Why the 3-5-2 does not suit Chelsea and why Antonio Conte won't use it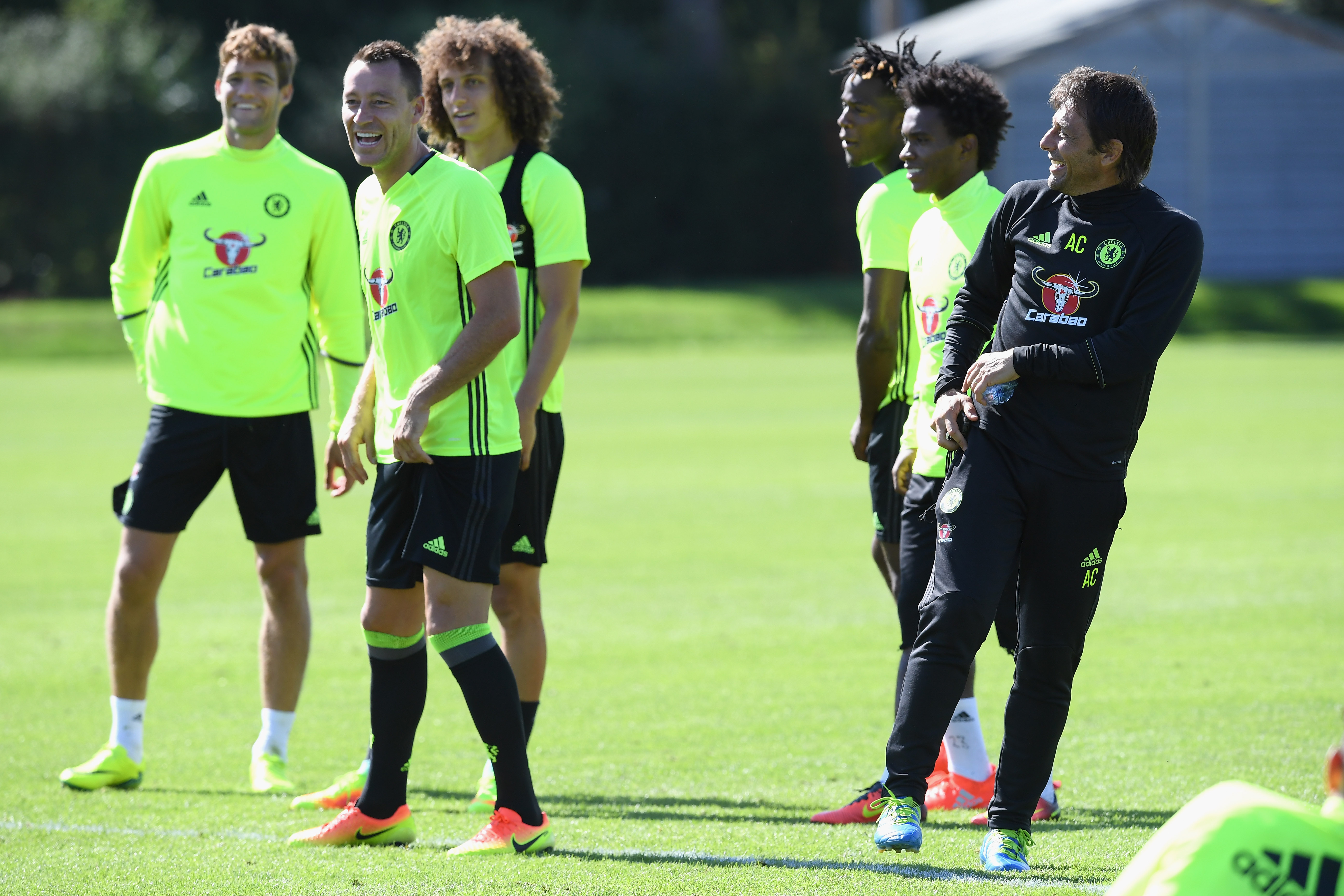 Antonio Conte brought a bag of tricks with him when he joined Chelsea. However, there is little reason for him to deploy the three-man defence that he has become synonymous with.
Prior to Antonio Conte officially taking the rein of the Chelsea squad, most of the knowledge surrounding the Italian manager's style of play was taken from observing his stints as Juventus and Italy National team manager. In both these tenures, Conte opted for a back three and a front two, summarized as 3-5-2, where the wide players played as wingbacks.
MORE CHELSEA: Eden Hazard must earn the £100m per leg price tag this season
Understandably, people would have expected an introduction of this formation to the Premier League stage. It hasn't quite happened so far, as Antonio Conte has preferred a 4-1-4-1/4-2-4 formation in his first three games.
In fact, it's not really an "introduction" per se as we have seen it before; Burnley played all of the 2014-15 season with a back three. Furthermore, Louis Van Gaal tried to copy-paste this formation from his Dutch World cup squad onto his Manchester United team. Both these experiments appeared to fail as Burnley were relegated that year while Manchester United barely made top four.
So why should Conte change his formation, which has won him 100% of the games he played?
More from The Pride of London
Let's talk numbers here
As of the end of the transfer window, Chelsea have two recognized first-team strikers. For a formation that uses two strikers, you would expect to have at least four players. This is to allow some breathing space between injuries and fitness problems. (Let's not forget how fragile and glass-like our dear Diego Costa's hamstrings can be.)
The same problem arises when looking at the back line. Chelsea have three center-backs and another one on the road from injury, so it would be suicidal to use them all at once, unless the Blues are protecting a one goal lead at the 70th minute.
Want your voice heard? Write for The Pride Of London!
The opposite happens when looking at the wide players. Cesar Azpilicueta, Pedro, Victor Moses, Ola Aina, Willian and Marcos Alonso; these are players who can play out wide.
For those wondering, Eden Hazard is decent on the wing as well as in the middle, thus he is not included in our short analysis. Nevertheless, these are six players who are expected to compete for two spots under the 3-5-2 formation instead of four spots with the 4-1-4-1.
Breaking down the squad like this, it doesn't make much sense to go with three in defence at the moment. As Conte is able to shape his squad over the coming transfer windows, the resources may become suitable for the system. Until then, though, Conte should not try to fix something that is working.
This article originally appeared on