Why Southampton's Second Goal Highlights What Is Wrong At West Ham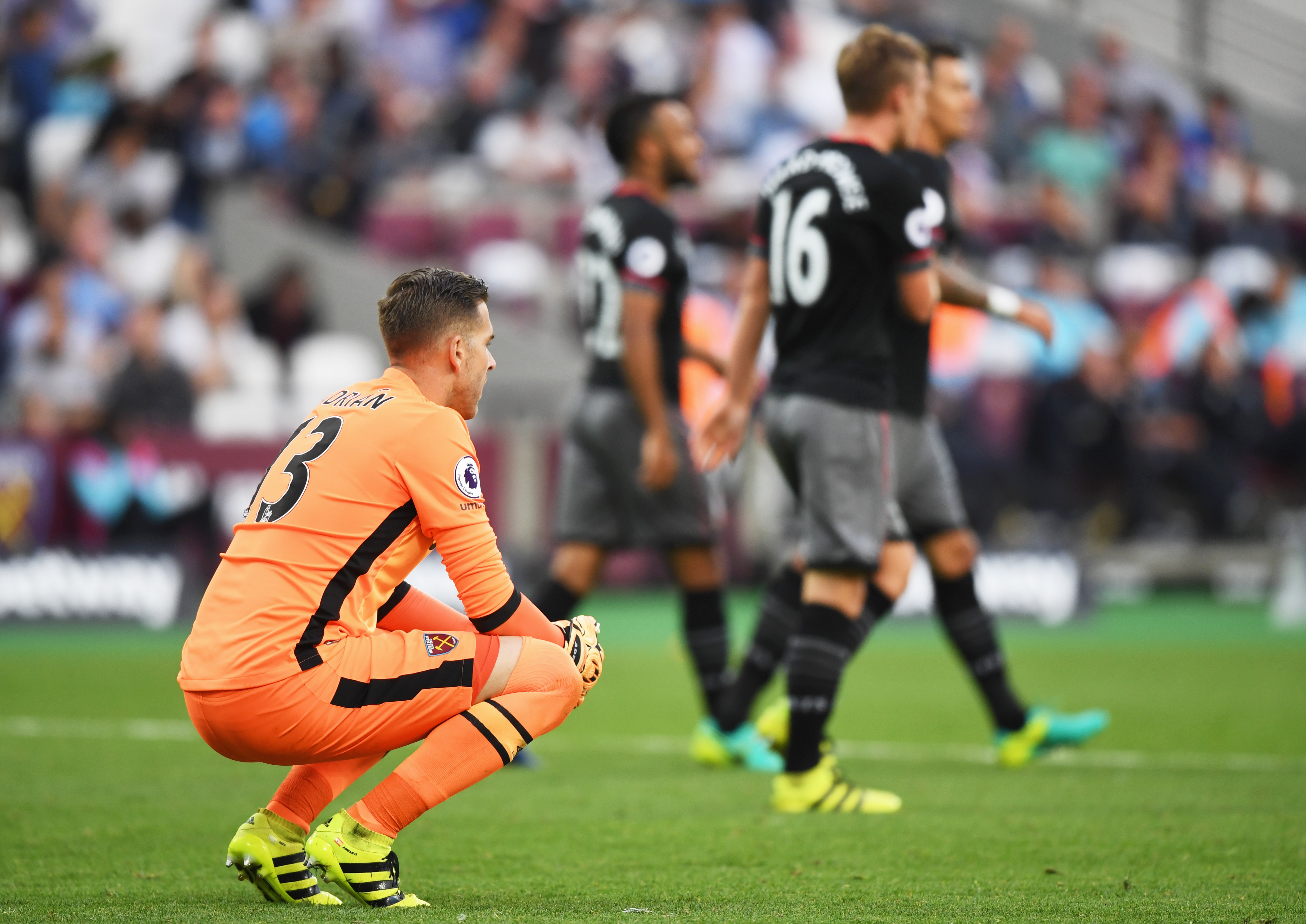 I look forward to a Monday where I'm not sitting there giving a West Ham post mortem. However this week is not that Monday. We were poor throughout the match. Sloppy at the back, poor in midfield, and wasteful up front. But for me the second goal highlighted what was wrong with the hammers so far. To be helpful it comes along in three acts.
Act 1: The Beginning
It all starts from some very innocuous possession in midfield. There's nothing that spells too much danger. The ball goes up in the air, Winston Reid wins it. At this point the problem should disappear, but instead of finding someone in space or just getting rid the ball is flicked to Kouyate who is close by. Surrounded by three Southampton players.
Then we end up in the situation above. Here's what should happen:
Noble starts dropping to help fill the gap vacated by Reid.
Nordtveit, playing right back, does the same as defensive duties come first and in doing so covers Tadic.
Kouyate picks up his head to find West Ham saviour Antonio. Even Noble gives a bit more space.
The ball is moved on. The whole team gets back into shape and we have the ball.
Sounds great right? Here's what actually happens
Noble stands there like a lemon. When the ball breaks past him he is as useful as a chocolate teapot.
Nordtveit, playing right back, decides to push up beyond Tadic. Clever.
Kouyate thinks he's Messi and tries to dribble past everyone, losing the ball.
The ball is moved down to the right where Austin is waiting covered by Arbeloa.
Still not the end of the world, but a lot worse than where we could be. Austin's out on the right and no danger. Surely?
Act 2: The Unravelling
And this is where it all goes wrong. Now, thanks to a combination of poor choices and the desire to attack from every position, we have four 'defensive' players out of position. Noble, Kouyate, Nordtveit and Reid are all the wrong side of the ball. In one fell swoop. West Ham undone by one loose ball.
At this point there's not much that the defence can do. There are only two players that can do anything in the defence at the current time. Ogbonna and Arbeloa.
More from Green Street Hammers – West Ham
Ogbonna is my favourite centre back of all of West Ham's current crop. He makes the right decision most of the time and covers well. However this one he gets wrong from the moment he makes the first move.
As the ball is played across, he follows it. This turns what was a sizeable gap through the middle into the biggest gap Tadic has ever seen. LOOK AT THE SIZE OF THAT GAP. There are no centrebacks in between the left back and right back. That is wrong, even though the top level I will ever reach is Sunday league, I know that is wrong.
Arbeloa can deal with whatever Austin can do out there. He knows that. Austin is not going to burn him for pace. Austin is not going to produce trickery the likes of which West Ham have never seen. But Ogbonna allows him to find a pass.
He might not be the master architect in this downfall, but this part was made easier by him. If he retreats the pass might be able to be stopped by Ogbonna, or he might put Austin off enough that he over hits it so the keeper can get there. By pressing off the pace the job is easy.
Now, for the kill.
Act 3: The Kill
Now so far the only defender who hasn't done anything wrong for this goal is Arbeloa. And Act 2 was his only involvement. Much like the family member in Romeo and Juliet who is willing to let things in the past go and get on with life, he's dragged down by the ineptitude of others.
And then this. Adrian left completely exposed. Maybe could have been a bit calmer and stayed on his feet, but so many out of position here pic.twitter.com/R4tTPi6Jep

— Green St. Hammers (@GreenStHammers) September 26, 2016
Noble and Kouyate just coming into shot on the left there. Reid nowhere to be seen. Nordtveit just remembering he's a right back and sprinting to try and get there. Adrian charging out like someone's set fire to his goal. Ogbonna praying Adrian gets something on it. Arbeloa signalling for the taxi he just booked back to Spain. It's a mess.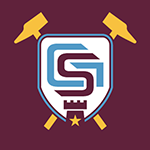 Apply to Green Street Hammers.
Start your application process by filling out the fields below
Now like Arbeloa, I'm not willing to blame Adrian for this goal. Yes he comes out quickly, but he's completely isolate. All he's hoping to do here is get to the ball at the same time, or force Tadic into an early shot that he'd have some chance of stopping. Unfortunately the Serb was cleverer than him, letting the ball run across him. Letting him roll the ball into the empty net.
What Do We Do Now?
This was not a goal born of an individual error. This was not a sloppy mistake by one person letting the team down. This is a systematic error in the way we set up our defence.
The pitch might be bigger than before. The crowd not as intimidating. The Stadium not as rectangular. Throw whatever excuse you want, but this is pure and simply wrong on every defensive level. How can you excuse that? I wouldn't have blamed the Boleyn for it last season.
We have two defenders at the top of our coaching set up. This needs to get sorted. Now.
This article originally appeared on