Why Noble and Kouyate Hold The Key To West Ham's Success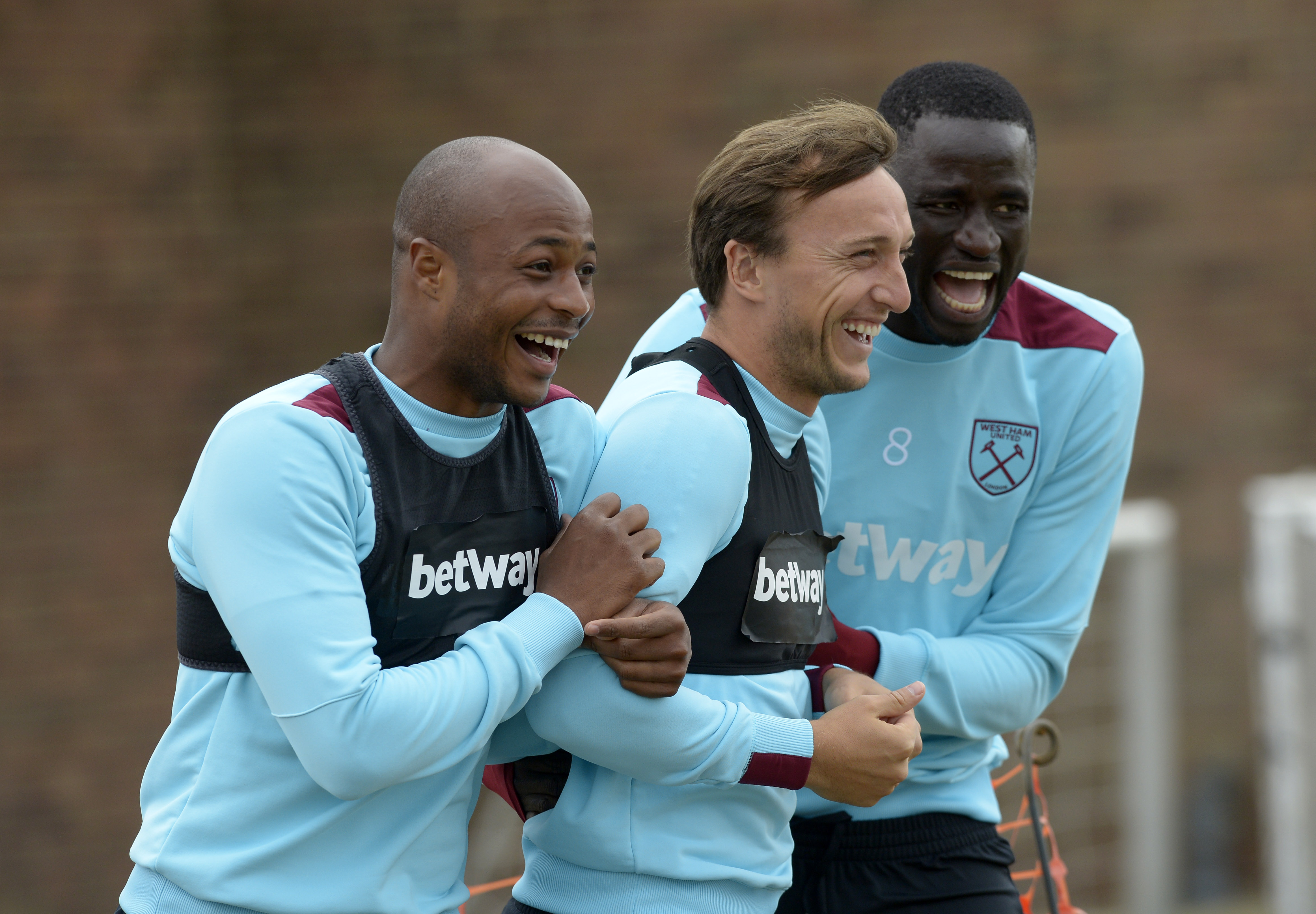 We are all aware that West Ham have not been up to scratch so far this season. Noticeably we've had a lot of players out through injury and the defence has suffered. But I think they key to our improvement lies slightly further up the pitch.
Modern Defensive Midfield
Over the past few season, the use of two sitting midfielders has become common usage. Yes they may have slightly different roles, but the 4-2-3-1 is the new 4-4-2. And the team with the best "2" usually finishes very near the top of the league.
Last season Leicester won the league and although they played a more dynamic formation, sometimes with two up front, they won a lot of matches on the back of the hard work of Kante and his sidekick Danny Drinkwater. They year before that Fabregas and Matic dominated games, shutting opponents out and spreading passes.
I've said it before that the year Liverpool nearly won the league they missed out because of this
area. Gerrard was on form, except for the slip, but the other players he had around him were not good enough. You can even look at Spurs last season. Dier and Dembele had great seasons, and were the foundation of almost every good performance.
West Ham's Defensive Midfield
Last year some of the best results came off of the back of our defensive midfield. Out of the two, Noble sits and shields the defence, whilst Kouyate is more of a box to box player. Noble can get forward and amongst the attack, but from more of a quarter-back role. Kouyate is more likely to act as a battering ram.
More from Green Street Hammers – West Ham
The problem is that for the past few games they seem to have forgotten their defensive duties. If you read my letter to Slaven regarding the defence, you'll note they were involved in the slating. You cannot leave your defense un protected in this league.
The addition of Lanzini has helped the attack progress better than it did in pre-season, but it cannot be balanced unless Noble is more disciplined and Kouyate realises that defending is just as much his job as attacking.
What to do?
If Noble wasn't captain, I'd consider dropping him. In my opinion Nordtveit would be a better fit for the shielding midfielder, as he is a very similar player to Eric Dier, and from his performances so far this season he doesn't lose his discipline that easily. Obiang would also be a better passing option, but it is the defensive side we should focus on.
Want your voice heard? Join the Green Street Hammers team!
Kouyate is still the best choice for this role, he just needs reminding of it's duties. He needs to chase back when we lose the ball, getting caught ahead of the ball too often should be avoided. He can drive counter attacks forward, but he must not leave the defence unguarded.
If we can alter the defensive midfield position we can begin to push up the league with a nice run of fixtures. It is harsh to pick on just these two, but having been so good last year they need to pick it up. If they pick up then then the mood of West Ham will, and so will the results.
This article originally appeared on