What Donovan's Return Means for the LA Galaxy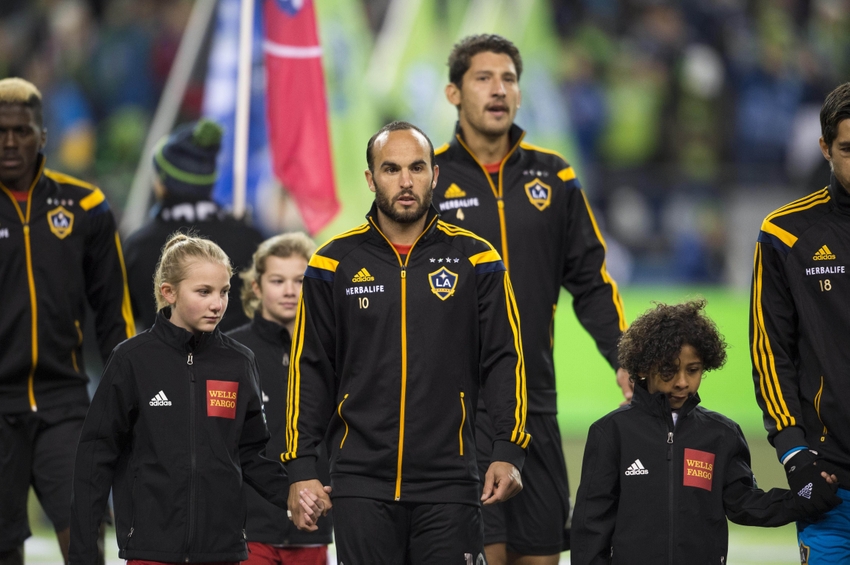 Landon Donovan is now officially out of retirement and ready to play for the Galaxy. Why exactly does the Galaxy need him?
It is official! Arguably the best MLS player in history is back after a 2 year retirement. But what does Donovan's return mean for LA? How will he improve the Galaxy side that has only picked up 1 win in the past 8 games?
Why it Happened
The Galaxy are definitely short on first team players. 2 weeks ago, in a match against the Whitecaps, we saw Jelle Van Damme, Steven Gerrard, and Gyasi Zardes all go down with injuries. To make matters worse, Nigel De Jong was trasfered to Galatasaray and it was announced that Zardes' injury would last the remainder of the season. In other words, LA needed some backup.
In a Facebook post, Donovan talked about the realization that he might be able to help the team he cares so much about.
I spoke with some of them that week and they jokingly asked if I was ready to make a return to the field to help fill some of the void left by the injuries and departures. I reminded them that I haven't played a meaningful soccer game in almost two years and I certainly couldn't fill the holes left by those players.

I care so deeply about the Galaxy organization, and I believe I could help in a small way to aid the team in its quest for a 6th MLS championship.
How He Will Help
To put it frankly, Donovan's playing abilities won't help the Galaxy. Although he was very important in his time with the Galaxy and with the US Men's National team for that matter, it has been 2 years since his first professional game. There is no way that Donovan will be the same player he was in his final year when he helped LA win the 2014 MLS Cup
Then what will he do?
It is a given that Donovan won't be starting. With Robbie Keane returning from international duty, the Galaxy front line with be extremely hard to break into even with Zardes out for the rest of the season. In front of Donovan will still be dos Santos, Boateng, Lletget, and most likely Mike Magee. The most Donovan will be used as is a substitute or a rotational player.
Instead of making his presence felt on the field, Donovan will have the biggest impact on the fans and the locker room. After going 8 games with 1 win, Galaxy fans now have a reason to celebrate and rejoice in their team. He also will bring in a lot of leadership among the players in the locker room and on the bench. With veteran players like Van Damme and and Steven Gerrard injured, it will be important for someone else to take on the leadership and the former LA captain is just the man to do it.
Is Donovan the perfect person to turn the Galaxy's ship around? No, of course not. Will his play help at all? Probably not. But will his presence be enough to inspire the fans as well as the team? It just might be.
This article originally appeared on