What Does Tottenham Look Like Without Kane?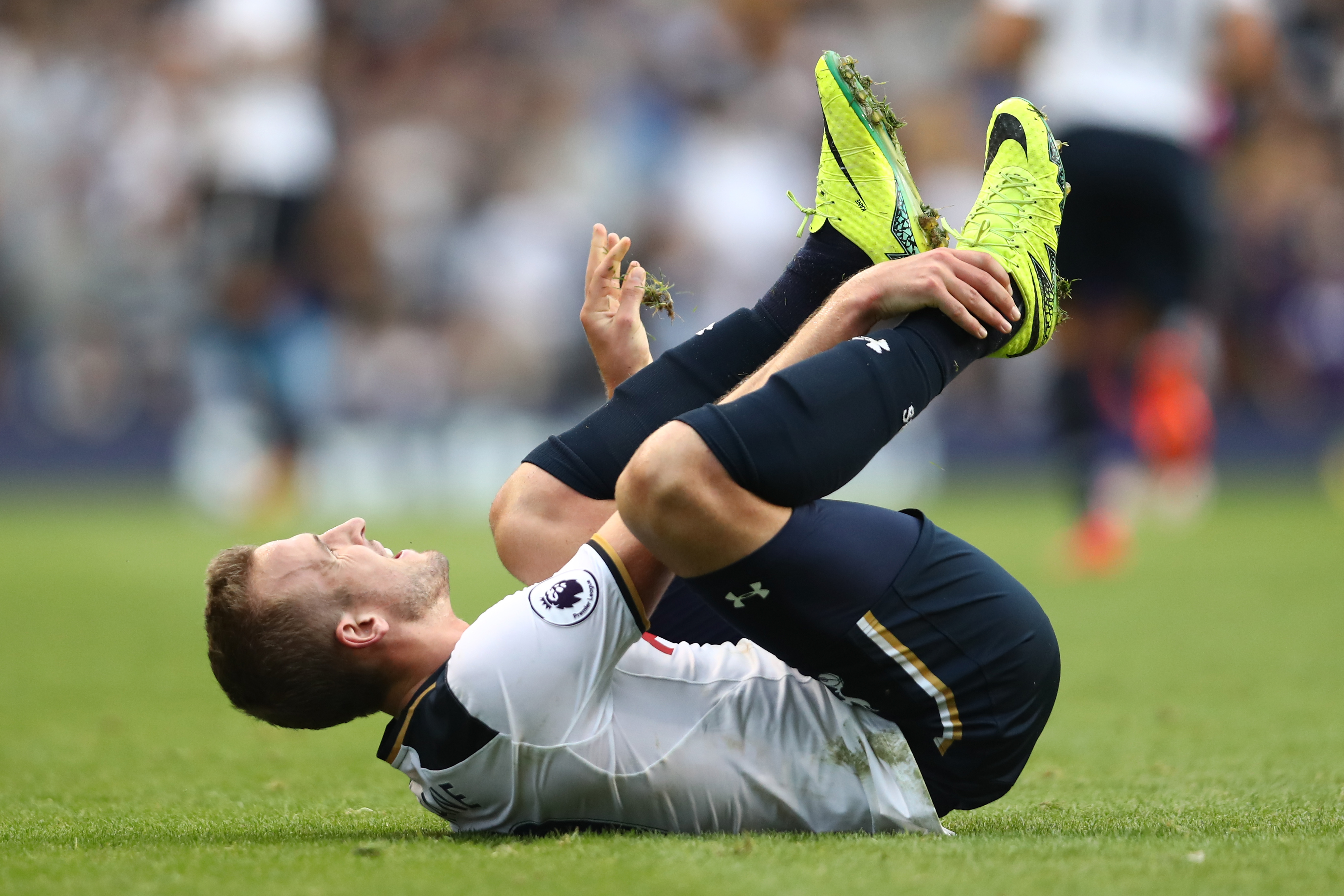 Mauricio Pochettino's first choice Tottenham team hasn't not featured Harry Kane since November of 2014. How much different will it look without the England striker?
Though official timelines related to Kane's potentially torn ankle ligaments have not yet been released, it's fair to assume that Tottenham will be without their talisman for at least the short term. Upper estimates, as Alex Balano reported yesterday, put Kane out for two months.
Tottenham are fortunate that such an injury did not occur last season. Kane was the club's only recognized proper striker, and as such played in every match of the Premier League season and many in other competitions. Any sustained time away from the pitch would have forced some major adjustments, to say the least.
Thankfully, such a potential disaster was averted this season with this summer's purchase of Dutch international striker Vincent Janssen. The 22-year-old will be first in line to come in for Kane for however long he's out, with his first start as Tottenham's lone striker likely coming either against Gillingham on Wednesday or Middlesbrough on Saturday.
Janssen was the Eredivisie's top scorer last season, as such both commanded a high fee and set high expectations.
It was initially unclear what Janssen's role would be while Kane was fit and able to play. Was he simply an understudy or did Pochettino have bigger plans? The latter appeared likely as his appearances thus far for Tottenham have come almost exclusively as part of a two-striker system with Kane.
That experiment wasn't exactly a success — the system's last appearance came against Liverpool, and neither Kane nor Janssen recorded any shots on goal — but still the Dutchman's performance were promising.
It's from those performances, addled as they might have been in a new system, that we can get our best impression of how different Tottenham will look with Janssen leading the line instead of Kane.
One difference is obvious: Janssen lives up to the number 9 on his shirt. When paired with Kane he's always been the more advanced of the two, chasing down through balls and attempting to break the opposition's off-side trap. Kane, in contrast, prefers a deeper role, one that allows him to retrieve the ball from deep and move forward into dangerous areas.
On the surface, that would suggest that Janssen will represent a more pure understanding of striker in the Tottenham starting XI. Clearly Kane's Golden Boot season last time out suggests he's got that striker role understood pretty well, but Janssen's take — based on his first 200 minutes with the club — could be a bit more direct and reliant on quick transitions.
That's not to say that, if asked, Janssen could replicate Kane's role in the squad. Indeed, his and Kane's passing rates, accuracy and chances created last term were more or less identical, suggesting that Janssen is something more than simply a poacher.
One thing that does distinguish the two strikers is footedness. While 19 of Kane's 24 goals last term came from his right foot, Janssen was more even: 10 right-footed, 15 left-footed and two headed goals. The Dutchman's ability to work with either foot hints at a wider threat area than the one Kane customarily operates in, allowing Janssen to be deadly on both the left and right.
It's early yet to suggest any dramatic change in the way Tottenham plays overall, but over the last two matches Pochettino appears to be more willing to use direct players on the flanks. That stretches play for one, but also affords more opportunities for Tottenham to find their chances created from crosses.
Say, for instance, is Janssen is playing with Heung-min Son. The South Korean's crosses came close to creating several goals for Tottenham against Sunderland on Sunday, and it would be no surprise if Pochettino encourages that kind of play going forward. Those crosses from the left flank would be more likely to benefit a striker who can operate on the right side of the attack as opposed to Kane, who's right-footedness makes him more fond of the left.
That combination could be one we see early as it appears that Son's secured a place in the starting XI going forward.
Janssen's potency might further be enhanced by his willingness to test the off-side trap in his pursuit of through balls or quick transitions. WhoScored recorded 49 instances with Janssen being caught off-side in 34 apperances last season for AZ Alkmaar, compared to just 30 times Kane got caught in 38 appearances. Such numbers suggest Janssen to be a more vertical player than Kane tends to be.
In the coming days and weeks we will get a better impression of what Janssen can do and how it contrasts with Kane's contributions. If indeed Janssen is as direct as he appears, it might necessitate a shift in priorities elsewhere in the team. Perhaps Pochettino continues to prefer more direct players on the flanks, or perhaps through-balls are prioritized and therefore Christian Eriksen and Érik Lamela could retain their places from last season
This article originally appeared on