West Ham Player Ratings vs Southampton
West Ham aren't inspiring much confidence at the moment, but some players do better than others. As such we go through our first XI against Southampton and how they all fared in 90 minutes.
Adrian 7
Adrian actually had one of his best games so far this season, making several vital saves to keep us in the game. He over-committed for Southampton's second goal, but he was completely sold out by our woeful defending.
Nordveidt 5
Our makeshift right back struggled against the pace and movement of Southampton's attack. He was let down by Antonio's tracking on occasion but even in one-on-one situations he was not good enough to stop the Saints wreaking havoc down our right hand flank.
The commentator tried to make the excuse that 'he is not a natural right back', which begs the question why was Sam Byram on the bench!?
More from Green Street Hammers – West Ham
*Editors Note: I can't emphasise the last bit enough. Stop playing people out of position!
Reid 4
Reid has not looked convincing at all in the opening stages of this season. He is losing his men at corners and his positioning during open play is very suspect. Against Southampton he looked lost at times and disappeared for the second goal. After trying to bring the ball out from the back and not making enough effort to recover once he had moved the ball on to Kouyate. Which seems to be a West Ham trait at the moment.
Ogbonna 6
Ogbonna has had a slightly better start to the campaign, but he is being let down by the players around him. He kept his position well but simply was not mobile enough to deal with the movement of Tadic and Redmond. Either he or Reid needs to take control of the defence and start organising the back line.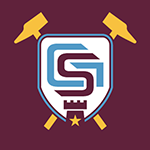 Apply to Green Street Hammers.
Start your application process by filling out the fields below
Arbeloa 5
It was not a dream return to the Premier League for Arbeloa after a 7 year absence. The left back did not offer much going forward but was caught out of position too far up the pitch on a number of occasions. He no longer has the legs to get up and down the pitch all game, so he needs to sit deeper.
Noble 5
Our unfortunate captain seems to be struggling with the size of the pitch. He is constantly out of position and can no longer perform his box to box role with the effortlessness he displayed at Upton Park.
Because of this, he is abandoning his defensive duties in favour of piling forward when really it should be the other way around, especially considering his comments after the match – we all agree with you Mark, but you have the power to help out!
Kouyate 4
Last season Kouyate was an unstoppable dynamo in our midfield and linked attack and defence with ease. This year he looks lost and is struggling with the same issues as Noble. Against Southampton he consistently failed to track his man and lost the ball all to often in the middle of the park, such as the horrendous pass to Antonio when trying to initiate a counter attack, or running into 3 players and giving away the ball for the second goal.
Lanzini 5
Quiet and ineffective before being subbed off at half time, but at least that saved him the embarrassment of being involved in that second half display. West Ham need him and Payet to start firing.
Payet 5
The one man we turn to in times of crisis failed to deliver for us against Southampton. He tried to create something but did not seem to have a plan B when all of his crosses were being mopped up by Van Dijk.
He did have a couple of chances to put us back in the match, but could not work his magic. A disappointing performance but he can't always be expected to dig us out of the mess we put ourselves in.
Antonio 5
Full of running in attack, as always, but Antonio struggled to make any real impact as his crosses were easily dealt with  and he had no luck in the air against Van Dijk and Fonte. He is another midfielder who is abandoning his defensive duties, probably due to the size of the pitch, as he let Bertrand's run go untracked for the first goal, and was nowhere to be seen for the third (which also came down his side).
Zaza 4
I have seen nothing from Zaza that would lead me to believe he will be a good signing for West Ham. He was utterly ineffective against Southampton and his first touch was especially poor. Too often he could not get it under control, or overran it and lost the ball, giving control back to Southampton and not helping the defence by alleviating the pressure. Arguably was short on support, but he needed to use his size better to hold the ball up and allow players to join him in attack.
Feghouli 5
Similarly ineffective and lost the ball far too often when trying to break away. Feghouli has not yet looked convincing in the Premier League, struggling to match up to the pace and intensity of matches.
Fletcher 6
Fletcher offered some pace and creativity on the ball, which we had been lacking prior to his introduction. However, he did not have enough time to make a real impact, and his finishing needs some work.
Fernandes n/a
Did not play long enough to be rated. Could see more chances to play given West Ham's form of late.
This article originally appeared on