West Ham need to face Simone Zaza reality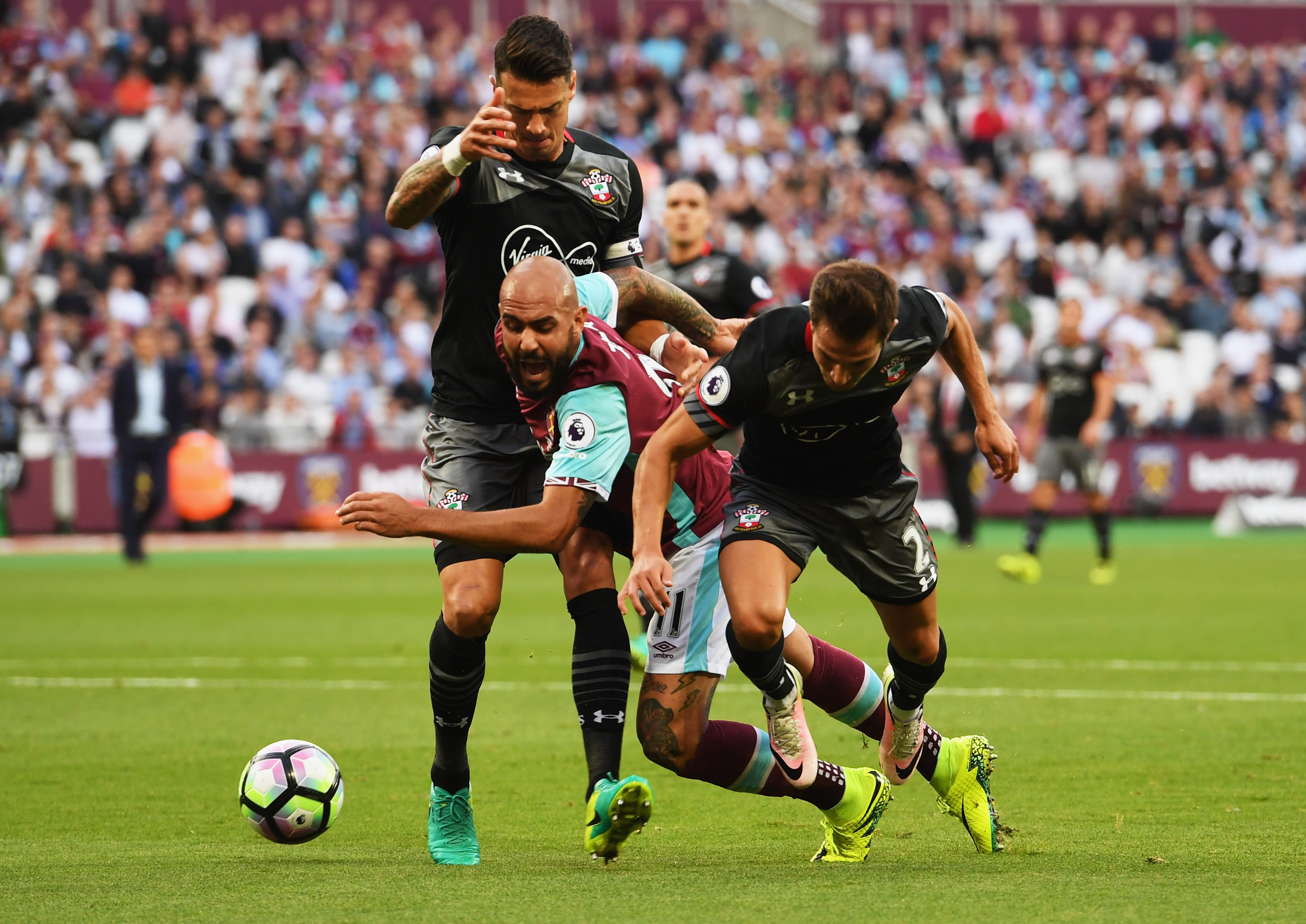 Simone Zaza has been a total failure for West Ham
West Ham have a number of problems to fix if they want to turn around their nightmare start to the season. Chief among their issues, is the poor play of big-money striker Simone Zaza.
The truth is the Hammers had to settle for Zaza this summer. They struck out with a number of superior striker targets before ultimately signing the Juventus front man. Slaven Bilic hoped he'd be good enough to help out his club's strike force, but he's been awful through his first three Premier League matches.
His play has been so bad, that his current statistical ranking among West Ham players at Whoscored.com is 19th. It's certainly not the type of performance the club hoped for when they splashed a mountain of cash to acquire him this summer.
Through 213 minutes of Premier League action, all Zaza has to show for his work is two yellow cards. The latter of which came after attempting to flop for a penalty in the box in yesterday's loss to Southampton. He hasn't even looked like he might score a goal as of yet.
Want your voice heard? Join the Playing for 90 team!
His ineptitude puts Bilic in an extremely tough spot. He no doubt sanctioned the expensive purchase, and giving up on him now might make him lose credibility with West Ham ownership. On the other hand, continuing to trot out an impotent striker week after week could lead to Bilic being axed. It's certainly not an enviable position.
Ultimately, Bilic's first concern has to be getting West Ham out of their current malaise. That means he has to face the reality that Zaza isn't helping the club at the moment. Perhaps he can find a way to positively impact the Hammers as the season progresses, but it's not happening for him right now. Bilic has to put the Italian striker on the bench.
The manager's lack of options isn't an issue here either. Given the current crisis at the club, change for change's sake is necessary. Anyone would be better at leading the West Ham line than Zaza has been during his starting stretch.
Slaven Bilic has plenty of work to do to fix things at West Ham. His first order of business should be placing Simone Zaza beside him on the Hammers' bench.
This article originally appeared on