West Ham must drop Mark Noble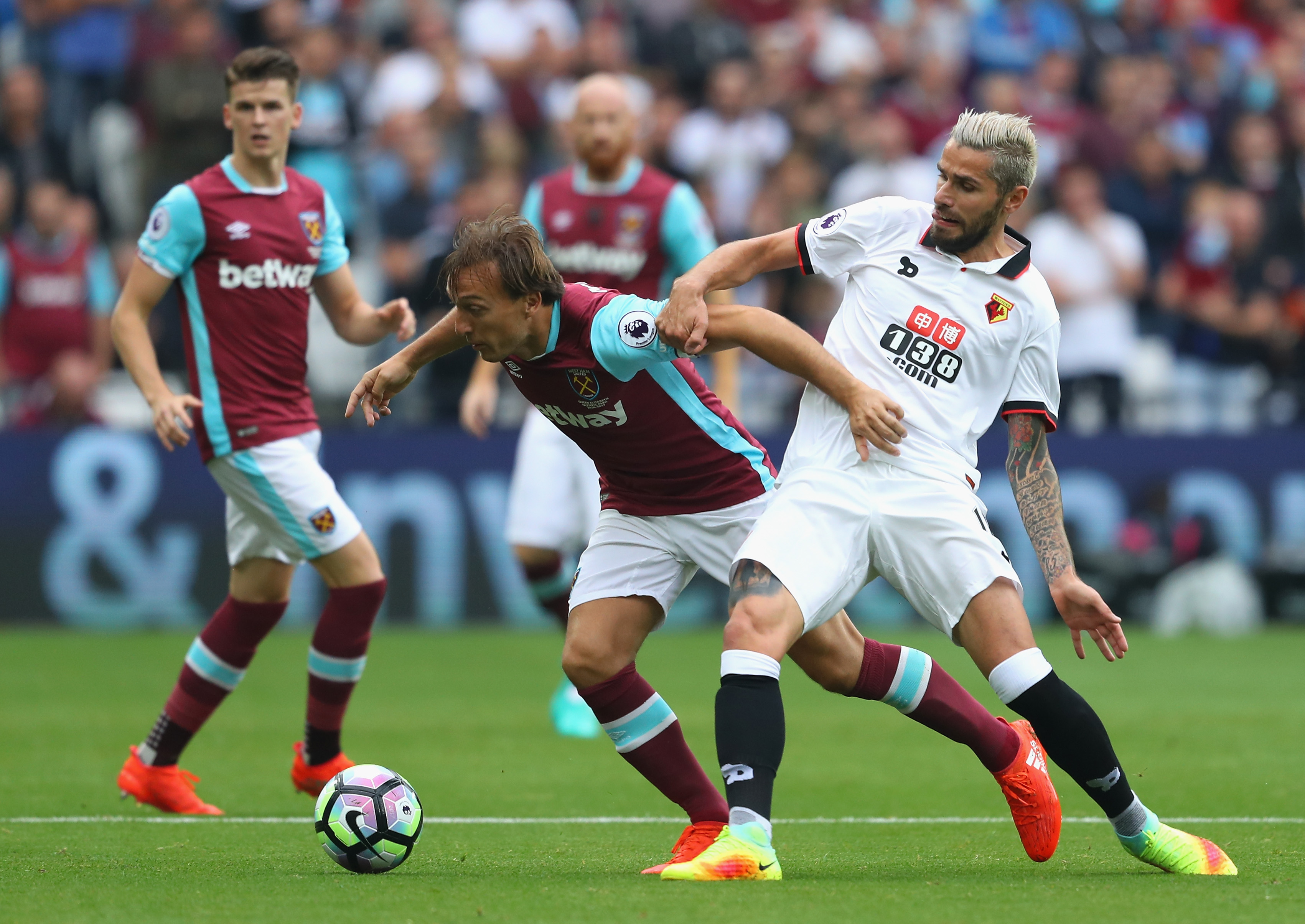 West Ham midfielder Mark Noble is off to a horrible start to the season
West Ham manager Slaven Bilic has plenty of things to worry about given the Hammers' horrific start to the campaign. After his club's nightmare at the Hawthorns, he should be motivated to drop Mark Noble to the bench.
The 29-year-old midfielder was simply dreadful in his 45 minutes against West Brom. Bilic was forced to mercifully substitute him at the half. It was an embarrassing performance for a player who was a big reason behind West Ham's success last season.
That seems like ancient history now though. Noble has been Bilic's worst starter this year. His pitiful Whoscored.com player rating average of 6.32 shows just how far below average he's been.
Noble's performance looks even worse if you break it down game-by-game. In four of his five Premier League starts, he's been awful. Only his start against Bournemouth earned him an above average Whoscored.com rating.
It's more than just the statistics that should bother Hammers fans though. He just doesn't look to have the same fire that he thrived on last season. It's almost as if he's carrying some sort of knock that he hasn't led the club's medical staff know about.
There are a couple of good reasons for optimism for West Ham fans though. First, Noble isn't likely to remain this bad for an extended period of time. You'd have to expect his performance will improve sooner, rather than later.
Secondly, Bilic has quite a few choices to pick in his midfield. It isn't as if Noble needs to play every week. With players like Kouyate and Nordtveit in the squad, the manager can go in a different direction with his defensive midfield pairing.
The challenge for Bilic is that Noble is a team leader, and one of the most prideful players in the Premier League. He isn't likely to respond well to being dropped from the starting XI. That doesn't change the reality though. Bilic has to drop Mark Noble if he wants to get West Ham back on track.
This article originally appeared on