Watch: Landon Donovan Scores His First Goal Since Retirement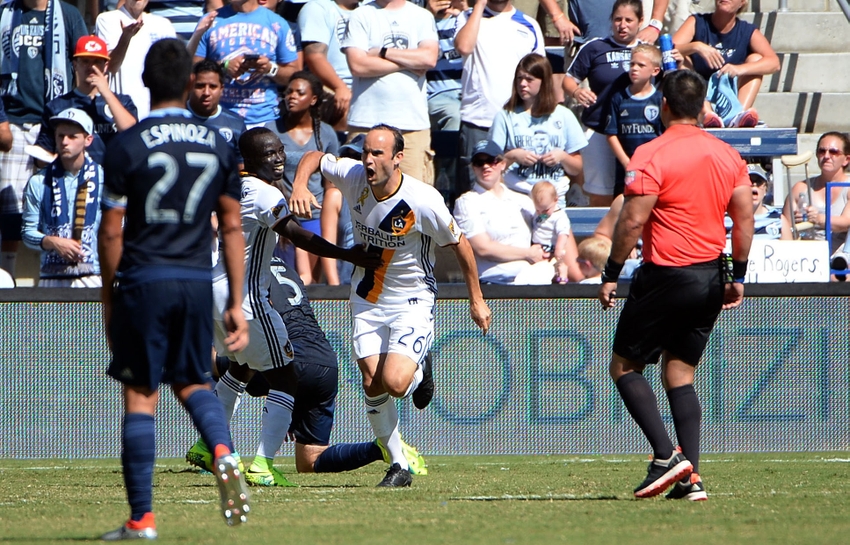 Landon Donovan scored against Sporting Kansas City this weekend, his first goal since he retired after the MLS Cup in 2014.
Arguably the best to ever play in Major League Soccer and to put on the US Men's National Team jersey is back and playing for the LA Galaxy after just shy of 2 years of retirement. Many people were wondering what this return meant for the league and how well Donovan would play after not playing a competitive game for almost 2 years.
Obviously his play is not at the level it was in 2014 and he may be a little behind when it comes to the pace of the game, but Donovan still has it. Sunday's match against Sporting Kansas City saw Donovan start on the bench for the Galaxy. He was subbed on in the 74th-minute, replacing Mendiola and just a minute later, Robbie Rogers cut the ball back to find Donovan 15 yards from goal, who curled a left-footed strike past goalkeeper Tim Melia.
Is this the last time we will see the former US Men's National Team star score this season? What do you think? Let us know in the comments below.
More from MLS Multiplex
This article originally appeared on