With USWNT roster shake-ups, Jill Ellis pushes against team culture and CBA limits
The days of seeing the same veterans dominate the United States women's national team squad look perilously close to being over.
Coach Jill Ellis has announced her 29-woman roster for the USWNT's January camp and, although it includes veteran names like Carli Lloyd, Alex Morgan and Megan Rapinoe, she also brought back a slew of recent newcomers, including six uncapped players and two first time call-ups.
It's a roster that punctuates Ellis' determination to expand the player pool and change the culture around the USWNT. On a team that has often treated new blood cautiously and given deference to experienced veterans, Ellis' shift toward bringing in new players from the National Women's Soccer League and college is glaring. (Tom Sermanni did try to infuse the USWNT with youth previously, but was fired after 16 months for not being a good "cultural fit.")
The January roster includes six uncapped players: goalkeepers Jane Campbell and Adrianna Franch, as well as midfielders Kristen Edmonds, Christina Gibbons, Rose Lavelle and Taylor Smith. Of those, Smith gets a first USWNT call after a stellar rookie season in the NWSL and Duke senior Gibbons also gets her first call. This comes after 11 new, uncapped players were called in before the USWNT's final games of 2016.
This influx of youth seems to be at least in part due to what happened at the Rio Olympics: The USWNT had their worst major tournament ever. The USWNT was knocked out in the quarterfinals by a Sweden team that focused entirely of stopping the USWNT's well-known direct style, while the USWNT looked unadaptable and one-dimensional in response.
Since then, Ellis has been keen to explore new tactics and partnerships on the field. She's been toying with a 3-5-2 or 3-4-3 formation — a move that adds more options in the midfield and should help prevent a Sweden-style bunker from cutting out the USWNT's chances up the field. She has asked players to play new roles the team hasn't used in the past — like No. 10s and wingbacks — and tweaked the responsibilities of positions on the field.
But Ellis' roster shake-ups also seem to be about expanding the player pool and giving the team more personnel options. Ellis once said of 18-year-old phenom Mallory Pugh: "If she reaches 200 caps, I don't think we're doing our job." That wasn't a slight against Pugh, but a mission statement that Ellis must constantly try to find better players as the team evolves. (Fittingly, Pugh has been the perfect example of that — the teenager, who wasn't even in the USWNT conversation when the USWNT won the 2015 World Cup, was one of the team's best players in 2016.)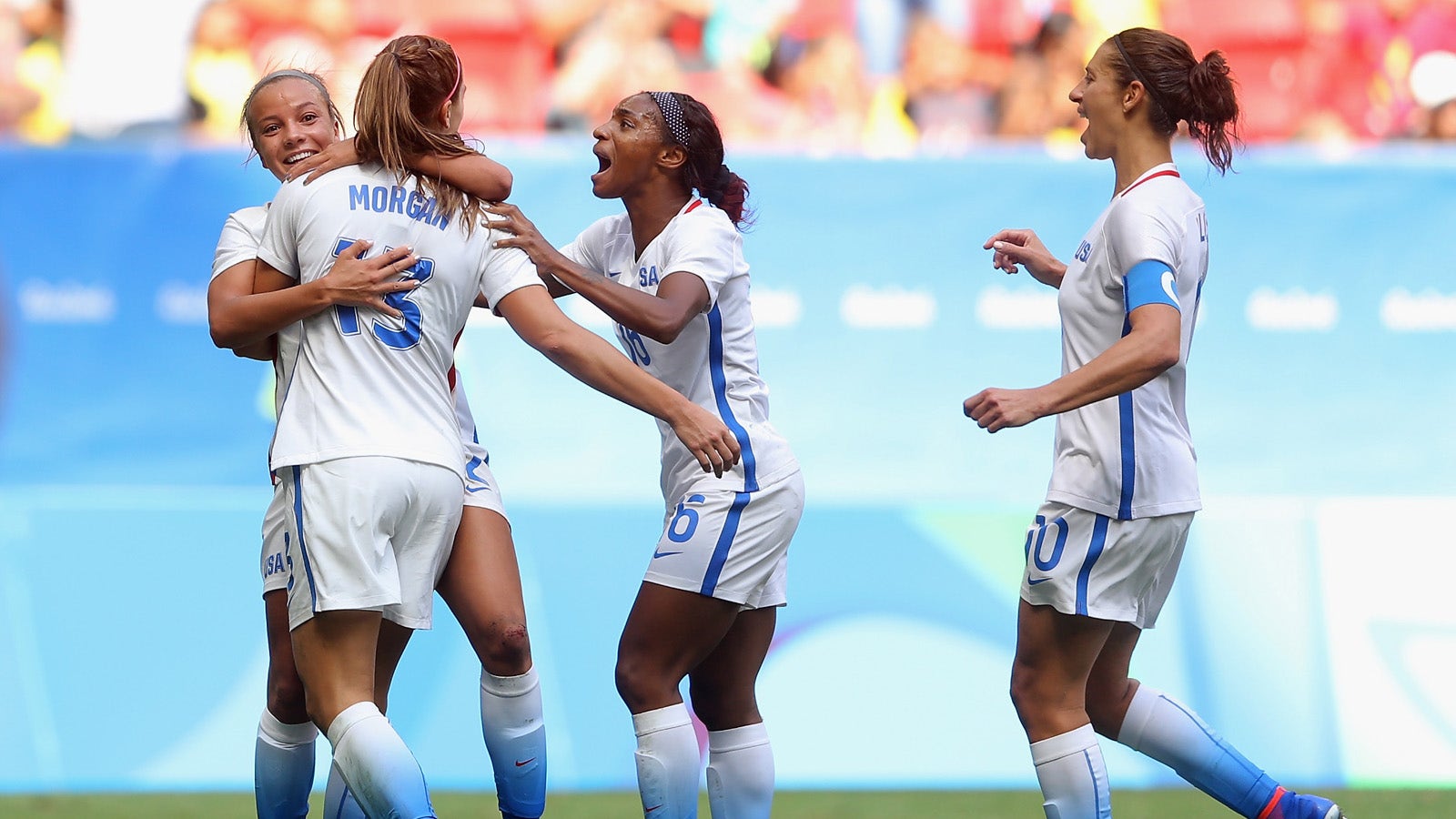 Yet, despite Ellis' obvious interest in rapidly expanding the player pool and focusing more on current form over experience, she is still limited by the USWNT's collective bargaining agreement in just how much she can shake up the roster. To that end, the ongoing negotiations for a new agreement, which continue since the USWNT's contract ended on December 31, take on new importance and serve as an interesting backdrop to the January camp.
The USWNT recently fired their legal counsel, suggesting a new contract is not close, but for now, the expired CBA has rolled over. That means Ellis must still abide by rules that place specific limits on how often she can call in new players.
Under the current deal, players who are called up repeatedly must be offered a contract and Ellis has limits on how many non-contract "floaters" or new players she can call in. She can only call up to eight non-contract players per non-residency camp four times each year and for residency camps twice per year, according to documents released in legal filings. At all times, 24 USWNT players must be under contract.
Ellis has declined to comment on the CBA negotiations in the past since she's not part of it — it's between the federation and the players — but she has said she wants to make roster decisions based on who's in good form and that, "maximum flexibility obviously benefits any coach." That, of course, is how top teams all over the world make roster decisions, but it would be something of a departure for the USWNT's long-standing culture.
Ellis' stance means that we are likely to see the coach continue to test the waters with new players, like NWSL standouts Lynn Williams and Kealia Ohai, who both impressed in their USWNT debuts less than three months ago. But depending on what the next collective bargaining agreement looks like, those changes could become even bigger still.
With the next major tournament not until the 2019 Women's World Cup, Ellis has no reason not to tinker to the extent she can — and she clearly wants to. The Americans will host the second SheBelieves Cup in the spring against powerhouses Germany, France and England, offering what figures to be their toughest test all year. But Ellis is taking a long-term view of her squad, as her January camp makes clear, and that means even more changes can be expected.
Here is the full January camp roster:
GOALKEEPERS (4): Jane Campbell (Stanford), Adrianna Franch (Portland Thorns FC), Ashlyn Harris (Orlando Pride), Alyssa Naeher (Chicago Red Stars)
DEFENDERS (7): Jaelene Hinkle (Western New York Flash), Julie Johnston (Chicago Red Stars), Ali Krieger (Orlando Pride), Kelley O'Hara (Sky Blue FC), Becky Sauerbrunn (FC Kansas City), Casey Short (Chicago Red Stars), Emily Sonnett (Portland Thorns FC)
MIDFIELDERS (11): Morgan Brian (Houston Dash), Kristen Edmonds (Orlando Pride), Christina Gibbons (Duke), Tobin Heath (Portland Thorns FC), Lindsey Horan (Portland Thorns FC), Rose Lavelle (Wisconsin), Carli Lloyd (Houston Dash), Allie Long (Portland Thorns FC), Samantha Mewis (Western New York Flash), Megan Rapinoe (Seattle Reign FC), Taylor Smith (Western New York Flash)
FORWARDS (7): Crystal Dunn (Chelsea Ladies FC, ENG), Jessica McDonald (Western New York Flash), Alex Morgan (Olympique Lyonnais, FRA), Kealia Ohai (Houston Dash), Christen Press (Chicago Red Stars), Amy Rodriguez (FC Kansas City), Lynn Williams (Western New York Flash)
MORE FROM FOX SOCCER: