USWNT friendly vs. Japan sells out in just 10 minutes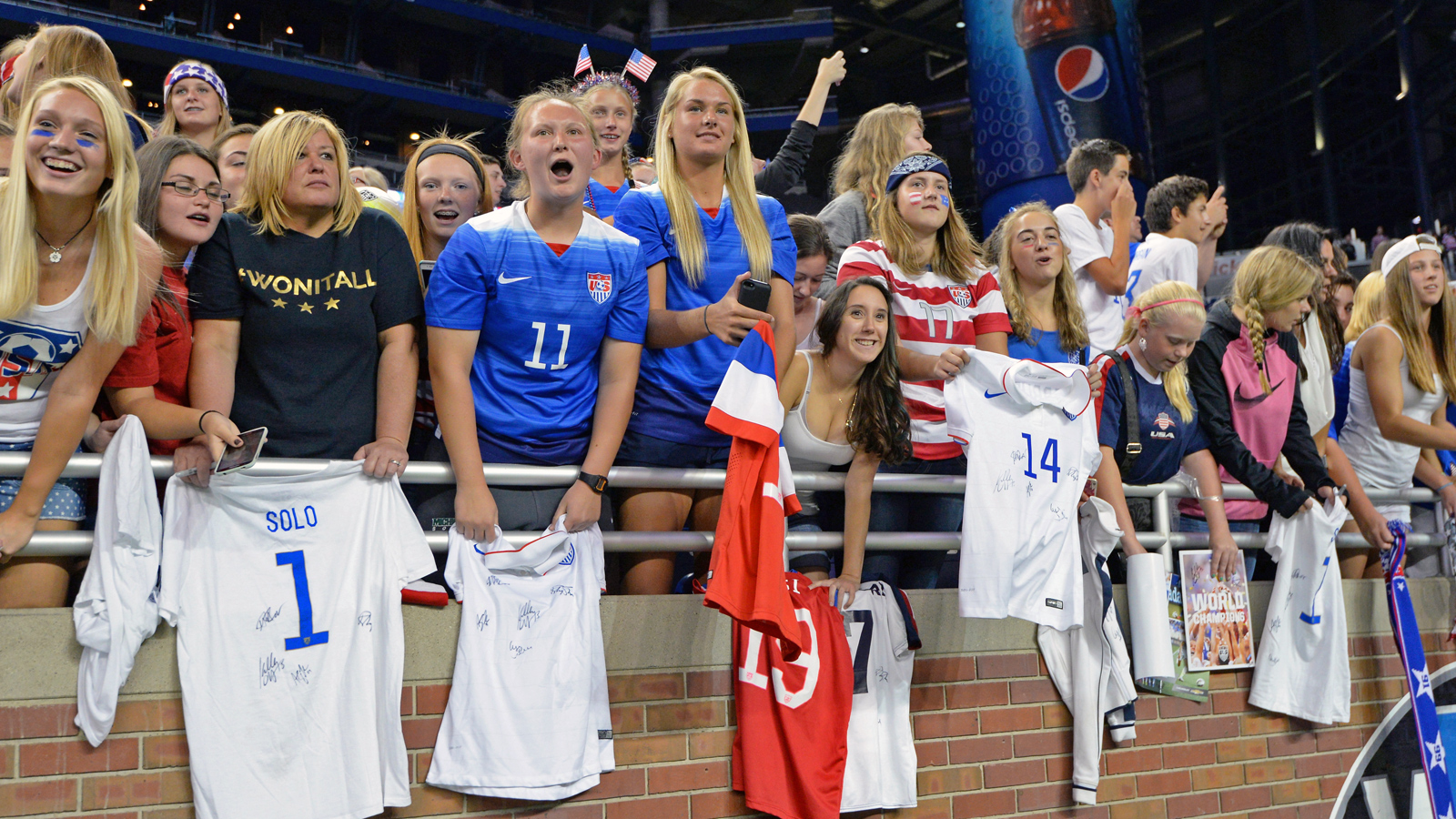 The United States women have been a big draw ever since they won the Women's World Cup last year, and they're not slowing down. The Americans' June 2 friendly against Japan in Colorado sold out all 18,000 seats in just 10 minutes on Friday.
The match, set for Dicks Sporting Goods Park in the Denver suburb of Commerce City, was expected to be a big draw. They added 1,000 standing room tickets, but even that wasn't nearly enough. Fans gobbled them up as quickly as possible.
Since the U.S. won last year's World Cup, they have played 11 friendlies and drawn at least 19,000 to all but one. Toss in that the U.S. and Japan have developed quite the rivalry in recent years — meeting in the last two World Cup finals and the 2012 Olympic gold medal match — and the extreme interest in the match is no surprise.
The Denver area is beginning to look like a strong soccer market. After years of being generally overlooked, largely due to a flailing Colorado Rapids club and the underwhelming support that usually comes with such a team, things are turning around. In addition to excellent support for the U.S. women's team, they are luring high-profile friendlies to the city and the Rapids have made a pair of big signings in Tim Howard and Jermaine Jones that should bring fans out in droves.