The USMNT goalkeeper pool looks like a mess right now
It's been going on for weeks now.
A routine catch going between David Bingham's legs. A sloppy pass to the other team by Nick Rimando in front of goal. Another match on the bench for Brad Guzan.
The U.S. men's national team goalkeeper pool behind first-choice Tim Howard has looked conspicuously thin these days. Given that Howard would be 39 years old for next year's World Cup and his fitness is hardly a guarantee, that raises questions about the future of the USMNT goalkeeper spot. Who could start in a World Cup as Howard's successor, and who would be a suitable backup?
Players who seemed to be solutions even just last year look less and less likely now.
Take Rimando, who has been a go-to backup for the USMNT for years. This past weekend, he put in a rocky performance rife with mistakes. A player once known for his ability to play with the ball at his feet and to move the ball out of the back conceded goals like this:
It wasn't just a bad day in the office for Rimando — an anomaly from an otherwise solid start to the MLS season.
Here is a goal he conceded three weeks ago:
He's not alone in this regard, though. Bingham has had his own mistakes to answer for already, just eight weeks into this MLS season.
Over the weekend, he misjudged a punch badly enough to practically gift the Houston Dynamo a goal:
Again, it wasn't an isolated incident.
Earlier in the season, he conceded a shocking own-goal that, much like Rimando's mistakes, was a lack of judgement and poor decision-making:
If guys like Rimando, 37, and Bingham, 27, are expected to be the USMNT's backups going forward, their poor starts to the MLS season have to be a concern. Can they be considered reliable enough to count on when the USMNT needs it heading toward the World Cup?
This is not to say they haven't each made spectacular saves or haven't contributed with their organization and distribution at times too. But the goalkeeper position is a cruel one — players will be judged more on their singular mistakes than anything else, and the mistakes from Rimando and Bingham have been too often and too glaring lately.
There are, of course, other goalkeeper options. But those come with concerns, too.
Brad Guzan figures to be the main backup to Howard in the short-term future and he could even push for the starting job. The problem is that he has lost the starting goalkeeper job at Middlesbrough. He got a rare start this weekend in a 4-0 loss, only because Boro's No. 1 goalkeeper is injured and it's difficult to really gauge his form unless he is playing regularly. Real answers about where he stands in the USMNT depth chart may not come until this summer, when he joins Atlanta United and will presumably fill the starting role.
Bill Hamid might be the most talented goalkeeper in the pool behind Howard, but his frequent bouts of injuries would make any coach cautious about investing in him as a first choice. Hamid had a big chance to grab a spot under new coach Bruce Arena in January, but yet again he was injured and sent home.
Youngsters like Zack Steffen, Cody Cropper and Ethan Horvath have potential in the future of the position, but it's been a mixed bag recently for all. Any USMNT coach would be hesitant to expect consistency and reliability from them anytime soon.
That's far from an indictment of the trio — both Steffen and Cropper are young and new to being regular starters, and they will eventually improve with more game experience. Horvath is making moves to get more experience at good clubs overseas, but he also isn't seeing consistent minutes at a crucial point in his development. It's an open question as to how long it'll be before any of them can start matches on the USMNT level.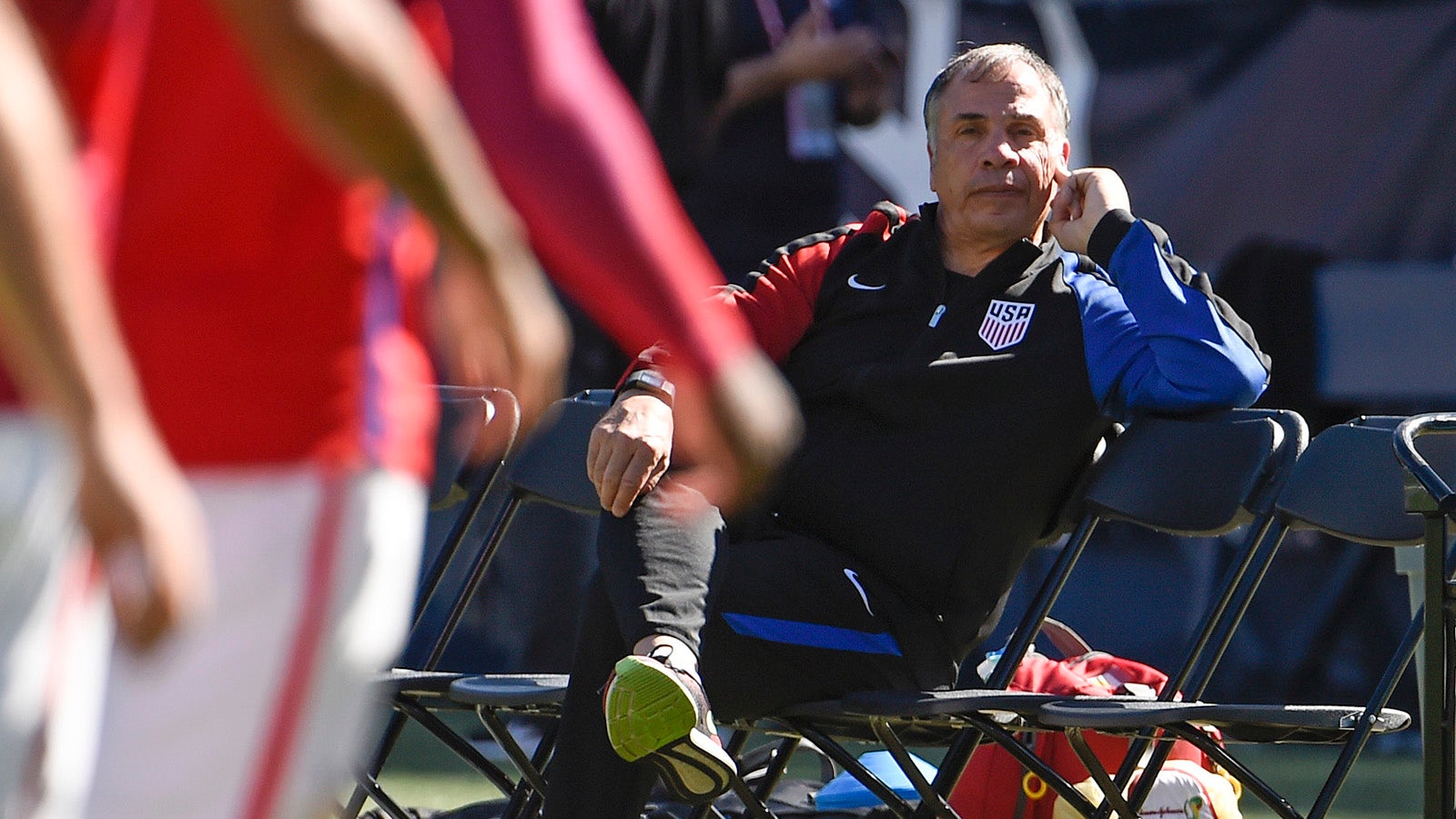 William Yarbrough is starting regularly for Leon in Liga MX, and he looks an option worth considering, but whether he can do it at the international level will be the question. He featured in a friendly vs. New Zealand last year and looked a bit shaky, spilling balls he shouldn't have.
There's still more than a year until the World Cup, but at this rate, Arena is going to have precious few options from within the usual USMNT goalkeeper pool to feel really good about, both as starters or backup options. He could always look beyond the usual USMNT call-ups and give MLS a serious look.
Luis Robles, an ironman of MLS, has never been able to establish himself with the USMNT, but the 32-year-old is an experienced, steady possibility. Howard's backup in Colorado, 25-year-old Zac MacMath, arguably should've never lost his starting job to Howard's star power and he's been a capable backup, but he's never done it on the senior international level. Sean Johnson, 27, now with New York City FC, once looked like he'd follow closely behind Howard and Guzan, but that hasn't happened and he's struggled to maintain form.
It's a tricky situation for Arena. Behind Howard, the USMNT has a plethora of goalkeeper options looking ahead to the World Cup — but none of them stand out as being particularly compelling. The quantity is there, but the quality is a question.
If Howard gets hurt or simply can't keep up, who can replace him with an eye toward the World Cup next year? There just isn't a great answer right now, and with the World Cup a year and a half away, Arena needs to sort through a messy depth chart to figure it out.
MORE FROM FOX SOCCER