Tottenham: Victor Wanyama facing final audition against Stoke City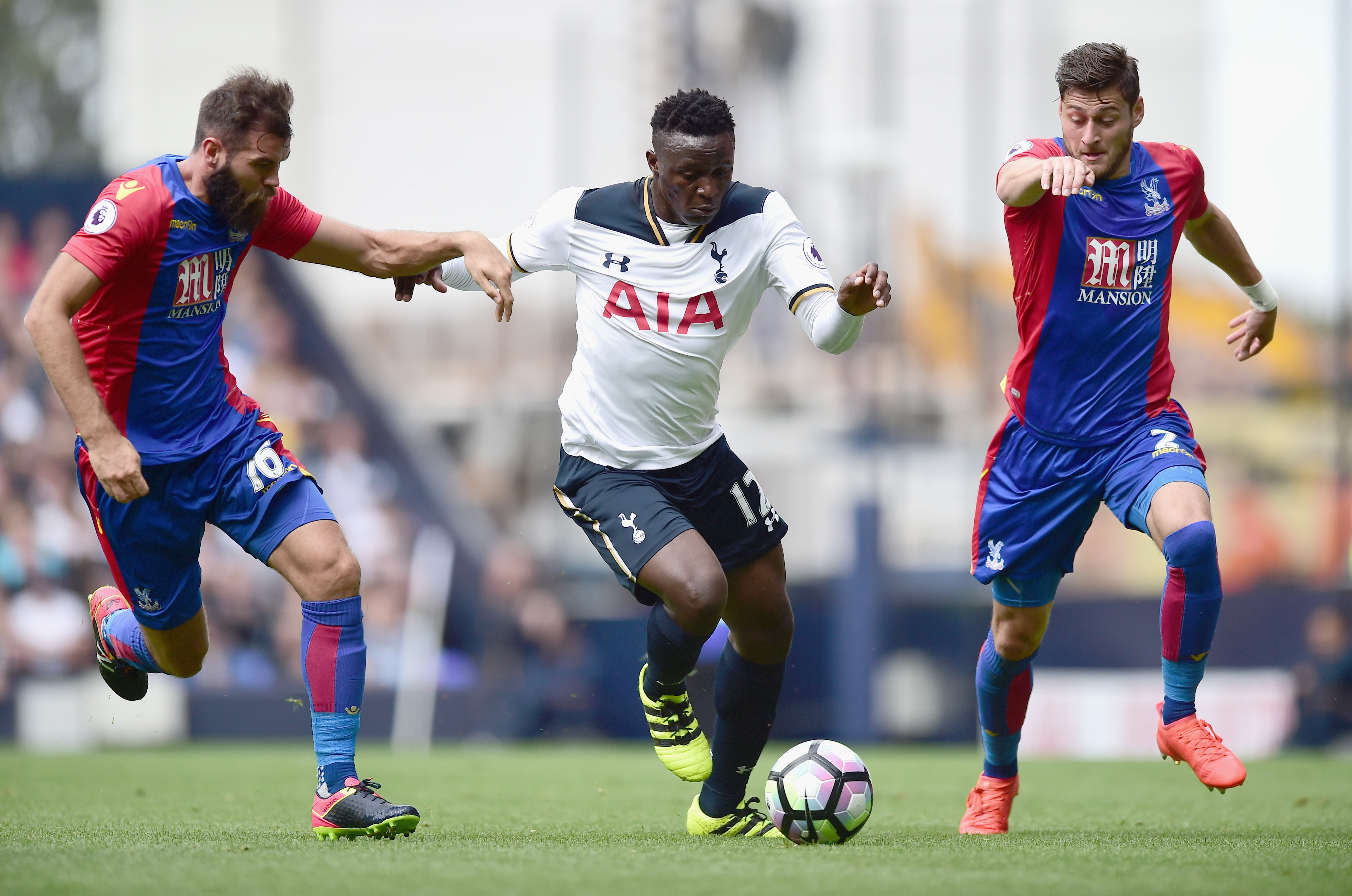 Victor Wanyama has been heavily involved in Tottenham's start to the season but the midfielder will be under even more pressure when Spurs take on Stoke City this weekend.
Victor Wanyama has performed well for Tottenham Hotspur in the absence of Moussa Dembele. The midfielder has basically been through three auditions for a future starting place in the opening three fixtures. But now with a Dembele return nearing, Wanyama is set to go through one more audition against Stoke City.
Dembele only has one more game to sit out of his four-game ban before he returns. Whilst Moussa Sissoko will also be providing more competition for places after arriving at the transfer deadline. Wanyama has a fight on his hands if he is to retain a place in the Spurs starting 11.
For his part, Wanyama has already proved a valuable acquisition for Tottenham in the first three games of the season. Playing alongside Eric Dier, however, the two are probably a little too defensive as a pairing. A little too alike.
Tottenham have had to make do, though, and have done okay with draws against Everton and Liverpool and a win over Crystal Palace. However, the performances haven't exactly blown anybody away either. Dembele's return will help in that regard; in terms of the team's ability to use the ball and create themselves.
More from We Are Hooligans
The Belgian was a key contributor for Spurs last season and has been missed in the opening fixtures this time around. Dembele offers ingenuity, that something different, great dribbling and an element of control to the midfield. Attributes lacking so far this year.
Wanyama is more known for winning the ball back than do anything special with it at his feet. It feels like the Kenyan is in direct competition with the returning Dembele, but in reality, Wanyama may be more in competition with Dier than he is Dembele.
Both Dier and Wanyama do a similar job and neither can do what Dembele does. Arguably, Tottenham don't have anybody that can bring what Dembele brings to the midfield. Which is why the 29-year-old has been missed and why he will probably walk straight back into the team after the game against Stoke.
Much like the team overall, Wanyama has been solid without overly impressing. Spurs had a very good defensive record already last season and now this year they've conceded just two goals in three games. Wanyama helps that solidity.
Tottenham need to be winning games, though, not drawing them. As the season goes on, that is where Dembele's worth comes into play. Could the Belgian, instead, play higher up the field in a different position? He could. But in all likelihood, it's Wanyama's place he'll be eyeing up.
Which is why Wanyama must impress in the game against Stoke this weekend. It might just be his last audition for a little while.
This article originally appeared on