Tottenham Signs Espanyol Goalkeeper Pau López on Loan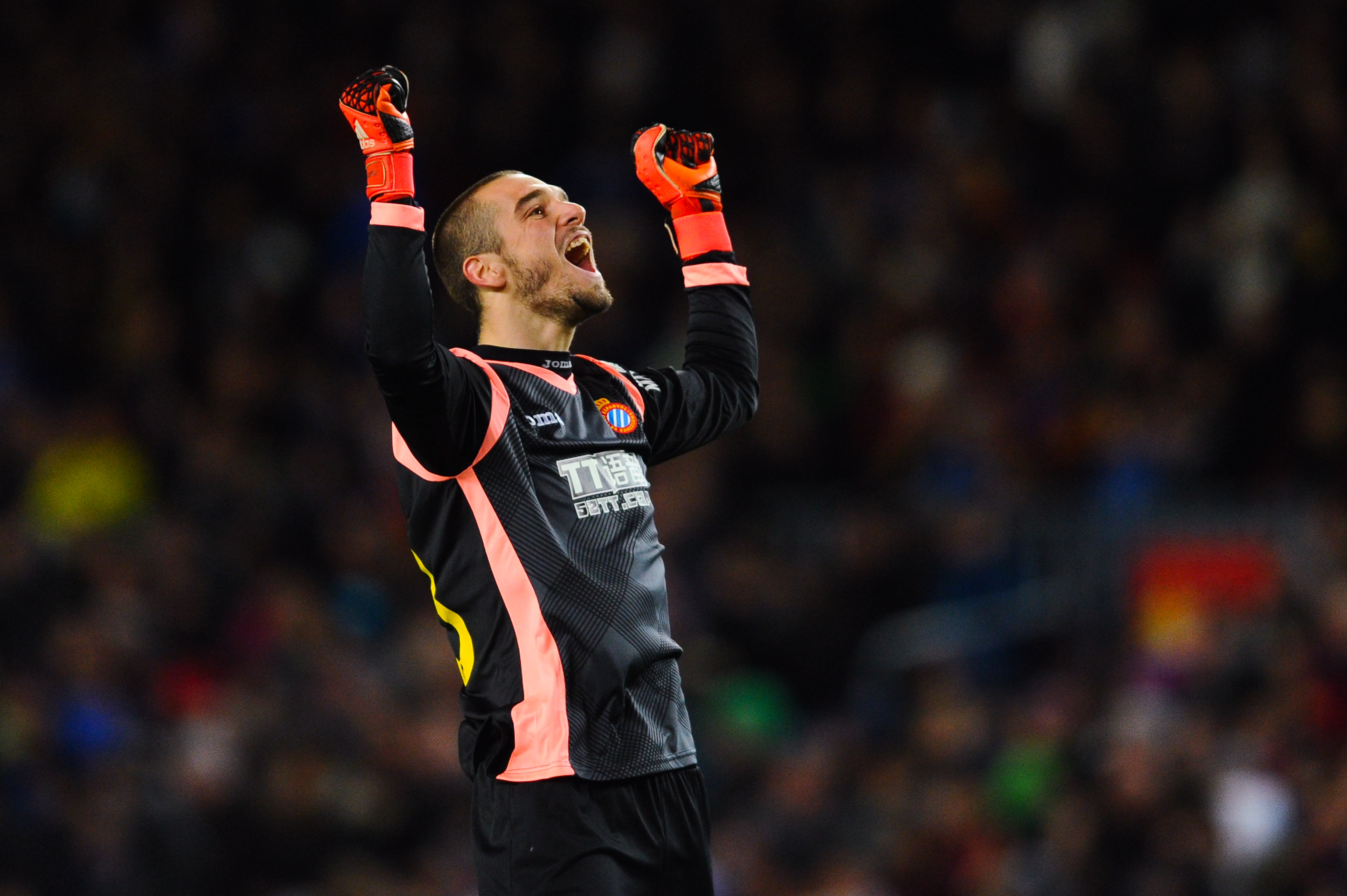 Tottenham have added goalkeeper depth with Pau López joining on loan.
Tottenham are set at goalkeeper but with an eye towards the future, it was obvious why they targeted Pau López.
Mauricio Pochettino and goalkeeping coach Toni Jiménez, who were former coaches during their time with Espanyol, promoted López to the first-team.
Since then, it wouldn't be surprising for Pochettino and Jiménez to keep track of López' progress and attempt to make a move after he impressed last season.
In early August, prior to the Premier League season started, Spurs were looking to sign the 21-year-old to become Hugo Lloris' backup.
Michel Vorm who has been called upon sparingly since he joined Spurs two seasons ago is a very capable second-choice 'keeper.
But at his age (32) and still being a very good starter in Lloris' absence this year, it would suggest that he could still become another team's first-choice come January or next summer — if he so chooses to leave.
If Vorm did consider leaving, it makes sense to find a backup.
With Spurs sending Luke McGee on a short-term loan to League One side, Peterborough United, until January, it left a spot for another goalkeeper to come in.
Now that López has officially joined Spurs, Pochettino has his future starting goalkeeper on hand whenever Hugo Lloris decides to hang up his cleats.
Terms of the deal were not disclosed but if Football Insider's report is true, then two weeks ago they claimed that Spurs had signed López on loan for £520,000 with a £6.1 million option-to-buy clause inserted in.
To further confirm this story, AS reported last week (via IBTimes) similar values, £515,000 on loan with £5.9 million to permanently buy the Spain Under-21 international.
With Hugo Lloris seemingly set to return following the international break, Pau López would become the third-choice goalkeeper behind Michel Vorm.
Playing time would be at a minimum for López and it is dependent on how far Tottenham advances in cup competitions this season.
Because López is viewed as a future starter, it's unlikely that he will challenge Hugo Lloris this term. Next summer though that could all change if Michel Vorm leaves.
Strictly speaking, Mauricio Pochettino's squad needs outfield players as opposed to a backup goalkeeper, but in a few seasons this could be seen as a shrewd piece of business.
In a few years, Lloris will be in his early 30's while Vorm will be in his mid 30's.
The thought is this, if Tottenham permanently buys Pau López, given that he will be learning from two experienced 'keepers and is reunited with his former coaches, this is the perfect environment to learn and thrive from.
He has already showed promise last year as a starter for Espanyol. There's no reason why he can't improve upon that with Tottenham in a few years.
Negotiations between Espanyol and Spurs seemed to have cooled off recently after the Catalan club rejected all of Tottenham's offers. But it seems they were able to agree on a deal.
Before López would be allowed to leave, Espanyol needed a replacement. And the fact that their sporting director had already planned life without the 21-year-old, meant a deal was nearing completion.
"At a sporting level he [López] is a goalkeeper who has to be the future and the present of this project. [But] we are in negotiations [with Tottenham] and we have to be prepared in case he leaves," Ángel Gómez said (via AS).
"But now he is an Espanyol player and has to fight to win a place in the line-up. If Pau leaves, we will surely sign another goalkeeper."
With a season-long loan deal finalized, Spurs have gotten their future starting goalkeeper in Pau López, formerly of Espanyol.
This article originally appeared on