Tottenham Sign Moussa Sissoko (For Too Much Money)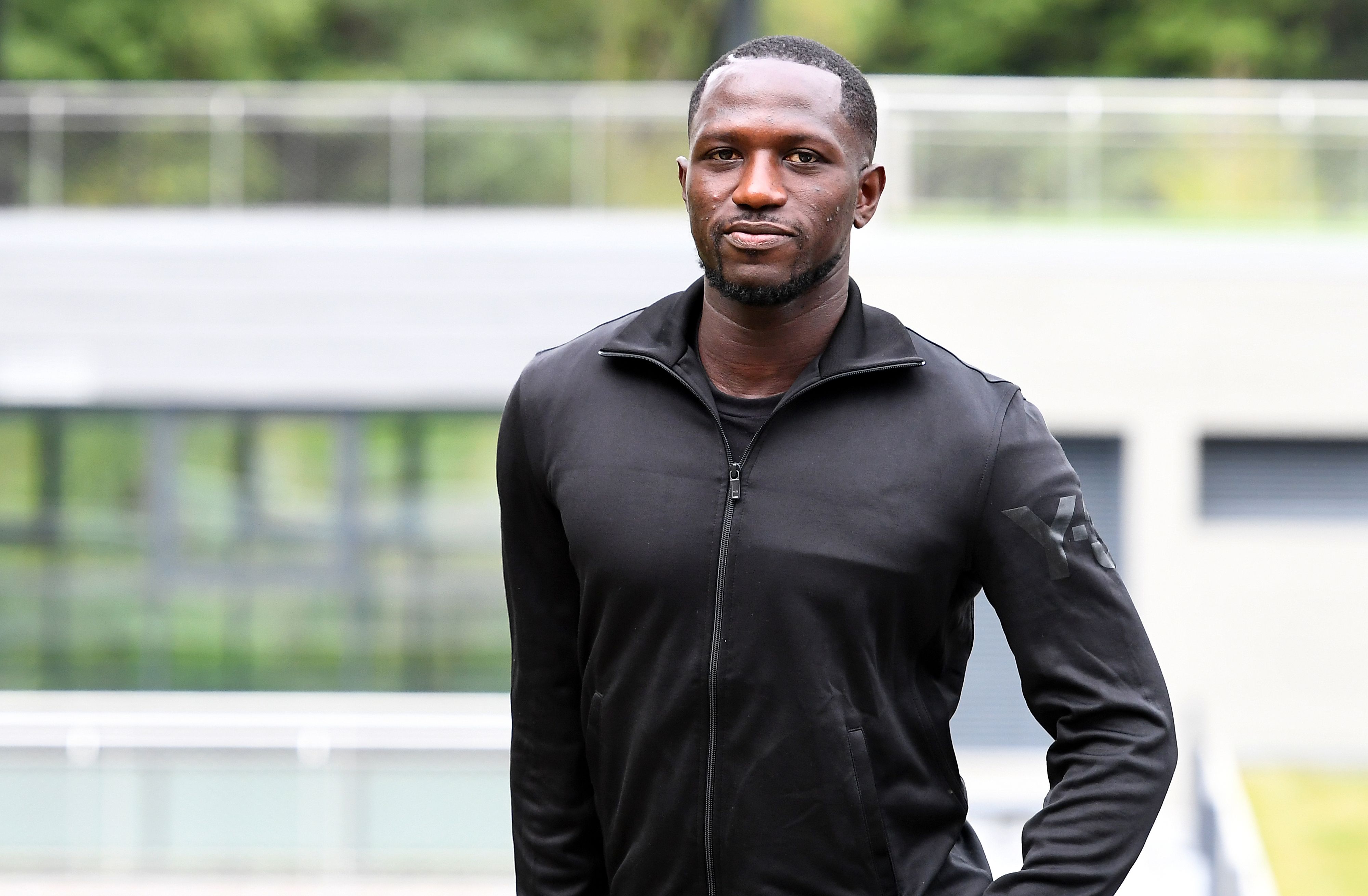 After a day of will-they-won't-they, Tottenham have successfully completed the signing of Newcastle's Moussa Sissoko.
Sissoko's initial valuation of £30 million was reportedly deemed excessive by Tottenham chairman Daniel Levy earlier on Wednesday. A deal evaporated, and Everton appeared to be favorites to move in, even agreeing to Newcastle's asking price. 
And then, the improbable. Sissoko himself reportedly backed out of negotiations just as Levy returned with a matching bid. He signed shortly thereafter. No word on the actual final fee, but it seems right now that Sissoko joins Roberto Soldado and Érik Lamela as the most expensive transfers in Tottenham's history.
Thus ends a mostly mooted transfer saga that began toward the end of France's run in this summer's European Championship. Though something of a mercurial figure at club level, Sissoko turned up big for his home country. His slaloming runs forward in attack left a impression that was second only to that left by Antoine Griezman in a France side that fell just short of glory.
Cue the post-tournament buzz. Newcastle suddenly felt justified in asking a ridiculous amount for Sissoko, knowing that some too-rich club would likely bite.
Very happy to join @SpursOfficial for the next 5 years ! pic.twitter.com/2KLe0Hmd4V

— Moussa Sissoko (@MoussaSissoko) August 31, 2016
Included in that list was, improbably, Tottenham. Despite the fact that the club has nourished a reputation for stability-bordering-on-pennypinching, it appeared as if Mauricio Pochettino and Daniel Levy were keen to explore their options with Sissoko.
On the surface, there's entirely nothing wrong with this. That player that turned up on the pitch for France this summer is Sissoko — a gifted and aggressive player who finds new gears in otherwise listless attacks.
Unfortunately, Sissoko is also the player that showed up for Newcastle these past two seasons. Occasionally brilliant, but often frustrating. He had a way of drifting from games exactly when Newcastle desperately needed a player of his caliber to be on message.
While he was never going to stick around Newcastle for long following their relegation, were it not for his performance in the Euros it's safe to speculate that his asking price would be far, far less than the £30 million that appears to have been eventually paid.
Earlier on Wednesday we broke down why exactly such a fee was so ridiculous. Despite a few good games for France, Sissoko just hasn't put up the kinds of numbers to justify that kind of money. Fabian Delph matched or exceeded Sissoko's contributions for Aston Villa prior to his move to his move to Manchester City last summer, and he went for a mere £8 million. Add to his talents the fact that he's an England international, and suddenly Sissoko's fee looks even more inflated.
None of which should distract from one simple fact: Tottenham got their man. Whatever the means to get there, Sissoko's capture is the desired result. Both Pochettino and (presumably) soon-to-be-departing Head of Recruitment Paul Mitchell had their say in this, and those two aren't hacks.
Plus Sissoko will bring something to Tottenham. If we want to get a bit medieval: he's a battering ram in a team full of trebuchets and ballistas. In each of Tottenham's matches so far this season they've needed that kind of player to break down the oppositions' backlines. Having Sissoko available in those situations could mean the difference between one and three points.
If Pochettino can get him to anywhere approaching his best, Sissoko might begin to approach the pricetag Tottenham paid for him.
More from Hotspur HQ
This article originally appeared on