Tottenham's Dele Alli Poised for Stoke Comeback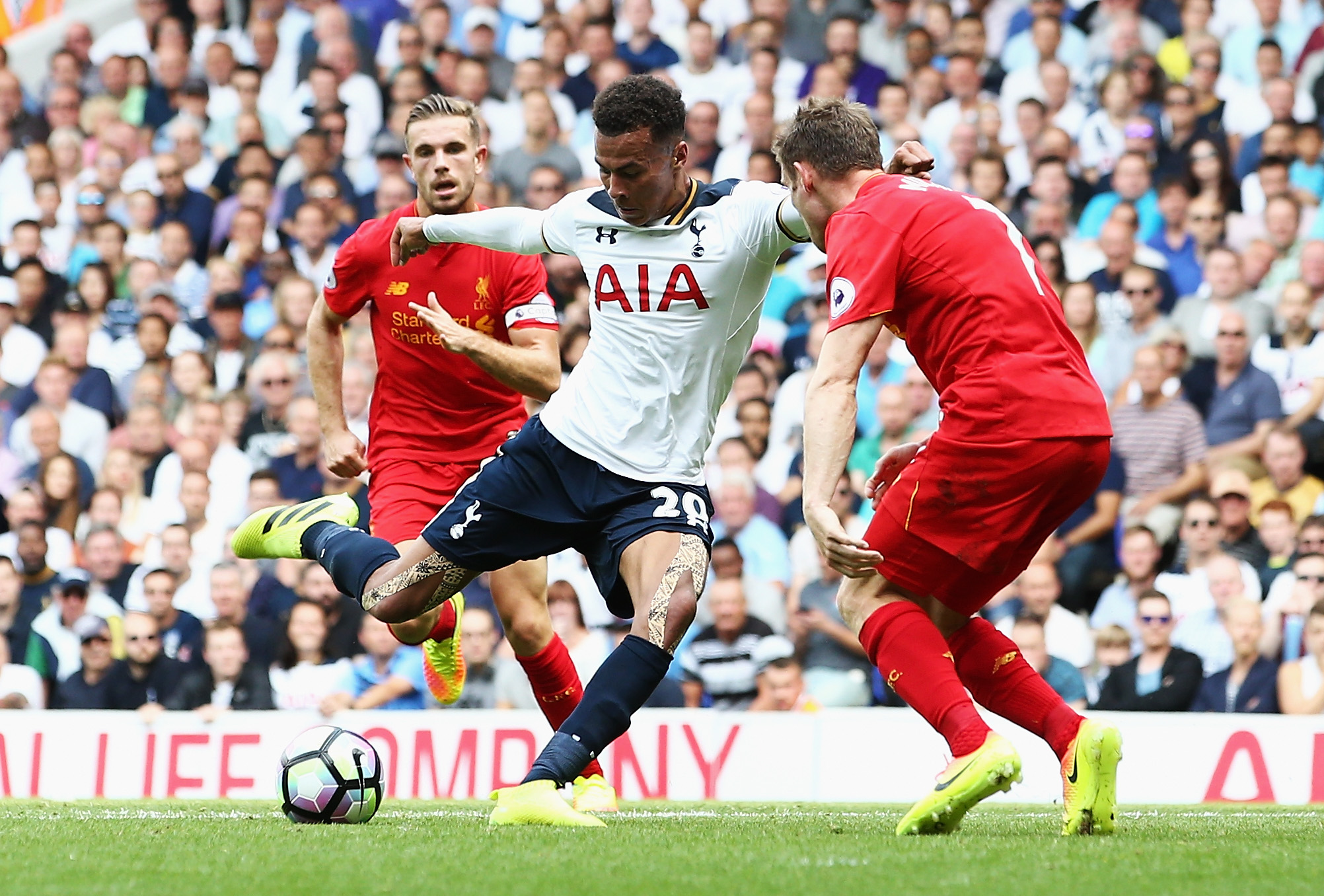 There was never a scenario when Dele Alli didn't eventually come good for Tottenham.
His match against Everton was out of character. Fielded in a familiar role just behind Harry Kane at the first whistle, he looked overcome by the Blues' defense and unable to turn the game on his dime.
It's not that his runs forward between the opposition lines evaporated. Rather, those runs forward didn't end in the devastating manner they so often did last season. His final ball — be it an attempt at a created chance or a shot — just wasn't finding the correct rhythm with any other aspect of his game.
Alli wasn't alone in seeing discombobulated. Kane himself also seemed out of sync, and admitted as much after the match. Even the usually resolute Eric Dier was misplacing steps and letting the game slip by him at moments.
It was clear that the effects of the European Championship were still lingering with the team as a whole, and it would take either heavy rotation, patience or both to remedy the issue.
Mauricio Pochettino is famously averse to rotating his best players, but did so just one week later when he sat Alli against Crystal Palace in favor of having Tottenham play in a two striker system with Kane and Vincent Janssen. Questions were raised about Alli's future in the starting XI, but Pochettino's intent was clear: he needed his team fit and ready for a long haul of a season, and Alli was the one piece easiest to swap out against Palace.
The gambit paid off one week later when Tottenham hosted Liverpool at White Hart Lane. Alli again slotted back into the starting XI — but his influence would come from an unexpected place.
When Kyle Walker was forced off the pitch due to illness midway through the first half, Dier slotted into the right-back role. To fill the void left in midfield and allow room for Janssen to be substituted on, Alli dropped from a number 10 role into a number 8 role.
Seeing as how Alli's greatest successes last season game in the former position, it didn't appear that such a move as this was in Tottenham's best interest. Indeed, there's a point to be made about Pochettino's experimentation with a two-striker system. It did appear to disrupt Tottenham's ability to get back into a game Liverpool were dominating, and were it not for Danny Rose's goal it's unclear if the home side would have gotten anything at all on the day.
The problems inherent in that two-striker system persists despite, not because of, Alli's re-positioning in midfield however. The 20-year-old took to the central midfield role in fabulous fashion, helping Victor Wanyama cover Liverpool's counters as well as exuberantly driving play forward.
Was he as influential as Mousa Dembélé was in roughly the same role last season? No, but few players in the Premier League could be. No, rather Alli was the box-to-box midfielder that Tottenham have thus far this season lacked.
Wanyama put on a decent impersonation of that kind of player in the win over Palace, but he's still more defensively minded than necessary for the role. Tottenham need a player who can help overloads through the middle, cover the wing when Eriksen or Lamela tuck inside or simple ferry the ball forward with consistency.
Alli was that player against Liverpool. If Tottenham didn't get the result they wanted, it's because the striking pair of Kane and Janssen is still very much a work-in-progress. Were Tottenham to have had at their disposal players like Moussa Sissoko or a fully rested Heung-min Son and thus been better able to maintain their shape, it's conceivable that a better result would have followed.
Circumstances will be different against Stoke City. Alli will be fit and, presumably, playing his preferred role from the start. Wanyama and Dier will still pair together in the center of the pitch, but against a relatively weak Stoke midfield the former's ability to get forward could be much more potent.
Alli will feature behind Kane with Eriksen supporting with passes on his left and — if reports are to be believed — Sissoko making runs on his right. Against a backline that leaked six goals in the last three Premier League matches, that is set to be a particularly lethal combination for Tottenham.
This article originally appeared on