Tottenham projected starting XI vs. Gillingham
Tottenham will start a lot of youth against Gillingham
Tottenham don't have the Europa League to use as a laboratory for their young players this season, but they do have Wednesday night against Gillingham. Expect Mauricio Pochettino to start a heavily rotated side in the EFL Third Round fixture at White Hart Lane.
The League One opponent should provide Spurs with a real opportunity to give some key senior players a rest. Fixtures have come hot and heavy given the club's involvement in Champions League football along with the normal Premier League slate.
Pochettino's job has been made even more complicated due to the recent rash of Spurs' injuries against Sunderland. Harry Kane sustained ankle damage that could sideline him for an extended period of time. Eric Dier and Moussa Dembele both went off with what appear to be minor hamstring injuries. None of the three will feature against Gillingham.
It's not that Tottenham will completely punt their starting XI, but expect to see some faces that haven't graced the first team squad yet this season. Spurs have a real opportunity to throw some of their Academy players right into the fire. Read on to discover the predicted starting XI for Wednesday evening's clash.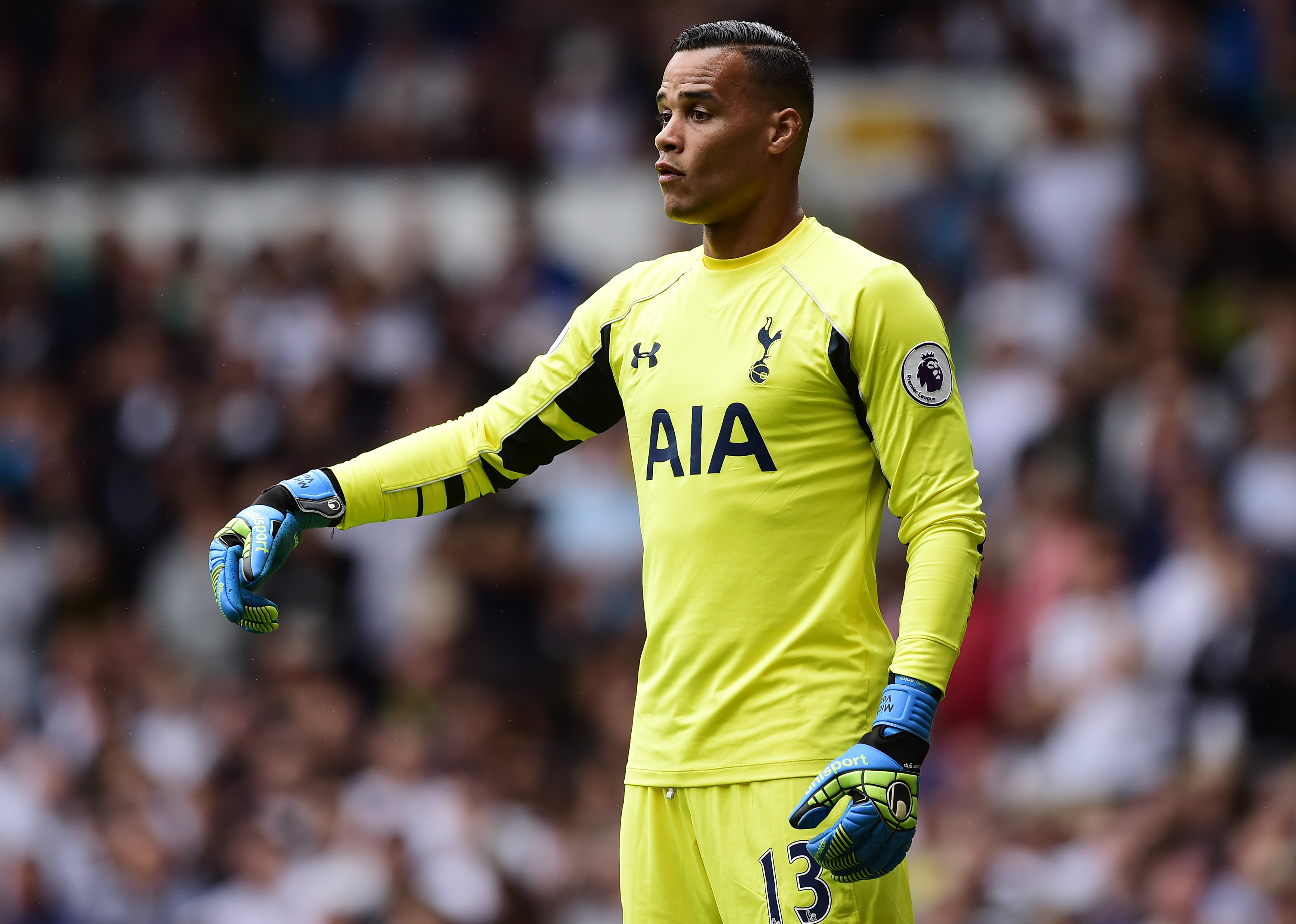 Keeper-Michel Vorm
Alright, I know I started this piece off talking about all of the young players you should expect to see, but Pau Lopez isn't likely to get his first start quite yet. Expect Michel Vorm to get the nod to allow Hugo Lloris a brief respite from first team action.
Centre Back-Cameron Carter-Vickers
Pochettino has been talking the American defender up as of late, so it stands to reason he'll get the starting nod. He, like many others on this list, impressed his manager during the club's preseason. He deserves the opportunity to start his first real match with the senior team.
Centre Back-Kevin Wimmer
If Pochettino is telling us the truth and nothing is wrong with Wimmer, he simply has to start this match. If he isn't at least included in the squad, it's safe to assume that he's either injured, ill, or completely out of the manager's plans.
Left Back-Kyle Walker-Peters
I realize that KWP is more typically a right back for the club, but there's a real hole at left back for this match. I can't see Danny Rose being risked against a League One side, and Ben Davies needs rest for the weekend. Add all of that up and it necessitates a youngster coming through. Walker-Peters is the best option.
Right Back-Kieran Trippier
Remember the former Burnley right back? I'm pretty confident he's still a member of the first team squad. Since he is, and Kyle Walker certainly needs a match off, I'll be shocked if he isn't a starter on Wednesday.
Defensive midfielder-Harry Winks
Winks is one of quite a few Spurs starlets who have signed new contracts over the past several weeks, and as such, I expect to see him get the start on Wednesday. He's got more than enough quality to effectively patrol the Tottenham midfield against a League One side.
It will also be interesting to see how effective he can be pushing the attack forward against an inferior opponent. He started his career as a more attack-minded player before finding a home in the double-pivot. It'd be nice to see him come through as a true box-to-box midfielder in the match.
Defensive midfielder-Victor Wanyama
Pochettino could elect to go with more youth in this spot, but I think he'll want one veteran in his double-pivot. Given the injuries to both Eric Dier and Moussa Dembele, that only leaves Victor Wanyama as the potential solution.
The Kenyan has been a regular contributor this season for Spurs, and was a huge help to the club during Dembele's suspension. Expect his playing time to decrease if the Belgian is able to stay fit for the entire campaign.
The expectation that Dembele can return and regain his starting spot in Pochettino's XI means the manager can afford to play Wanyama heavy minutes in the short-term. That means he could get the full 90 minutes against Gillingham.
Attacking midfielder-Marcus Edwards
There may be a mini Tottenham social media revolt if Marcus Edwards doesn't get the start tomorrow. The skillful attacker showed real glimpses of quality during the preseason, and is a huge prospect for Spurs' future.
In all seriousness, Pochettino should give him the start on Wednesday to reward him for his hard work and perseverance. There were real questions as to whether or not he'd sign a professional contract with Tottenham this summer, and now it's time for the manager to repay his commitment with a meaningful start.
Attacking midfielder-Tom Carroll
We go straight from the most exciting possible starter to one of the least inspiring choices. Carroll isn't ever going to live up to Tim Sherwood's opinion of him, but he's still a serviceable option in the attacking midfield.
His lack of strength shouldn't be an issue against a League One side. If you're committed to having him on the roster, this is the sort of match he has to play in.
Attacking midfielder-Josh Onomah
The English youngster has been a bit of a forgotten man after the purchase of Georges-Kevin N'Koudou and Moussa Sissoko, but I'm still bullish on his future with Tottenham. He just needs to find a little confidence with the first team to reestablish himself as a serious option for Pochettino off the bench.
Striker-Shayon Harrison
The injury to Harry Kane provides Harrison with a huge opportunity to seize a place in the senior squad. His first opportunity to really impress his manager should come on Wednesday evening.
The club have already given us a huge hint that he'll be involved Wednesday by leaving him out of the U23 fixture against Liverpool. I suspect that not only will he feature Wednesday, he could also make the squad at Middlesbrough on the weekend.
He's at the point in his career where it's time to find out if he can really meet the standard of the first team squad. Wednesday night will be his first, in what should be a lengthy series of tests over the next month or two.
Bench-Vincent Janssen, Erik Lamela, Moussa Sissoko
I've only bothered to list the three players I expect to see real action on Wednesday evening. Some more youngsters might make the matchday squad, but I wouldn't expect them to see action.
The inclusion of Janssen is fairly obvious. Tottenham aren't blessed with a ton of options at the striker position, so he almost has to be a member of the squad. Ideally the match never gets close, and he doesn't see the pitch.
Lamela and Sissoko will only see the field in the event that the match is closer than Tottenham want it to be. Ideally, they can be rested as well. Unfortunately, I have a feeling they'll need to play in what could turn out to be a very sluggish affair.
This article originally appeared on