Tottenham: Premier League and NFL Games on Same Day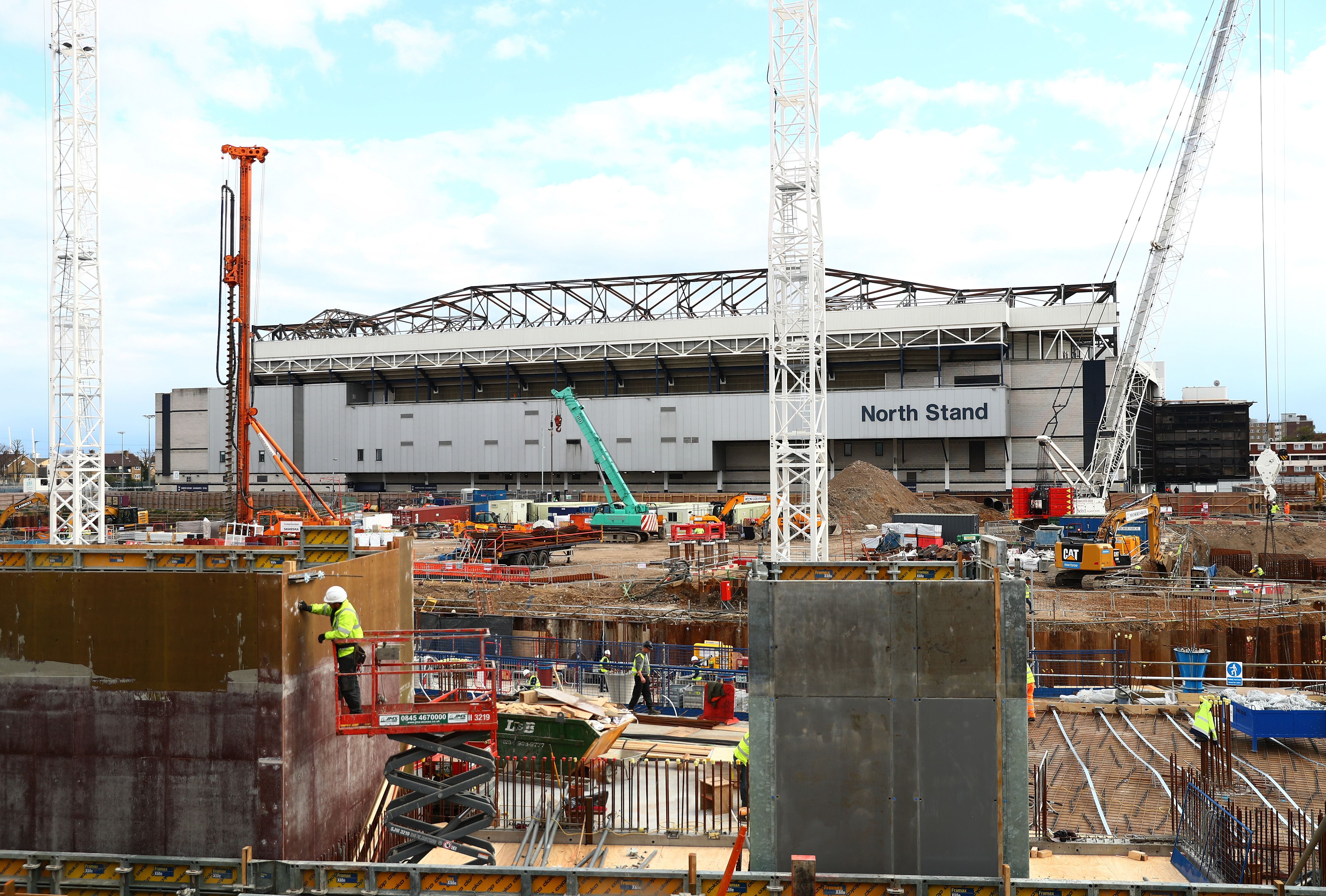 Tottenham's brand new stadium could feature two different sports on the same day.
According to Tottenham chairman Daniel Levy he believes Spurs' brand new 61,000 stadium, which is set to open in 2018, can host Premier League and NFL games on the same day.
It would represent a doubleheader of sorts and it's something Levy feels confident in pulling off. Having a retractable pitch definitely helps.
Beneath the world's first-ever sliding pitch will be another playing surface specifically for two NFL games that Spurs will host per season following a 10-year partnership.
Mark Waller, the NFL's executive vice president of international shared Daniel Levy's ideal that Spurs' new stadium could pull off this sort of feat.
"One of the idle thoughts we have at the moment is would you really be able to play an NFL game and an EPL [English Premier League] game on the same day as a doubleheader?" (via ESPN FC).
"It wouldn't be absolutely out of the question. I don't think you'd want to do it on a regular basis, but on a unique feature, that might be a really interesting idea."
The key words in that statement are "on a regular basis". As it stands, there's a five-hour time difference from New York to London. Eight hours if you're living in San Francisco.
This will create problems because people will have to wake up much earlier than they're used to in order to watch their teams play in London.
It shouldn't be a problem as a one-off game, or in this case, twice a year. But regular matches could be too much.
From Levy's perspective, this is something that he has always considered since day one. Housing North America's number one sport (American football) and the world's sport (football) inside a single stadium for fans everywhere to witness.
"I don't think it's something we'd want to try [with] our first game, but that is certainly realistic," Daniel Levy said.
"How exciting [is] the idea of having the two biggest leagues in the world from a television perspective — fantastic! — play on the same day."
"I have lived and breathed this project from day one."
During the entire process of constructing Tottenham's new stadium that will be built on the same site as their current home, Daniel Levy stated that the NFL has been involved in nearly every aspect.
"When we first went to them, we went to them with the idea of a joint stadium in some shape or form without going through all the details at that stage," Levy said.
"As we sat down and we went through all the operations, we worked out, 'What does the NFL need? What does soccer need?' Basically we had a checklist of all the various things we wanted to achieve, and then at the end of the day it was the best solution."
"It's not an easy solution, and we've had lots of technologies involved with the design and the various prototypes because not only do we have to get the surface right for the NFL but it also has to be right for soccer."
The answer to the two playing surfaces, was mentioned up top — a retractable pitch — created by Populous who has designed a number of state-of-the-art football stadiums around the world.
That in of itself does make a doubleheader possible when it's all said and done.
This article originally appeared on