Tottenham Players are Motivated by Football Not Money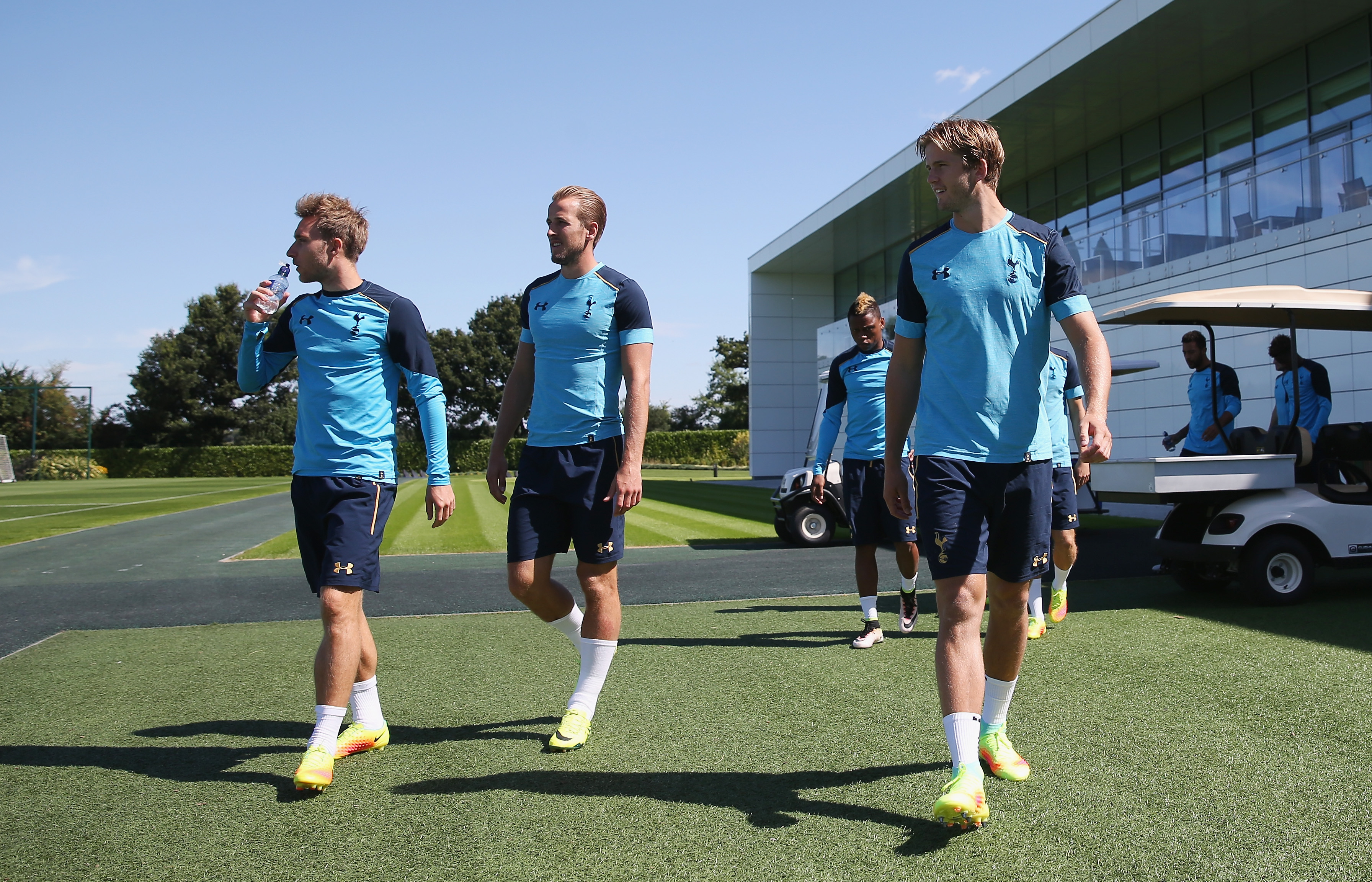 Tottenham's tight wage structure makes it difficult for Spurs' players to get paid well, but they're only there to play football.
After Christian Eriksen signed a contract extension with Tottenham, Mauricio Pochettino has claimed that Spurs' players are only motivated by playing football and not money.
The highest paid player on Spurs' squad is still Hugo Lloris who is rumored to be around £80,000-per-week with Érik Lamela and Mousa Dembélé trailing just behind the Frenchman.
Eriksen's new deal sees the Danish international's wages jump from £35,000 to £75,000 which is a good pay raise, but when compared to Wayne Rooney (£250,000) or even Sadio Mané (£125,000), it's not even close.
Because Tottenham can't compete financially with the Premier League's biggest spenders on a yearly basis, despite spending £65 million this summer for five players, Spurs must look for value signings instead to compete.
"Our power is not on the financial side," Pochettino said (via ESPN FC).
"Our power is our facilities, the way we play. It is in the way our supporters show passion."
"I think Tottenham is a very big club for players that have passion and want to play — not only for money but to achieve things and enjoy football."
"Maybe we need to ask people outside Tottenham, but we feel inside that Tottenham is a very special team for players who want to enjoy football."
These past couple of seasons since Pochettino took over as manager, big European clubs have been hot on the heels of Spurs' best players from Hugo Lloris to Harry Kane, Érik Lamela to Christian Eriksen and even Eric Dier.
It's obvious that the likes of Real Madrid, Bayern Munich and Manchester United could all double the wages of the five players mentioned above if they ever left. But they choose to stay with Spurs.
This is why Mauricio Pochettino says his players are motivated by playing for Tottenham. To achieve things and not let money get in their way.
"I can tell you that the players we have are not motivated only for money," Pochettino said.
"That is very important. They feel they want to play for Tottenham."
"I feel the squad we have today, because it was the case with Sissoko, Vincent Janssen, [Victor] Wanyama, Harry Kane, Lloris, or Eriksen."
"Maybe they have a very good offer from another club and they decide to stay here or maybe come here for less money."
"I am a lucky person. All the players that want to sign want to play because they love football, or want to play for you or play for the club."
"That is very important, to show passion and we have a squad like that. It's true that in the end it's our job and you have your salary but it's a key thing to keep.
Mauricio Pochettino made an interesting point when footballers get older. After spending many days as a youth player and only playing the game for fun, everyone now wants to get paid.
And when you're good, you should be rewarded accordingly. But money should not be the main reason you want to join a club.
"When you start to play when you are young — and we watch a lot of games, like yesterday, the training sessions of the kids, eight, nine, ten years old — when you play you don't play for money, you play because you love football, you love the game and that is an important thing to keep."
"And we are lucky to have a squad who all play for that reason."
This article originally appeared on