Tottenham Player Ratings: Spurs Dominate Boro at Riverside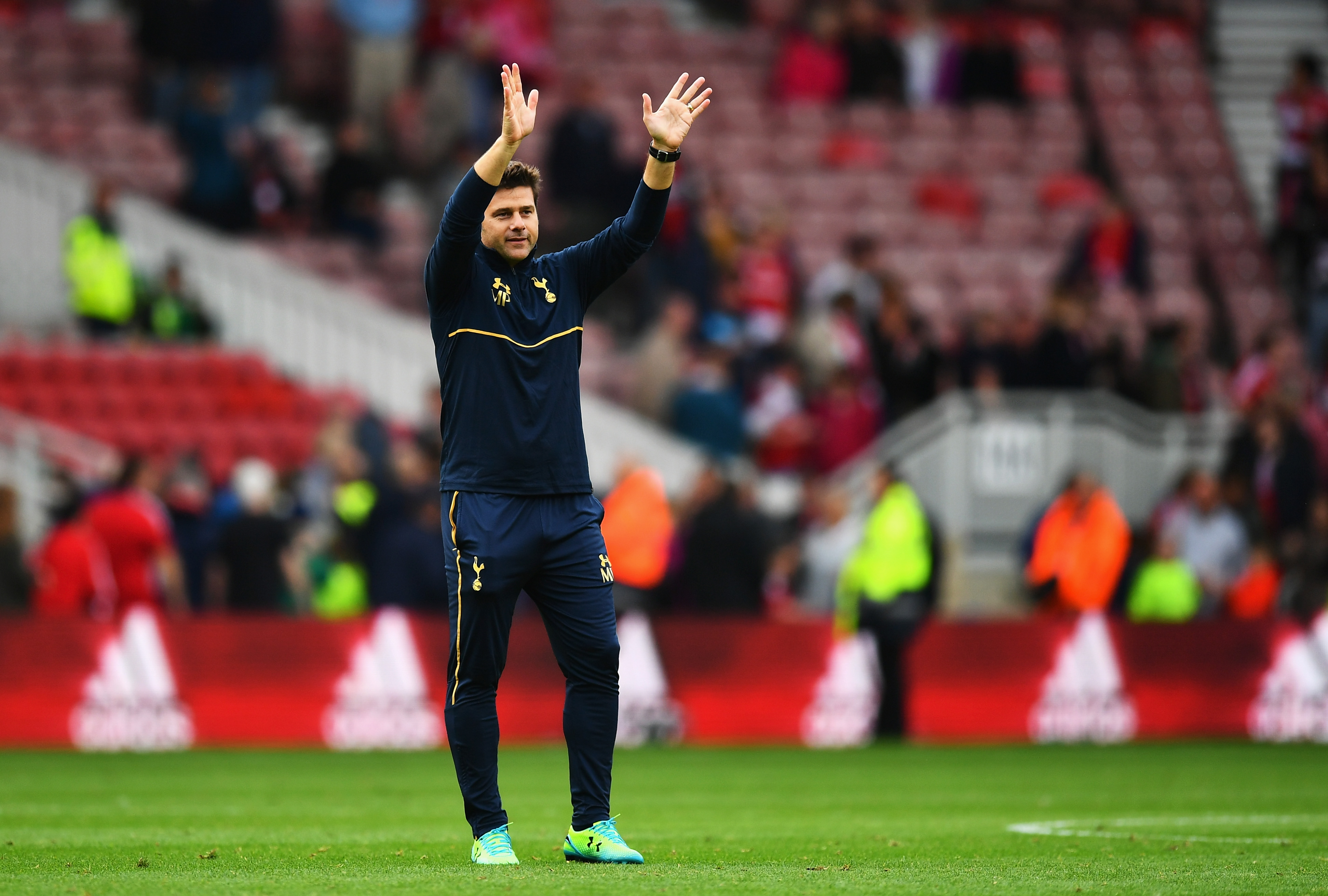 Tottenham come away with three points after beating Middlesbrough 2-1.
This was arguably the most dominate game Tottenham have played in years.
Middlesbrough had absolutely no chance from the first whistle, it got nerve-wracking towards the end, but Spurs had this game in the bag.
Obviously it would have been better to finish the match with a comfortable lead than a 2-1 finish, but at the end of the day Spurs won. Which is what matters the most.
After six Premier League games, Tottenham finds themselves sitting in second place and four points (as of this writing), behind leaders Manchester City who have not lost this season.
Spurs' next two matches are very important with a trip to Russia facing CSKA Moscow in the Champions League and hosting Man City to begin the month of October in the Premiership.
But for now, let's look at Spurs' player ratings following their fourth win of the season.
Goalkeeper and defenders
Hugo Lloris (6/10): One might look at this rating and think that it's too low, but this rating is not because he played poorly, but because he had little to do throughout the entire game.
Middlesbrough's goal was off of a set piece and there was nothing Lloris could do about it. He had a couple of nice moments where he was quick to leave his line, but other than that, he was barely involved.
Kyle Walker (7/10): Walker was solid today. He completely shut down his side of the pitch and was also very involved in the attack, as he loves to do.
Kyle Walker has remained consistent dating back to last year, and recently after signing a contract extension yesterday, his form continues to be at a high level.
Toby Alderweireld (8/10): There's nothing to say other than Toby Alderweireld is world class.
It doesn't matter who Tottenham is playing. Spurs haven't had a defender of his ability in a very long time and it's comforting to know there is someone like that in front of Lloris to shield the Frenchman from having to do much during games.
Alderweireld has helped Spurs' backline reach new heights while also allowing Hugo Lloris to make a few saves here and there. Which has become somewhat of a recurring theme lately, ever since the Belgian international joined last summer.
Jan Vertonghen (7/10): When Vertonghen is next to Alderweireld, it elevates his game because the two of them have played with each other for so long that they're comfortable as a centre-back partnership.
As long as both Belgians are starting together, there's a good chance that Tottenham's defense is in good hands (feet?) to eliminate any incoming threat that opponents have when they approach the final third.
Ben Davies (7/10): Ben Davies has done a great job filling in for the injured Danny Rose. He doesn't provide the attacking threat that Rose does, but he's still a good defender and he was good again today.
Having the Welsh international as a backup is a good change of pace as it gives Rose rest when fit, or in this case when he's injured. Mauricio Pochettino has a dependable player who can step up until the 26-year-old Englishman returns.
Midfielders, striker and subs
Victor Wanyama (7/10): Wanyama was good today, he had full control in the midfield. His role was similar to Eric Dier's in that he is extra protection for the backline and he filled his role perfectly.
With Dier unable to suit up for today's match, he was able to finally play in his natural defensive midfield position. So far this season he has continued to perform well individually, being worth the £11 million Spurs paid Southampton this summer.
Dele Alli (5/10): For as special as Dele Alli has been since wearing a Spurs shirt, this could be one of the worst performances by the 20-year-old. He is not good when he's being played in a deeper role. He needs to play behind the striker in order to get the best out of him.
This is something that Pochettino took advantage of last season which saw Alli form a deadly partnership with Harry Kane. One possible explanation for Alli playing in central midfield is to accommodate Son Heung-Min at left midfield forcing Christian Eriksen inside.
Moussa Sissoko (5/10): Moussa Sissoko made his second Premier League start but struggled today. He provides Mauricio Pochettino's offense with a lot of energy and pace, which is vital to have when Spurs look for more goals to extend their lead or to come back and find an equalizer.
The one thing that hindered the Frenchman before leaving the match through injury, was his final ball. A few times Sissoko tried to thread the needle for one more pass to set a teammate up for a goal.
It's a good gesture on the 27-year-old's part to pass first and shoot second when he has the ball, but at times he could be a bit more selfish.
Christian Eriksen (8/10): Eriksen's link up play with Son was nothing short of magnificent today. He seemed to be getting everything right and him and Son have something brewing, which is exciting to see.
It wasn't perfect for the Danish midfielder though, he had some head-scratchers at times with some passes. Opting to do more than he should, but other than that, another great performance ever since he secured a long-term deal earlier this month.
Hueng-Min Son (9/10): What a performance from Son once again. Since returning from the Rio Olympics and not picking up an injury, he has found his groove.
When the South Korean international has focused on his club duties, he responded well with good seasons with Hamburger SV and Bayer Leverkusen. It appears that it has carried over with Spurs if his performances lately are anything to go by.
Rumors were swirling that Son wanted to leave this summer, but Mauricio Pochettino didn't let that happen. Now that the 24-year-old has been in fine form with his second brace of the season, it's unlikely that he will leave anytime soon.
Vincent Janssen (7/10): Vincent Janssen's season has gotten off to a good start if you're looking at the overall picture and not just goals. The Dutchman is similar to Harry Kane in one key area and that's their hold-up play.
Both strikers can use their body to shield their defender from getting the ball before laying a pass off for an on-rushing teammate. Which is what Janssen did that saw Son score the game's opening goal in the seventh minute.
It would be nice to see the 22-year-old score some goals when their presented to him in front of the net, but if he's able to get involved in the game in other ways then he would still be a good signing for Spurs.
Tottenham's substitutes:
Érik Lamela, Harry Winks, and Georges-Kévin N'Koudou didn't have enough time to be rated.
On a final note, some improvements could be made as usual, like the final pass on some possessions to put the game away, but overall it was a good performance.
This article originally appeared on