Tottenham need to make a managerial change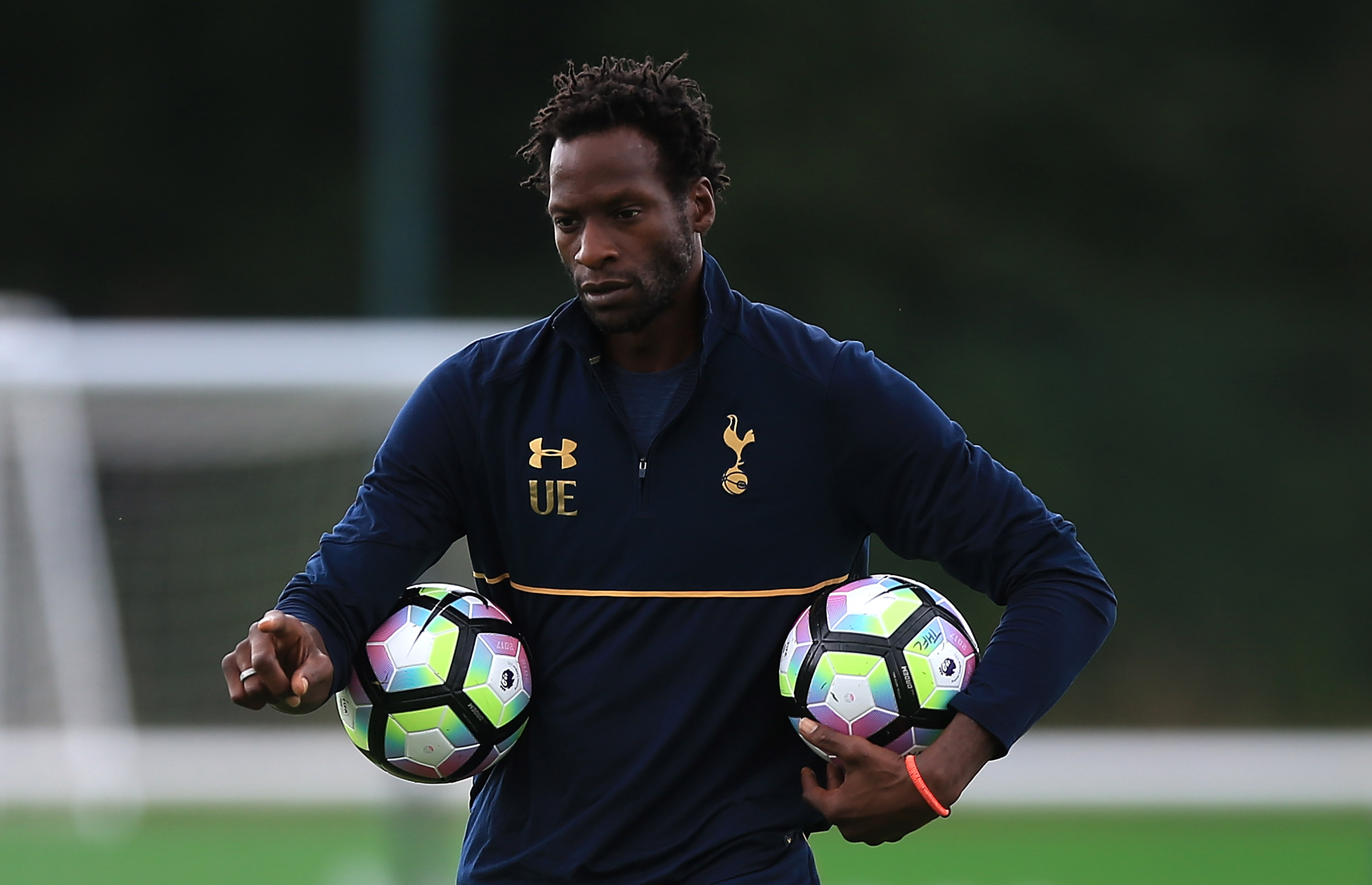 Tottenham need to part ways with Ugo Ehiogu
No Tottenham fans, your club doesn't need a new manager at the Premier League level. Instead, Spurs need to make a managerial change with their U23 side. Current manager, Ugo Ehiogu, just isn't getting the job done.
The club's youth set up lost again today. This time Spurs were bested 1-0 at Southampton. Tottenham certainly weren't outmatched in terms of talent on the pitch, but they certainly were battered on the sidelines.
The Saints youth had a clear direction and plan all match long. Tottenham's youngsters, on the other hand, didn't seem to really know what they should be doing on the pitch. It was a very listless and disorganized effort from the Spurs U23 side.
Given the way the season has gone for Ehiogu's troops, no one should have been surprised. Tottenham currently sit in the bottom half of the Premier League 2 table. They've won just two matches, while dropping four through six matches. Making matters even worse, one of the two victories came against Derby County who've yet to register a single point on the campaign.
Want your voice heard? Join the Playing for 90 team!
Supporters of Ehiogu can make all the claims about a weak squad they'd like. While I acknowledge a lot of the club's young talent has been given a role at the Premier League level, it doesn't exonerate him from his failings. Given all of the money the club have invested in the Academy, there's no reason the squad shouldn't be competitive.
Losing 6-2 at Liverpool last Monday certainly isn't my definition of being competitive. There's no reason that Tottenham shouldn't be able to compete with any U23 squad in the Premier League. Losing by that margin just isn't acceptable.
I also realize that producing wins isn't the only goal of the U23 side. Its main purpose is to provide developing talent with meaningful match time that will prepare them for the Premier League. Unfortunately, Ehiogu's lack of tactical knowledge means that Tottenham's youth aren't getting the maximum level of preparation either. That could have significant long-term effects at the club.
It's time for Tottenham to make a managerial change before things get worse. Ugo Ehiogu must be relieved of his duties before the U23 side slips further into despair.
This article originally appeared on