Tottenham make a questionable deal with Tom Carroll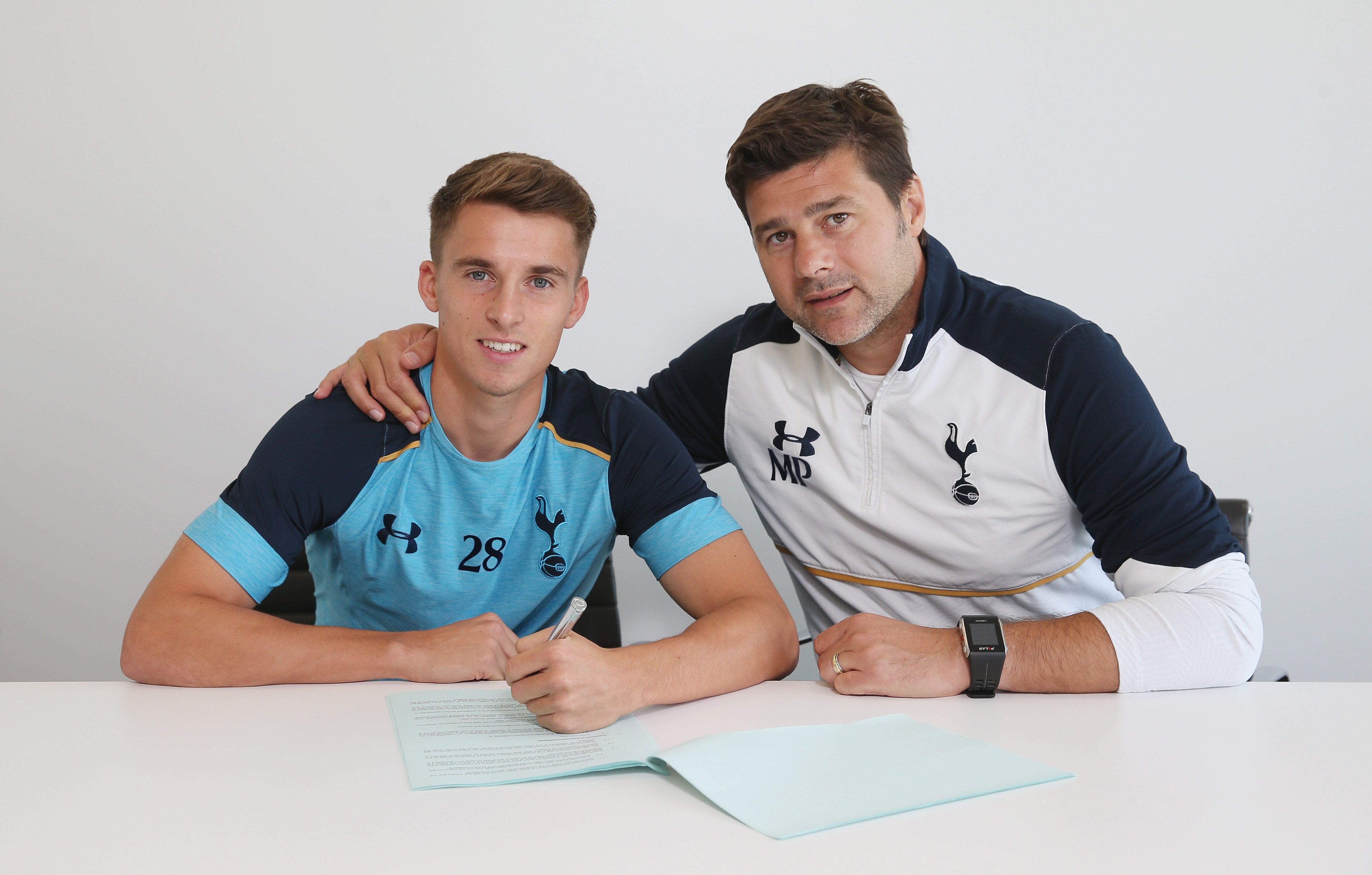 Tottenham have signed Tom Carroll to a new deal that runs through 2019
Tottenham have made quite a few contract extensions this season that have earned universal praise from the Spurs fan base. Today's announcement of a new deal with midfielder Tom Carroll, might be the first transaction that divides opinion.
Carroll's new deal gives the club the opportunity to retain his services through 2019. It's a bit of a surprising extension for a player who has really struggled to break into Mauricio Pochettino's first team this season.
If I was convinced that Tottenham intended to keep Carroll for the duration of the contract, I'd be vehemently opposed to the deal. To this point, he just hasn't shown enough to justify continued occupation of a spot with the first team.
I'm fully aware that many Spurs fans will disagree with me on this point. Ever since his emergence for the club's Academy he's been a cult hero of sorts at White Hart Lane. I suspect this is due to him a-being English and b-having a body size so slight it doesn't intimidate any fan. Carroll just seems like an example of the sort of player that any fan could've become with the right training.
Get the FanSided App
I don't fall into this trap. I see Carroll for what he is. His reality is that he's a small midfielder who's ill-equipped to deal with the physicality of Premier League football. He can be effective when he has sufficient time and space on the ball, his body just doesn't get him into those positions often though. He's much better suited for a bottom-half Premier League club.
Fortunately, I don't think this is a deal that's really designed to keep Carroll at White Hart Lane for the long haul. Daniel Levy and company saw that Carroll's contract was starting to wind down, and made this move to protect their leverage in future transfer negotiations.
Absent of this extension, Spurs would have struggled to receive a significant bid for Carroll. Interested clubs would have been content to wait out his contract and try to sign him on a free transfer. This contract extension takes that option out of play.
Now, whichever Premier League club decides they want to buy Tom Carroll is going to have to pay market value for him. That may not be a ton of cash, but it's a good example of Daniel Levy maximizing his investment.
Carroll has a deal that takes him through 2019, but the odds are still heavily against him being with Tottenham nearly that long.
This article originally appeared on