Tottenham: Harry Kane is staying true to form right now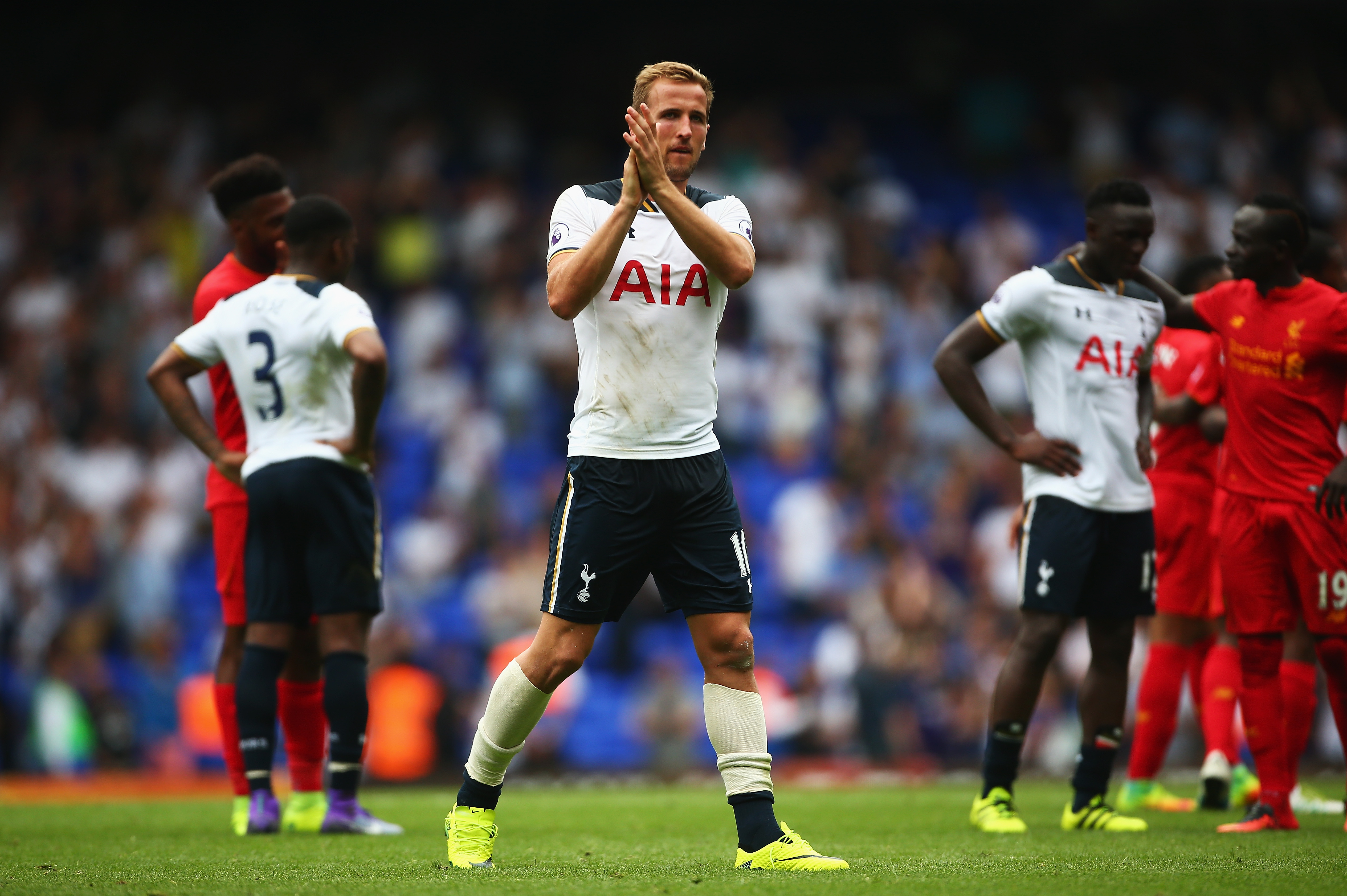 Harry Kane has been a Premier League phenomenon for two seasons but has struggled at the start if this season. Is the striker's form a worry or just par for the course?
Harry Kane was phenomenal for Tottenham Hotspur last season. The ensuing Euro 2016 tournament was a different story, however. And now the the 2016-17 Premier League season has started badly, too. So what has happened to the real Harry Kane?
Kane burst onto the Premier League scene with Tottenham two years ago now, scoring 21 goals in the Premier League that season – 31 in all club competitions. Some speculated that season was perhaps a one-off. A fluke season for a newbie that nobody knows.
So then last season Kane scored  25 Premier League goals to earn the Golden Boot award as the league's top scorer. The striker scored 28 goals in all club competitions last season. In the end, his second season turned out to pretty much be the stamp of approval he needed. Now Kane was definitely no fluke. No one-off.
Want your voice heard? Join the We Are Hooligans team!
But where did that Harry Kane go? Where did he disappear to at Euro 2016? And where is he now the Premier League is back underway? England scored four goals during their dismal Euros run, and Kane scored none of them. In fact, he looked out of sorts, off the pace, low on confidence and nothing like the player who had run riot in England's top flight.
More from We Are Hooligans
And it wasn't like he was stepping up in the quality of defenses or anything either. Russia, Wales, Slovakia and Iceland – Kane plays against better defenders in training with Spurs. It was as baffling as the performances of the England team as a whole.
The good news for the 23-year-old was the return of the new Premier league season, though, right? Back to the Harry Kane everybody recognizes. Normal service resumed. Well, the striker has played all three of Spurs' opening run of games this season and scored the same number of goals as he did at the Euros. None. Nada. Zilch.
Even an England World Cup qualifier against Slovakia didn't bring a goal. It didn't even bring a decent performance, actually. But despite all this, there's still no reason to worry about the Spurs man just yet. Kane knows that, too.
The season is three games old. It took Kane seven games to open his scoring account for Tottenham in the Premier League last year. It was Sept. 26 when Kane finally got off the mark. And those opening games last year also came on the back of an underwhelming offseason tournament. That time for the England U-21s in their version of the European Championships.
It's becoming a trend for Kane to look labored in any type of summer play on the international level. Then return for a slow start with Spurs before finally getting up to speed. Even in Kane's first season breaking into the Tottenham first team, he didn't score his first Premier League goal until November.
That game triggered Kane's coming out party, and following, Kane played another 28 games from that point on and scored 20 goals. This year is no different to previous years. Not yet, anyway. Although Kane does obviously need to get off the mark as quickly as he can.
Talk is only going to intensify the longer his wait for a goal continues. Already it's a longer wait than many expected and cause for debate. But time to panic? Not yet. After all, this is what Kane does every year. It's normal, if anything.
This article originally appeared on