Tottenham attacker unsure about his future with Spurs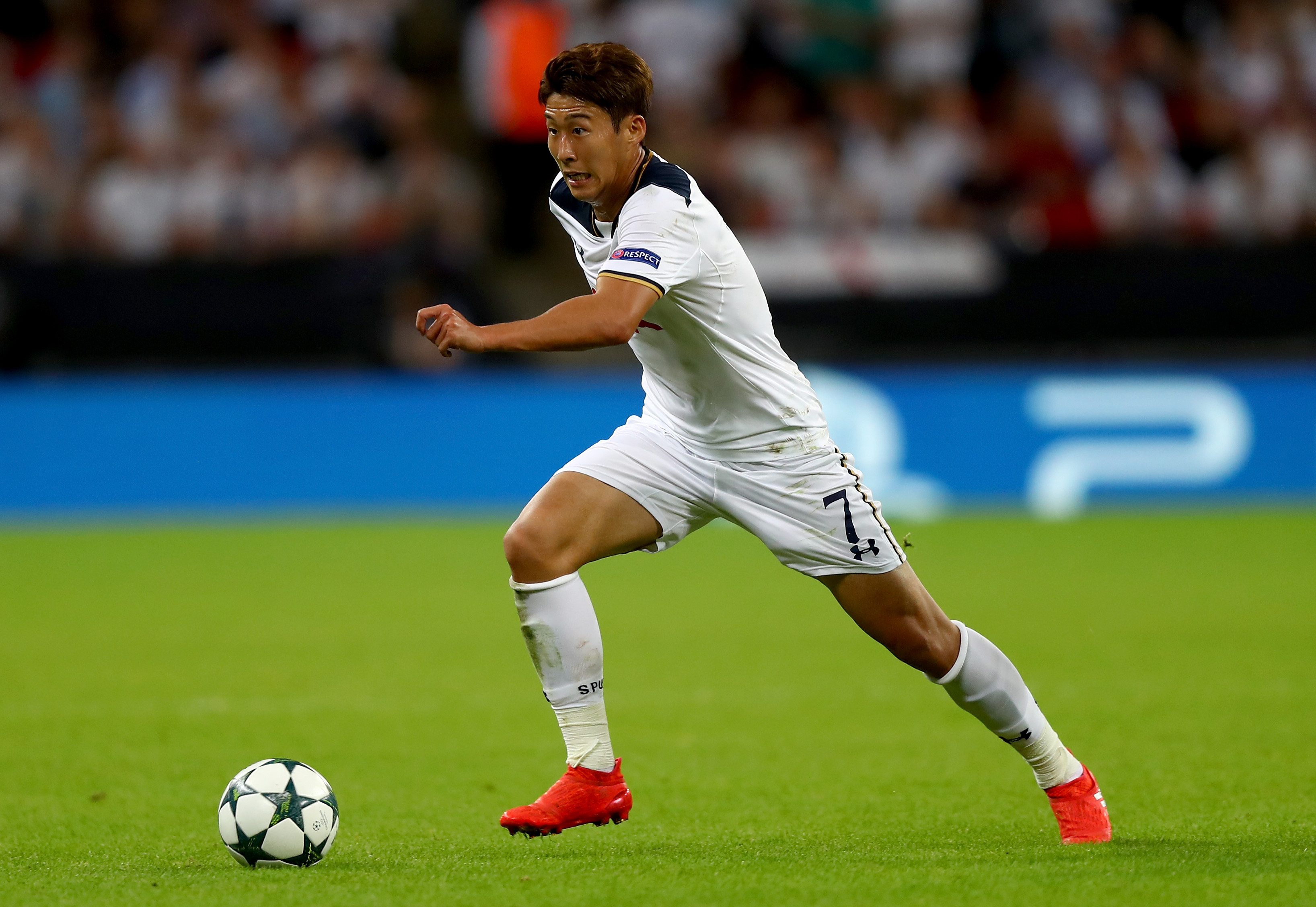 Son Heung-Min isn't sure he is a future at Tottenham
Tottenham manager Mauricio Pochettino is clearly happy with the quantity of attacking choices he has at the club. Unfortunately, one of those attackers isn't sure he fits in the gaffer's long-term plans. Son Heung-Min is feeling uneasy about his place at White Hart Lane.
The London Evening Standard has the report that Son is unsettled after almost being sold this summer. Per their reports, Son was predominantly a Paul Mitchell signing, but Pochettino certainly liked him as well. The departure of Mitchell hasn't done anything to help Son's comfort level with the club.
In fairness to the Korean attacker, he has every right to be concerned about his future with Tottenham. At best, he's the club's fourth choice attacking midfielder. Christian Eriksen, Dele Alli and Erik Lamela certainly are superior options in Pochettino's mind.
The addition of Moussa Sissoko and Georges-Kevin N'Koudou at the deadline further complicate things for Son. The French international, in particular, seems likely to move ahead of him in the attacking midfield pecking order. It's natural for the clever Korean forward to be concerned.
Get the FanSided App
Ultimately, he's going to get his opportunities to impress. Tottenham need more players than they have in years past to cope with Champions League football. At the very least, Son should continue to feature in Cup competitions and against bottom half Premier League clubs.
The timing of the report seems particularly odd given the fact that Son has started the last two matches for Spurs. He was excellent at Stoke with his two goal outburst, but he came back to Earth quickly against Monaco. He was hauled off at halftime after a pretty ineffective 45 minutes.
It will be interesting to see whether or not Son cracks the starting XI against Sunderland this weekend. It's the type of match where he could really flourish, but he's likely going to lose out to Sissoko.
If Son Heung-Min wants to cement his future at Tottenham all he needs to do is play well and score goals. Doing that will allow him to crack the starting XI. If he doesn't, then he'll be sold for a profit in one of the next two transfer windows.
This article originally appeared on