The USMNT has big problems, but beating Guatemala won't be one of them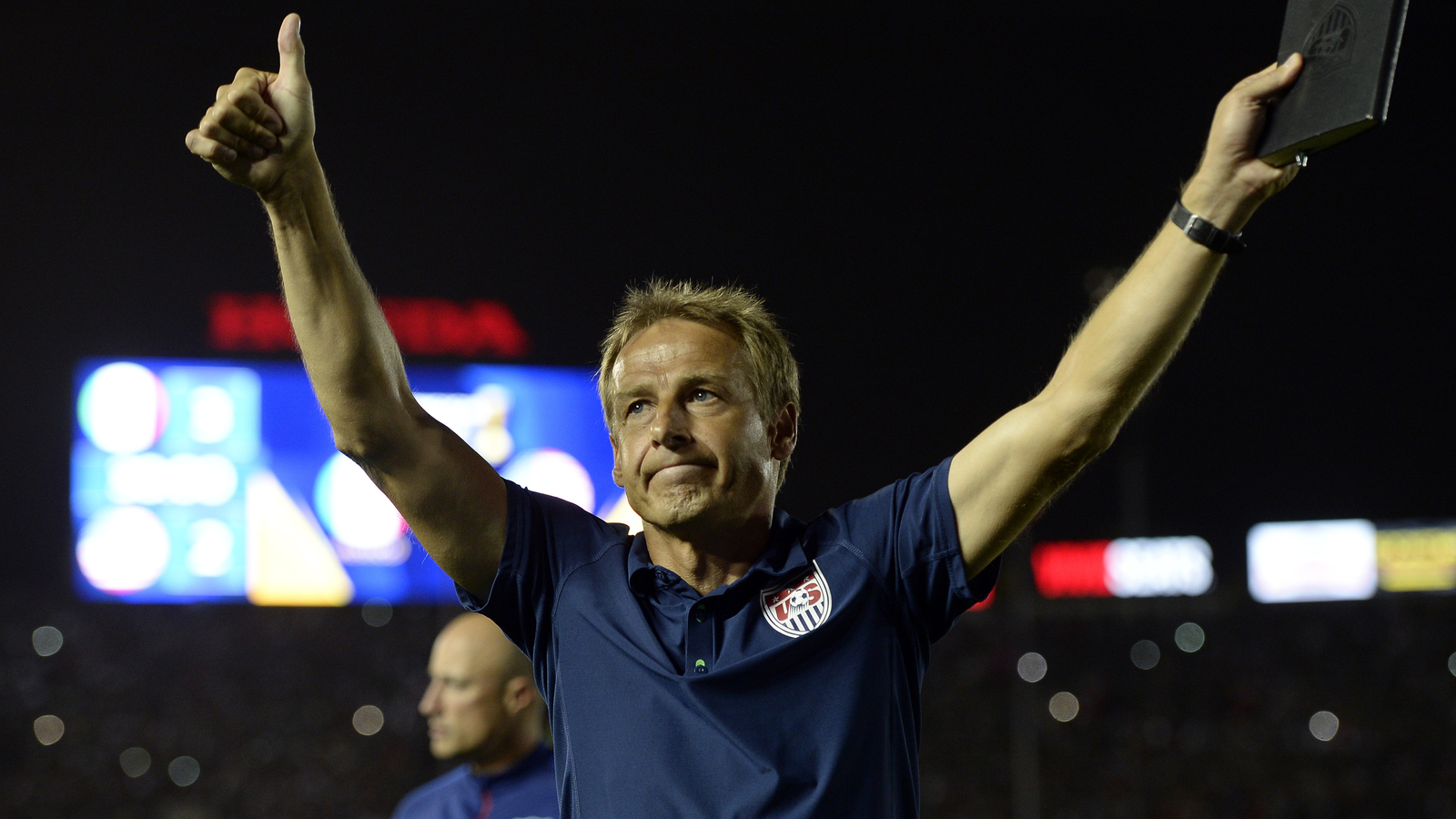 The United States needs a win on Tuesday night against Guatemala or they may not be going to the World Cup in 2018. It has fans in a panic, and rightfully so. The prospect of missing out on the biggest sporting event on Earth is terrifying, especially for a team that has a relatively easy route to qualification and last failed to make the World Cup during the Ronald Reagan presidency.
But let's get one thing clear:€" The U.S. will not go out in the semifinal round of World Cup qualifying. The track record for U.S. teams at home against most CONCACAF competition is pretty lopsided. No matter how bad the U.S. looks, they are still odds-on favorites to win on American soil. Only Mexico gives the Americans much to worry about. But yet, here we are.
On Tuesday, the U.S. hosts Guatemala at home in Columbus, Ohio — a city in which they've never lost. Guatemala is currently ranked 95th in the world according to FIFA and they haven't ever cracked the top 50. The U.S. comes in at No. 30, a relative low point in recent years but still miles above 95th.
This should not be a troublesome matchup for the United States, so no one needs to be panicking. Yes, the U.S. looked terrible on Friday and Guatemala put on a good show. And yes, the stadium in Columbus still has tickets for sale, but the U.S. should be (is?) a good enough team where an occasional slip against a lesser team, away from home, should not be a sign of impending doom.
After that, all it takes is a win over St. Vincent and the Grenadines, then beating Trinidad and Tobago at home. That's an ask so low that the U.S. was picking up results in those matches nearly three decades ago when college players populated their team. Three wins are coming and a spot in the final round of World Cup qualifying will come with it.
The question is what comes next?
Copa America Centenario and then that final round of World Cup qualifying loom. No longer will the task be to beat Guatemala at home or beat St. Vincent and the Grendines. They'll have to beat some of the best teams in the world. Or at least some ranked in the 50's instead of the 90's and 100's.
This summer's Copa America Centenario is on home soil, but in the form the U.S. is playing in right now, the matches against Colombia, Costa Rica and Paraguay will all be giant mountains to climb. When they get into the Hex, they'll have to go to Mexico City, San Jose and Costa Rica. They won't be able to ride solely on home results to a spot at the World Cup either.
Such a task is especially daunting for a team that has won just two of its last seven competitive matches, and count Panama as the toughest team it's faced in that stretch. Not to mention that five of them came on home soil.
Although, in what might be a ray of hope, the U.S. does seem to remember how to slay giants when drawn in to tournament Groups of Death. Or even when their backs are against the wall against weaker teams.
We could argue that the U.S. thrives when it's considered the underdog. Escaping tough groups and defying expectations on the world stage seem plausible, and that's especially true when you factor in wins against the Netherlands and Germany in friendly competition. But 'Groups of Death' or facing elimination are terrible motivators to rely on. When the expectations are high and the task at hand seems easy, things fall apart. The wheels never quite come off enough for complete failure, but just enough to raise blood pressures around the country.
But let's worry, or at least discuss if we need to worry, about the next three games first.
In theory, Tuesday should be pretty straightforward. Add to the mix that there is a very tangible goal to reach for with a win in Columbus, and the U.S. should be able to beat Guatemala without too much anxiety. Guatemala is not very good. Their best player is 36 years old and played at the peak of his career in MLS more than a decade ago. Not to mention that Guatemala has never qualified for the World Cup.
The U.S. should win on Tuesday. Whether they scrape by or blow out the game, the odds are in their favor, no matter how much anxiety the fans or the players may be feeling. But maybe creating the sensation of having to scrape their way through is the kind of self-inflicted underdog status the USMNT players need to play up to their potential and meet the fans' expectations.
So really, the U.S. will be fine. They may not be top of their group but that doesn't matter. They will have made it to the Hex and then USMNT fans can start panicking again. Then, the panic may reach a fever pitch and the threat may be very real. But not until then. Because for now, it's Guatemala at home, St. Vincent and the Grenadines, and Trinidad and Tobago at home. That is right in the Americans' wheelhouse — even this group of Americans.