The name may have changed, but "we're in South-Central"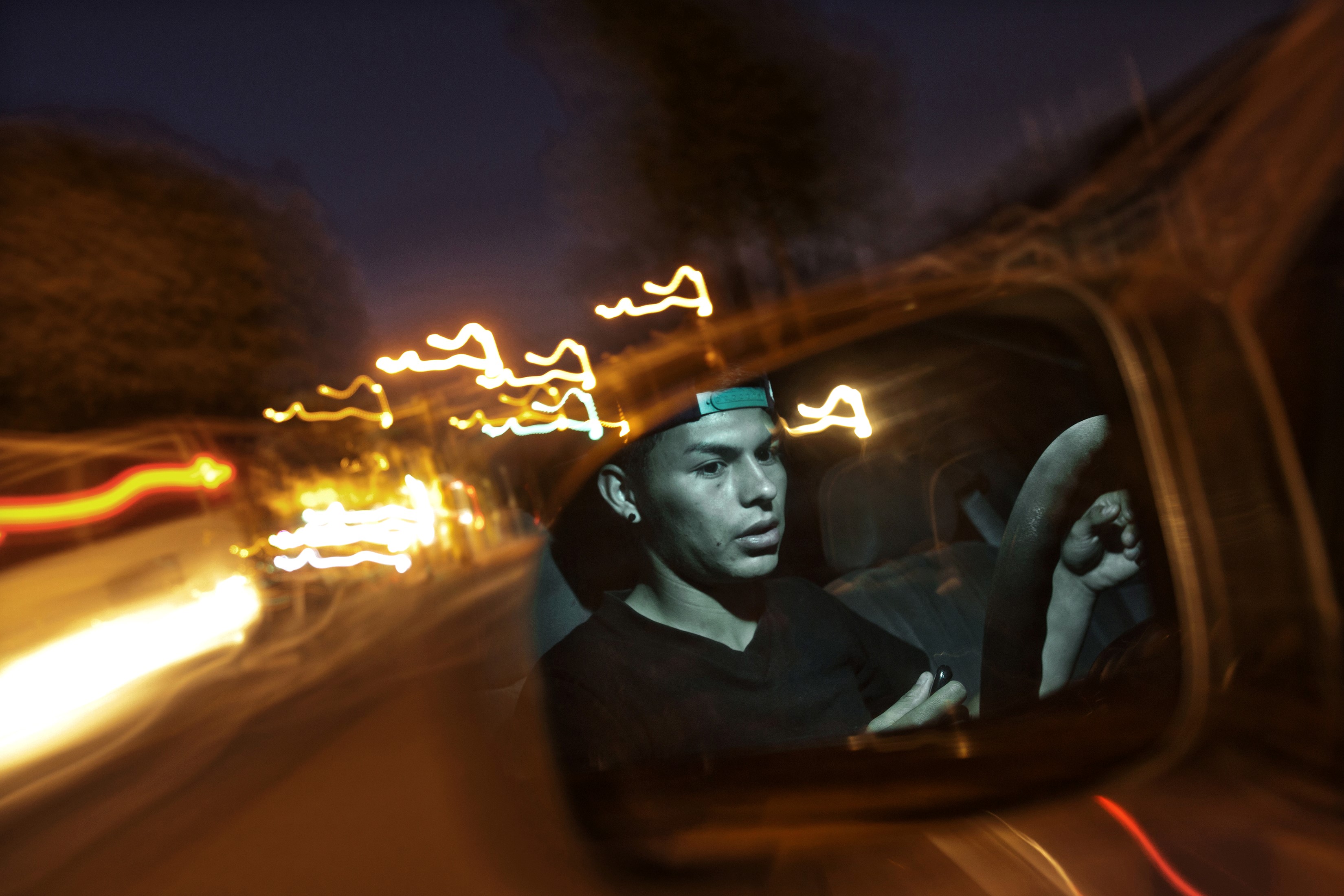 Twenty miles south of downtown Los Angeles is Long Beach, California–a gritty port city of roughly 500,000 ethnically diverse residents, where towering industrial shipping cranes dominate the skyline. Stay close to its shores and the vibe is inviting: Tree-lined streets are dotted with quaint cafes and Craftsman houses, and tourists flock to famous attractions like the Aquarium of the Pacific and the historic Queen Mary cruise ship. Jose "Chikawala Bang Bang" Perez enjoys jogging the length of its beach and back again, a four-mile stretch, though like most locals he tends to avoid the water. Forty percent of the country's imports move throughLong Beach and the nearby Port of Los Angeles, leading to some of the worst water and air pollution levels in the country.
Move a little inland, however, and a far bleaker snapshot of Long Beach begins to emerge – that of widespread poverty and pervasive gang violence. It's in that trying environment that Chika was raised and still lives, sharing with his mother, stepfather and two younger siblings a small, two-bedroom unit on the second floor of an apartment building that has long ago fallen into disrepair. On these mean streets, a few hundred feet can make all the difference. "This area is a little more mellow," he says of his current neighborhood. "I grew up about two blocks down, and it gets rough." How rough? The memory is still fresh of the evening he and his mother narrowly missed getting caught in the crossfire of a drive-by shooting outside their home.
Chika wakes every morning at 5 a.m., showers, gets dressed and boards his 2003 Chevy Impala to make the 20-minute trip to Gardena – yet another L.A. suburb, largely unremarkable save for the fact that it boasts the largest Japanese community in North America. It's there that he works his manufacturing job at Prime Wheel, which efficiently churns out the fancy aluminum rims that have grown over the past decades into status symbols among gearheads. The factory is the largest of its kind in California, housing six separate departments and boasting the latest high-tech advancements like assembly-line robotics. Chika mans the casting machines, ensuring that every freshly made aluminum rim cools properly in water. He inspects them, and, if they pass muster, uses a hammer to emboss each with a seal of approval. For this he is paid $8.50 per hour, 50 cents more than the minimum wage.
He heads back to Long Beach when work ends at 2 p.m., and, depending on the day, either drives 15 minutes away to Wilmington to spend time with his daughterDelilah, or changes into his soccer gear to head to games scattered throughout South Los Angeles. The area formerly known as South-Central changed its name in 2003 as a means of distancing itself from associations with gang violence, forever cemented in the public consciousness with films like Boyz 'n the Hood and Training Day. Its demographic has since seen a steady rise in Latino population while its African-American population has dwindled. The crime rate has dipped significantly in recent years, too, but Chika's mentor, Hector Polo Jr., is still realistic about how the area is perceived.
"We're in South-Central," Hector says. "Compton is on one side, on the other you got Watts. Nobody wants to put time into this city for this game, because they think it's gang-related or a drug zone." Taking matters into his own hands, Hector founded an inner-city development league about eight years ago, so kids from the community could have a place to ball up with family and friends. "I guess that's how I found Chika," he says. "And I continue to find players through my little farming system."