Support and love keep player in the game – on and off the pitch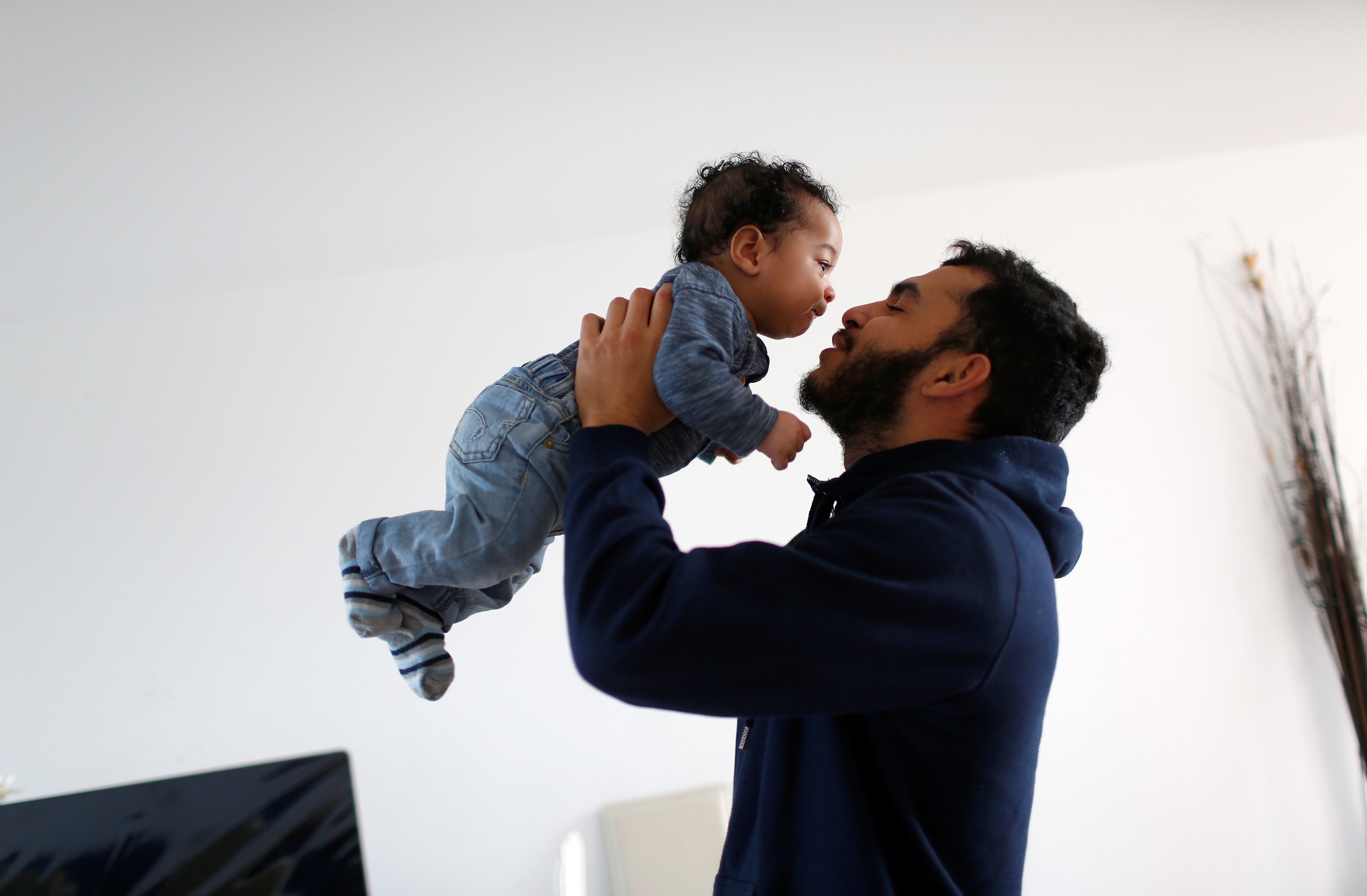 Benn Jackson was thrown into parenthood when he had barely become a man himself. But where this could seem a familiar inner city tale of a family begun and broken up too soon, it is far from that. Jackson has stuck by his partner and child, and, despite some tough setbacks—he has stuck by football, too.
Benn's girlfriend Elise Davis became pregnant as a 15-year-old-schoolgirl, at the time Benn was battling to make a name for himself at Watford Football Club as a 17-year-old prospect. They now have two sons, Jaydon, 2, and Ethan who is five months old.
Benn, now 20, is forced to live apart from his growing family to hold down his 35-hour-per-week job at a grocery store in Peckham—yet Elise insists they could not be closer.
Shy Elsie, 18, says: "I don't want him to give up on his dream of being a footballer because of us. I don't want us to hold him back."
"I know how much football has always meant to Benn. When we first met he was at Charlton Athletic and was so happy. He got injured, though, and had to leave."
"When he got picked up by Watford I fell pregnant and it would have been so easy for him to have just abandoned me – but he chose not to. He has stuck by me and that tells you so much about him as a person."
Elise, who is in college studying health and social work, lives with her mum Michelle Davis in Bromley-By-Bow in East London – seven miles across some of The Capital's most gritty, urban streets. They get together every weekend when Benn stays at his mother in law's house.
Benn has two older brothers: Imran, 27, and Josh, 22. And a sister, Emine, who is 26. Dad Bernard is a rare sight around the family following a stint in prison, but Benn enjoys a strong support network as he combines the responsibilities of being a parent with his boyhood dream to play football.
A key figure in Benn's life is Konye Amaechi, a footballer and one-time youth team player with Arsenal, London's biggest club. Amaechi, 37, is the founder of "Soccer Shop Window," an organization which is awaiting charity status and devoted to trying to marry the best aspects of playing football with the most needy cases. Its motto is "Get Seen Get Signed."
Amaechi, who is qualified coach to UEFA B standard, pushes his prodigies to the limits physically and tests their mental strength and commitment to getting the best out of the talent in their boots. Amaechi is driven by his love for the game and a kind heart, which has seen him assist around 500 boys from some of the toughest backgrounds. His project has also left him around £8,000 out of pocket. But he stays focused on all the boys he has helped, keeping some "from not just crime, but depression and falling into harm's way and out of the game."
"I have seen massive development in Benn." Amaechi says. "I threw him a rope and he caught it. I got him believing in himself again. He is now being payed to play football. Even though he is in a tough situation being a father of two at such a young age, he could be in a much worse position.
"He sums up what I do a lot of the time," Amaechi says.