Stoke City: Three hopes, one fear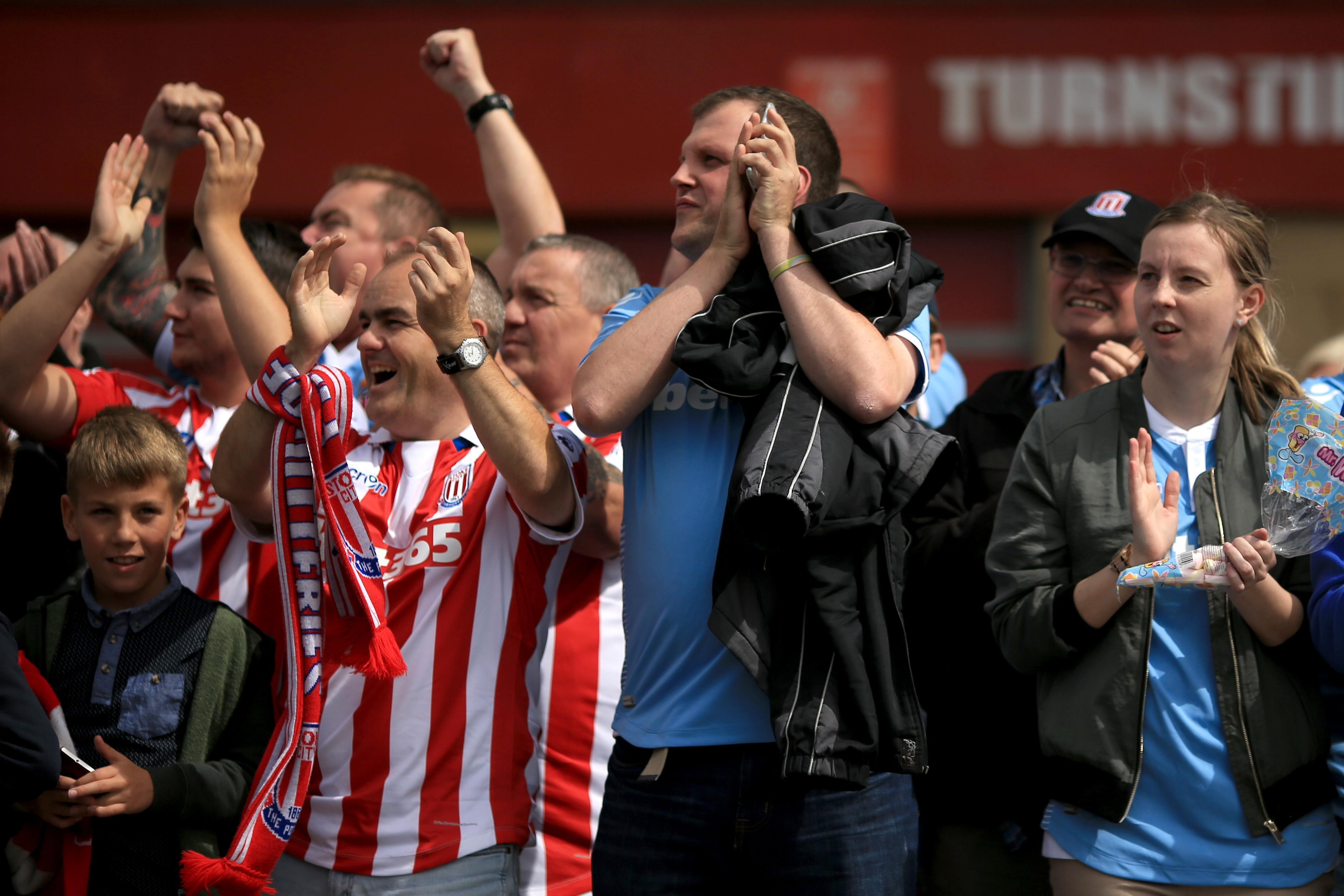 All Stoke City supporters are asking for is just a couple of goals. 
It seems to be a yearly request from the supporters. While Stoke City's mettle and determination has been admired and appreciated during their Premier League run the club still struggles to find the back of the net. Last season, the Potters scored just 41 goals which was fourth lowest in the league.
Big names have come and gone as have promising youngsters none of whom have been able to solve Stoke's attacking woes. In seven full seasons in the Premier League the Potters have scored more than 45 goals just twice (2013-2014 and 2014-2015).
It seems that there has been more of a focus this offseason on the attack. Xherdan Shaqiri getting the goal in their first match against Middlesbrough should provide Potter supporters some hope. But the fear is that it might be too little, too late and that the vaunted Stoke defense may be aging at the wrong time.
So let's take a look at the three hopes and one fear of Stoke City F.C.
Hope #1: That Xherdan Shaqiri can live up to his salary.
Last season, Shaqiri made one of the big surprise moves leaving Inter Milan for Stoke. But despite coming into the club with high expectations and a high salary Shaqiri underperformed and the Potters finished in ninth place.
The good news for Potters fans this season is that Shaqiri has already scored half as many goals in three matches as he did last season. All joking aside, Mark Hughes' side need the Swiss international to help set up scoring opportunities. Shaqiri will never factor into any Golden Boot conversations but he is very good at delivering quality chances into strikers.
Looking at his best work with Bayern Munich Shaqiri showed that he has the ability to free up strikers angling his passes into open space for attackers in ways that give them the advantage over their  defenders. Stoke might not have a Claudio Pizarro or a Mario Mandzukic, but they do have Wilfried Bony and Mame Diouf two very capable strikers.
What will be interesting to see is how Joe Allen can help Shaqiri realize his potential. With a true defensive midfielder on their roster Shaqiri can move more into a center-mid position and not have to worry as much about his defensive responsibilities.
Hope #2: That their back four can avoid father time for one more season.
During the entirety of their Premier League run Stoke City have been known for one thing: their defending. Sure, Stoke does not score that many goals but the club has also been just as consistent in their ability to prevent. Although their tactics aren't always the cleanest, they get the job done and almost keep the club well beyond the relegation zone.
The problem though is that Stoke really have not done much to replenish their defensive corps. It is a side that is getting older and unfortunately slowing down a bit. In their 1-0 loss to Everton last week Stoke started Phil Bardsley (31), Geoff Cameron (32), Ryan Shawcross (28), and Erik Peters (28).
With 40 year old Shay Given minding the posts while Jack Butland is off getting surgery it is clear that the Potters will be relying quite heavily on their veteran defenders this season to keep them in matches.
One young player that may break through into the starting eleven is Marc Muniesa. The 24 year old former Barcelona B player made 15 appearances for Stoke last season and performed quite admirably during the start of the season. He did suffer a hamstring injury in February which limited his time late in the campaign. However, he appears to be fully healthy.
Hope #3: That Wilfried Bony can provide the scoring spark.
Hooray Wilfried Bony has left Manchester City (for the season). Now comes the hard part. After spending the past two seasons riding the bench for City, the Ivorian international is being given the chance to show that he still can live up to the hype that he built during his time with Swansea City.
Stoke might not seem like the ideal destination for Bony but there are some reasons to be hopeful. First, like Stoke, Bony plays a very physical style and has little issue getting into it with opponents. Given that he is a strong, tall attacker he was also likely benefit from crosses laid in by Shaqiri and Ryan Shawcross.
He doesn't have the best first touch. However, he can hit shots with tremendous power and pace which are skills that Stoke forwards very rarely have.
Whether or not he can build a relationship with Mame Diouf is an entirely different matter. Diouf is much faster but he doesn't really like to wait for a holding forward like Bony. He seems to be at his best when left to improvise and build attacking chances when assessing opponent's weaknesses on the fly.
If Hughes can somehow find a way to blend their two different styles than Stoke may have enough attacking ammo to make a run at the top six.
The big fear: That this might be the year that they are relegated.
For years Stoke have relied on their tireless work ethic and dogged persistence on defense to keep them afloat in the Premier League. But after years of failing to figure out an attacking system that works it appears that time might be running out for The Potters.
Not addressing their depth issues in defense may be the final nail in Mark Hughes' tenure with the club and edge them closer towards relegation.
Now this is certainly the worst case scenario for the club. In all likelihood their veteran corps will pull together another strong run in the winter months to keep their heads from swimming too close to the bottom. Much of it will depend upon the health of Butland, who is expected to miss the next few weeks while continuing to rehab his injured ankle. Given might not be a bad replacement in the interim but is certainly not the solution for an entire campaign.
Although Stoke will likely finish near tenth place this season the club will have to start looking at their options for some of their older players. While it might not be an emergency situation it is something that they will have to look into during the January transfer window.
This article originally appeared on