Stoke City's Ryan Sweeney: worth every penny?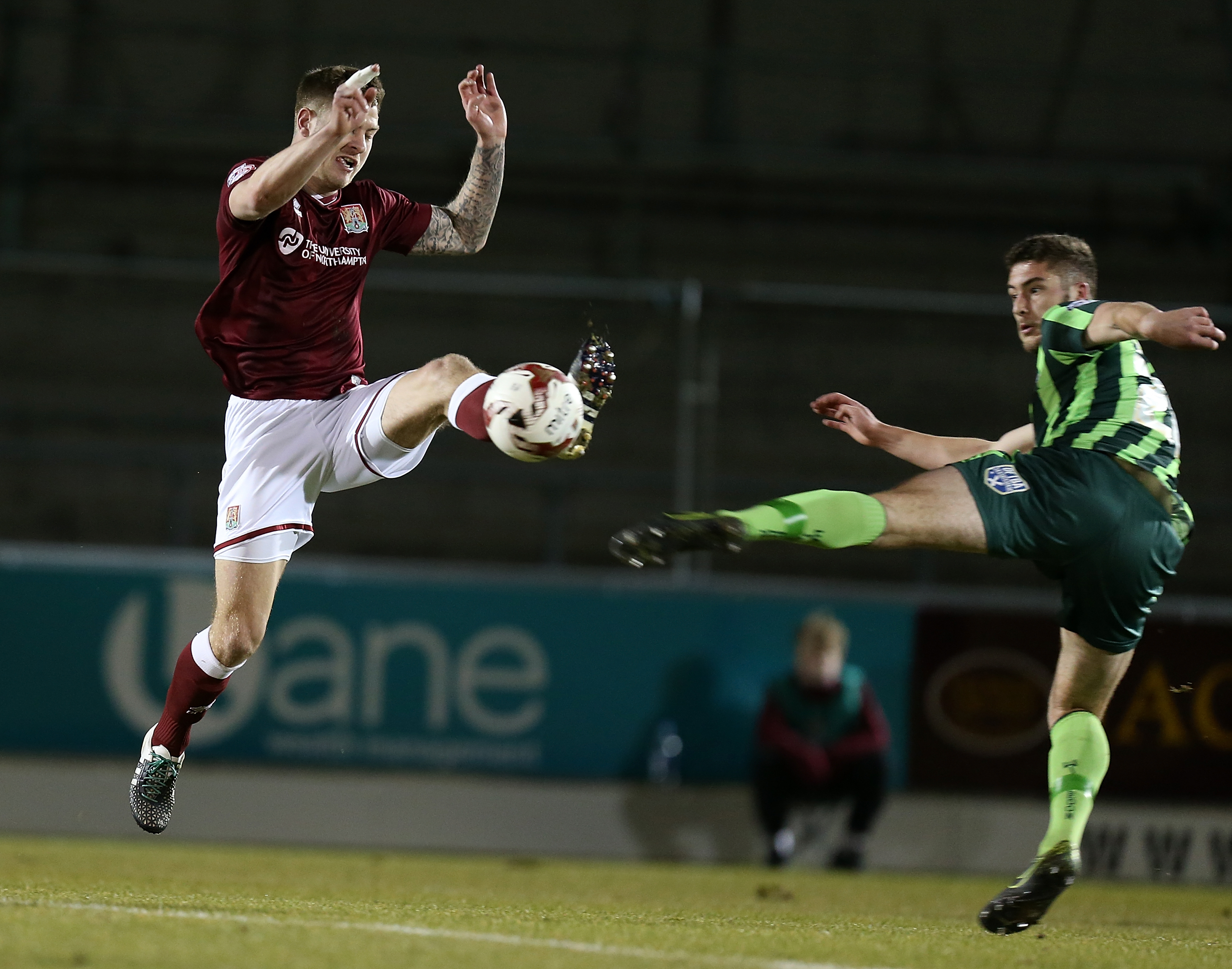 Ryan Sweeney is valued at £250,000 according to Stoke City. The 19-year-old started at AFC Wimbledon in 2005, at the tender age of eight. The Dons were still battling their way to the Football League…for a further five years.
Jump in a DeLorean, and hit 88 miles an hour until you reach 11 April, 2015. AFC Wimbledon are now in League Two, following a meteoric rise from the bottom of the football pyramid.
A fresh, raw talent in Ryan Sweeney has just made his full senior debut having signed a professional contract just two months before. A goalless draw at home with Oxford United was met by Sweeney with a Man of the Match performance. Not a bad way to start your career, Ryan.
The youngster began the 2015/16 campaign in the under-21 side. An injury in mid February to another squad member gave Sweeney the chance to impress once more. I was actually able to attend his first game back in the fold. A home tie against Luton Town brought a convincing 4-1 victory for The Dons.
It wasn't only the score line that stood out. I witnessed a young man – an 18-year-old – holding his own against seasoned professionals. He showed no fear, and battled hard for everything.
Showing a real drive and passion to win at such a young age bodes well for his and Stoke City's future. He showed composure when teammates had a go, and wasn't afraid to speak his mind. A solid, model young professional.
Sweeney showed his aerial ability by meeting a corner and directing a headed effort on goal. His claim of a goal was unfortunately robbed by a deflection which took the ball into the net.
Sweeney headed for cult status?
After only a few appearances, a "he's one of our own" chant was ringing around Kingsmeadow. Sweeney seemed to be verging on hero status already.
It didn't take long for the sharks to circle. West Ham and Tottenham's interest was snubbed by the Wimbledon board as they offered the promising youngster a new deal.
Sweeney signed the new contract, but couldn't fend off Premier League interest for long. The Potters bid of £250,000 was enough to tempt the Kingston-upon-Thames native's services.
On August 5, Sweeney completed his move to the bet365 Stadium.
If he had have been the product of an academy in a higher division, then his price tag could have easily quadrupled.
Sweeney's ability, physique and playing style reminds me of Newcastle United's Jamaal Lascelles. The only difference being that Lascelles was nurtured at Nottingham Forest, thus being the likely reason for attracting a higher fee.
Sweeney's career is very much in its infancy. He is however professional, committed and has the attitude, undoubted ability and potential to go very far in the game.
Is Ryan Sweeney worth £250,000? Every penny. If not more. You heard it here first.
This article originally appeared on