Standing by his family and a game "harder than anything else I've done in life"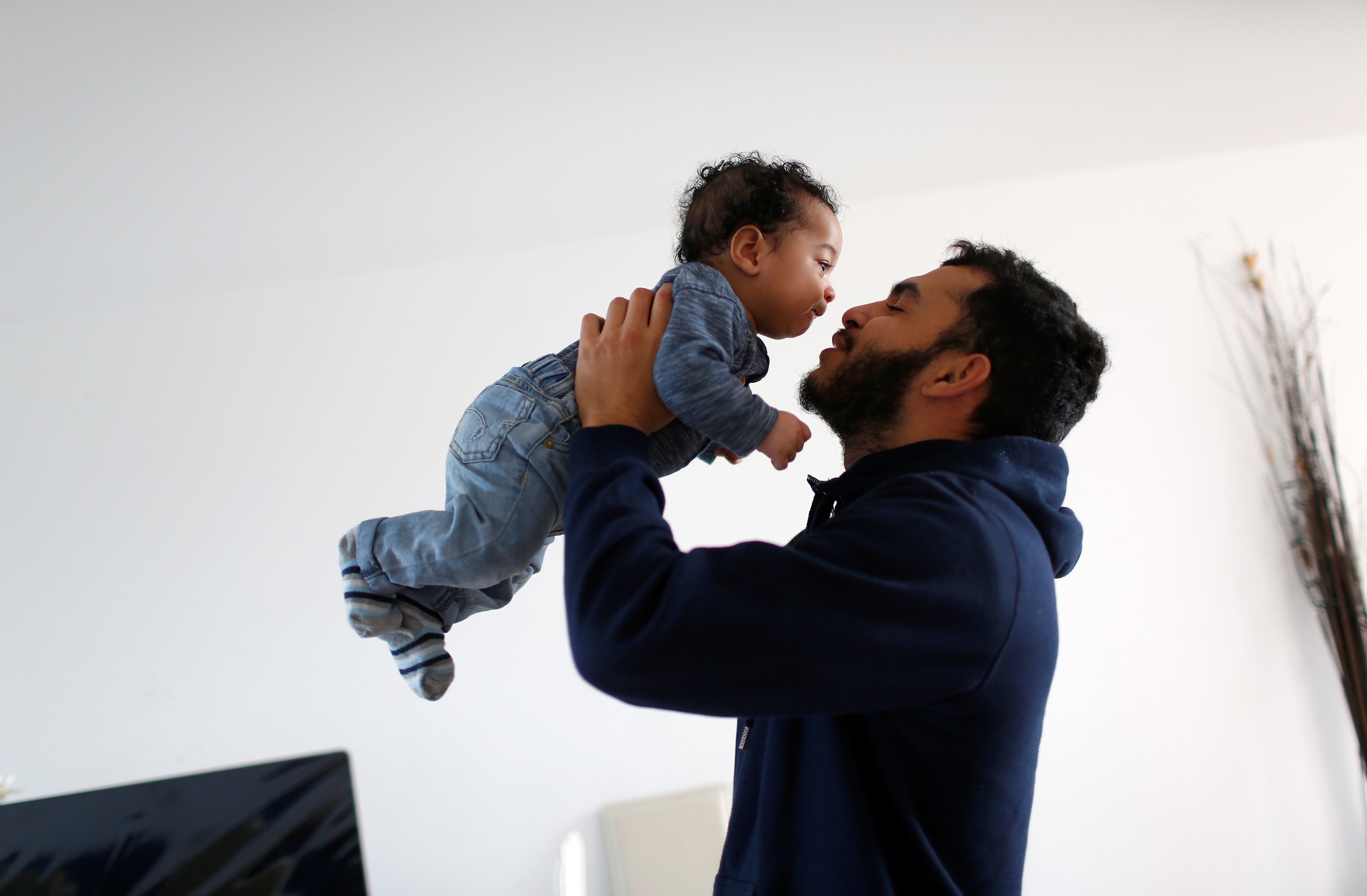 Benn Jackson has learned the hard way that talent counts for little in pursuit of a sporting dream.
Making it as a professional footballer has nothing to do with being Man of the Match every week. "As a kid I thought it was too easy. I was in winning teams all the time and thought that would be enough. But it's harder than anything else I've done in life."
England's national sport dazzles millions of disadvantaged kids growing up in the inner cities, who believe they can escape the grime or the crime and become fabulously rich. Benn, 20, from Peckham, has dodged gangs and feared for his life. He has also been forced to grow up quickly. He now sees the world through older eyes but refuses to give up on his ambition to play football.
Benn's talent was spotted at an early age but the difficulties of growing up in a family struggling to make ends meet while living in a rough neighborhood are what initially shaped his future. "When I was six my mum would pay £6 a day for me to go to holiday soccer schools run by Millwall FC. The coaches approached her and said I could go places." Wonderful encouragement for the young player, but "with two older brothers and a sister, mum couldn't take me training and dad worked in a bakery and was often out all night. My first chance faded quickly."
"Living in Peckham also had dangers," Benn says. "There was a big gang culture, with a rivalry against another group of boys from Brixton. When I was 14, there was an incident and the other gang were out looking for revenge." He continues, "I was nothing to do with it and on my way home from the youth club when 15 to 20 of them surrounded me. I had no option but to run for my life. Drug crime and stabbings were common in our area."
"I have always been small—I am still only 5 foot 7," Benn says. "Luckily I had speed. As a kid I was into all sports, cricket, rugby athletics. At 12 I clocked 12.2 seconds for the 100 meters and this helped me get away from the gangs and it helped me on the pitch."
A Chelsea supporter, Benn's big hero was pint-sized Italian striker Gianfranco Zola, who lit up the Premier League with his wizardry on the ball.
Despite his skill and determination, anger issues–exaggerated by undiagnosed dyslexia–vexed Benn's teenage years. "At secondary school if a teacher told me off, I would get physical, bite them, throw my shoes at them. I just couldn't take criticism." And his temper was no better on the pitch, "If I lost at football I would flip out. If someone criticized me I would throw my boots at them. If Chelsea lost I would cry."
But his football performances earned him a call up to the South London district team. After a brief stint at the David Beckham Academy before they closed in 2010,Benn was signed by Charlton Athletic, where he played against boys who are now huge names in football like Jack Wilshere of Arsenal. After Charlton, Bennsigned as a first year professional with Watford. "This felt like the dream." The pay was great, plus he paid no rent and food was taken care of. Benn's only expense was his lifestyle.
It was during this time when Benn met Elise, who is now his partner and mother to his two kids. "I was living in Watford and was seeing her back in London all the time. Then she got pregnant, accidentally."
"My time at Watford lasted nine months until she went into labor. I asked the club if they could accommodate us with my son Jayden but I wasn't famous and they didn't have to do anything. It would have been a big risk for them."
"I had vowed to stand by her and my child, so gave up my chance with Watford and moved back to live with Elise, her mother and my son in East London." It was a very difficult transition. "I was depressed. I went to a doctor about it but refused to take any medication for it. No chance." Benn signed on for social security.
"Eventually I got a job in Toys R Us on minimum wage of £6.19 an hour as a customer assistant. I'd gone from the high life to a low life in less than a year."
"And my dad hit rock bottom then." Benn's father had often struggled, and things were at their worst as Benn was struggling himself. His Dad had money troubles, committed a crime and went to prison. "He served 18 months in prison just as I was becoming a dad myself. As a kid, I hardly saw him and then I never got to see him at all."
Despite everything that was going on, Benn's interest in football never waned. His skill on the ball finally got him a break with the "Soccer Shop Window" organization, founded by former footballer Konye Amaechi. "They read my profile and saw promise. You pay to go at first but that's just to test your commitment."
"Konye the trainer had vowed to break me and show me what it really takes to be a footballer. One day he took me to Finsbury Park in North London. "We stood at the bottom of a hill, I could only see halfway up. He said: 'You are going to run up that hill, then I am going to drag you back down.'
"I had to go back up with a ball at my feet. I had to do press ups, sit ups, all sorts of exercises. It was sunny when we started and pitch dark when we finished. I was physically sick and could not sit down on the Tube home because my legs were jelly."
Benn stuck with it and supplements the £275 he brings home from working in a supermarket by being paid to play. He gets about £70 per week total from playing for two teams: Ryman League Waltham Abbey – three divisions below England's Football League – and Doğan Türk Birliği in the Turkish League.
He is back in Peckham again, living in a cramped one-bedroom flat, but much wiser.
"Once upon a time I thought football was too easy. When you know how to kick a ball I thought it was simple. I fell out of love with it because [I was] trying to get somewhere and it wasn't happening."
"I've learned that football is a job and not to be enjoyed, but that money I earn from playing is so precious – especially with two kids."