Sporting Kansas City smartly reject bid for Dom Dwyer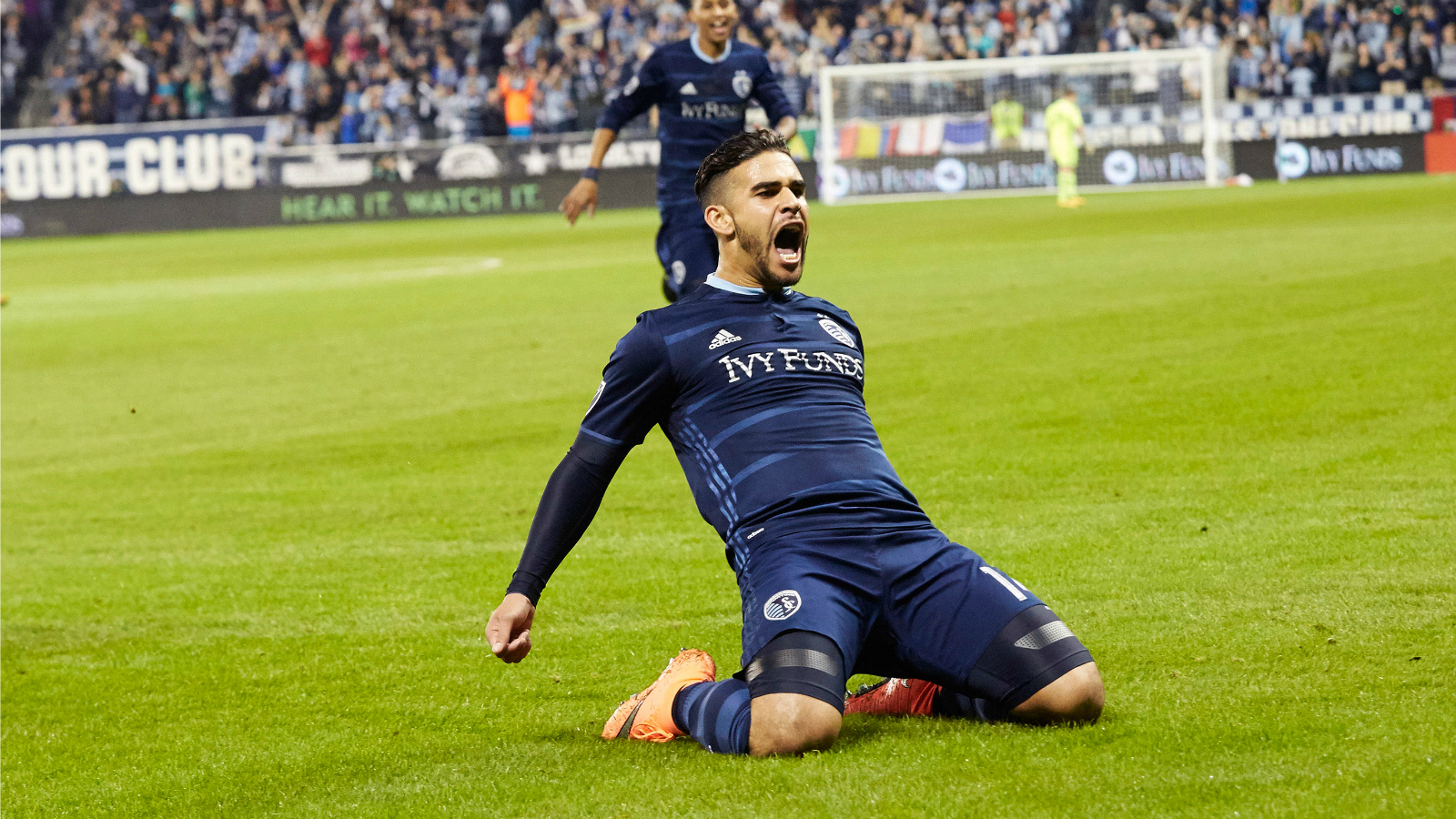 Sporting Kansas City are not going to let Dom Dwyer go to Olympiakos. Or at least they're not going to let him go for $3 million.
Manager Peter Vermes confirmed on Monday that the club rejected the reported Olympiakos bid because it didn't work for Sporting or Dwyer.
"There's a lot of different moving parts in these deals — both for the club and the player," Vermes said. "Everybody has to be comfortable with that. I would say right now, we're not [comfortable] — neither of us are.
"So it's simple: Based on what the structure and situation is, we're not considering it at the moment."
It's not surprising at all that Dwyer is staying put.
To begin with, Dwyer is recently married and his wife, Sydney Leroux, is expecting a child. They live together in Kansas City, where Leroux plays for NWSL club FC Kansas City, so there is a lot tying Dwyer to the city. Olympiakos is a fine club, but it's not a mega club and not in a huge league.
Sporting are also an MLS Cup contender and teams with such high expectations don't usually sell their star strikers midseason. Especially not for only $3 million. There is a price for every player, but $3 million isn't that price for Sporting and Dwyer, and especially not midseason.
Clubs from mid-tier European leagues are showing more interest in MLS players, hoping to find bargains in the league. It appears as if Olympiakos were hoping they could do that with Dwyer. But it's not a deal that makes much sense for Sporting or Dwyer so it makes perfect sense that they said no.
MORE FROM FOX SOCCER