Southampton: When will Claude Puel realize Charlie Austin must start?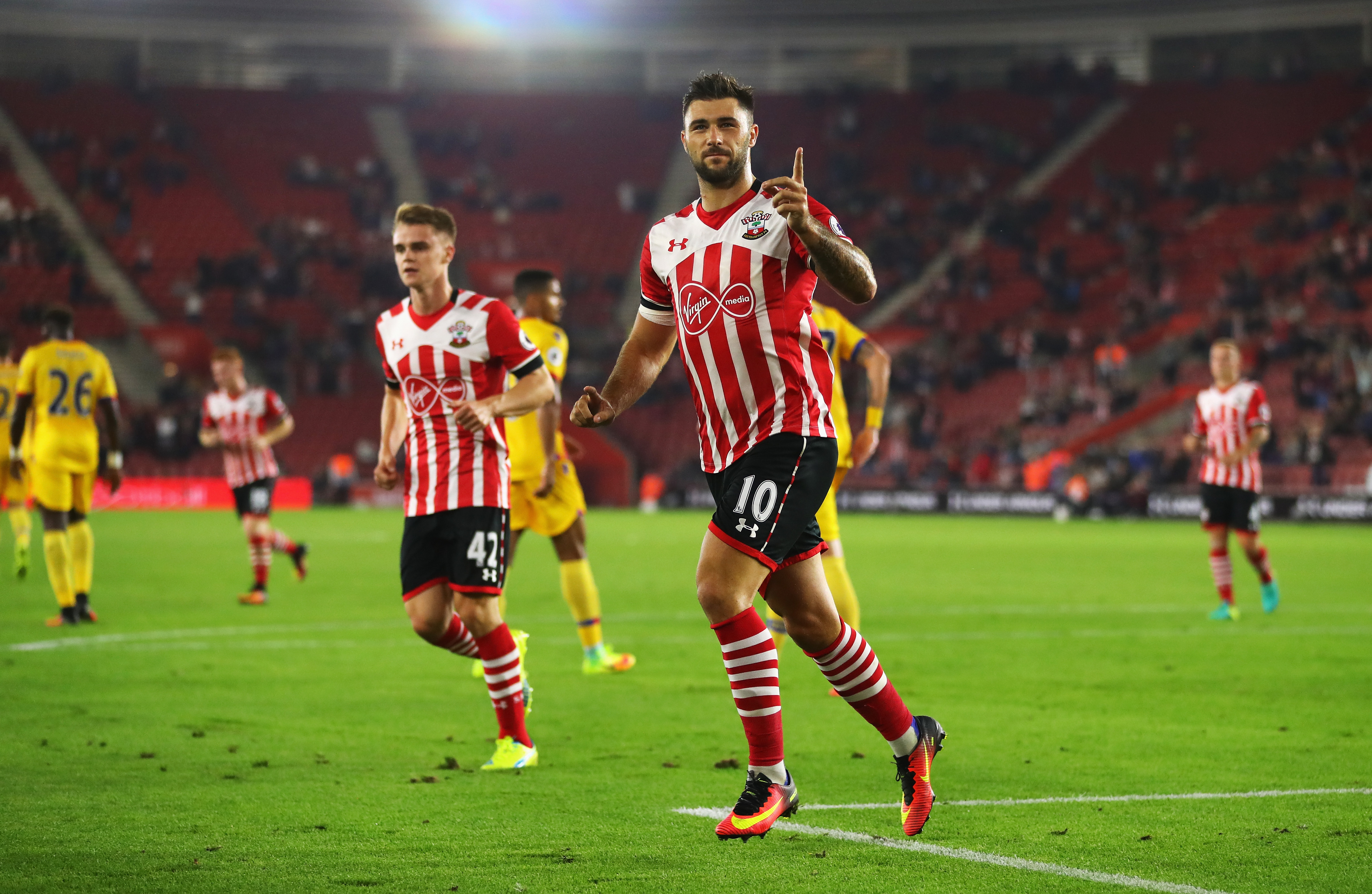 Southampton are looking for more of a goal threat after five Premier League games and the solution is already sitting on the substitutes bench. Step forward, Charlie Austin.
Claude Puel has had an unconvincing start to life at Southampton. Although, the season was always setting up to be a tough one after the departure of Ronald Koeman. Goals in particular have been hard to come by, but the solution to that problem is pretty straight forward. In the short term, anyway.
Charlie Austin has been restricted to appearances from the bench so far in the Premier League. Shane Long has been the man preferred in attack, but the Irishman has so far fired blanks for the Saints.
Long always gives you 100 percent and continues to be a nuisance to opposition defenses. But the 29-year-old lacks that killer instinct in front of goal. Long has missed a hatful of chances already this season, but still Austin sits on the Southampton bench.
Want your voice heard? Join the We Are Hooligans team!
No In-Editor Preview for 120 Sports Videos
Video Details
ID: 202722270
Source: 120 Sports
Even Nathan Redmond has been used as an experimental striker, but that hasn't really worked out. Redmond moved to St. Mary's in the summer from Norwich City for a reported £11 million. However, Redmond is a winger. He isn't a striker.
More from We Are Hooligans
The experiment is going nowhere at this point. It's time to completely give up on Redmond as a striker and return him to the wing full time. It's also time to give up on Long. Not forever, just for now whilst he recaptures his form.
Charlie Austin is in form right now. Why doesn't Puel start him more? Austin received his only start in the Premier League this season against Sunderland. He then started against Sparta Prague in the Europa League and went on to score two goals in the game. That was Puel's first hint.
But Austin was back on the bench for the Southampton's next game against Swansea City. The striker came on in the 54th minute and scored the winning goal ten minutes later. Hint number two.
Austin must start every game from now on. The 27-year-old did start the next game, in the EFL Cup against Crystal Palace. But he must now retain his place in the Premier League. Long is not in form right now and Austin is. It's that simple. It really is.
The two can even play together. Maybe some of Austin's goals can rub off on Long and get him going as well. Austin has two goals in his last three games. He's in good form. It's about time Puel realized he's the number one striker until that changes.
This article originally appeared on