Southampton vs. West Ham: 4 Key Matchups for Sunday's Action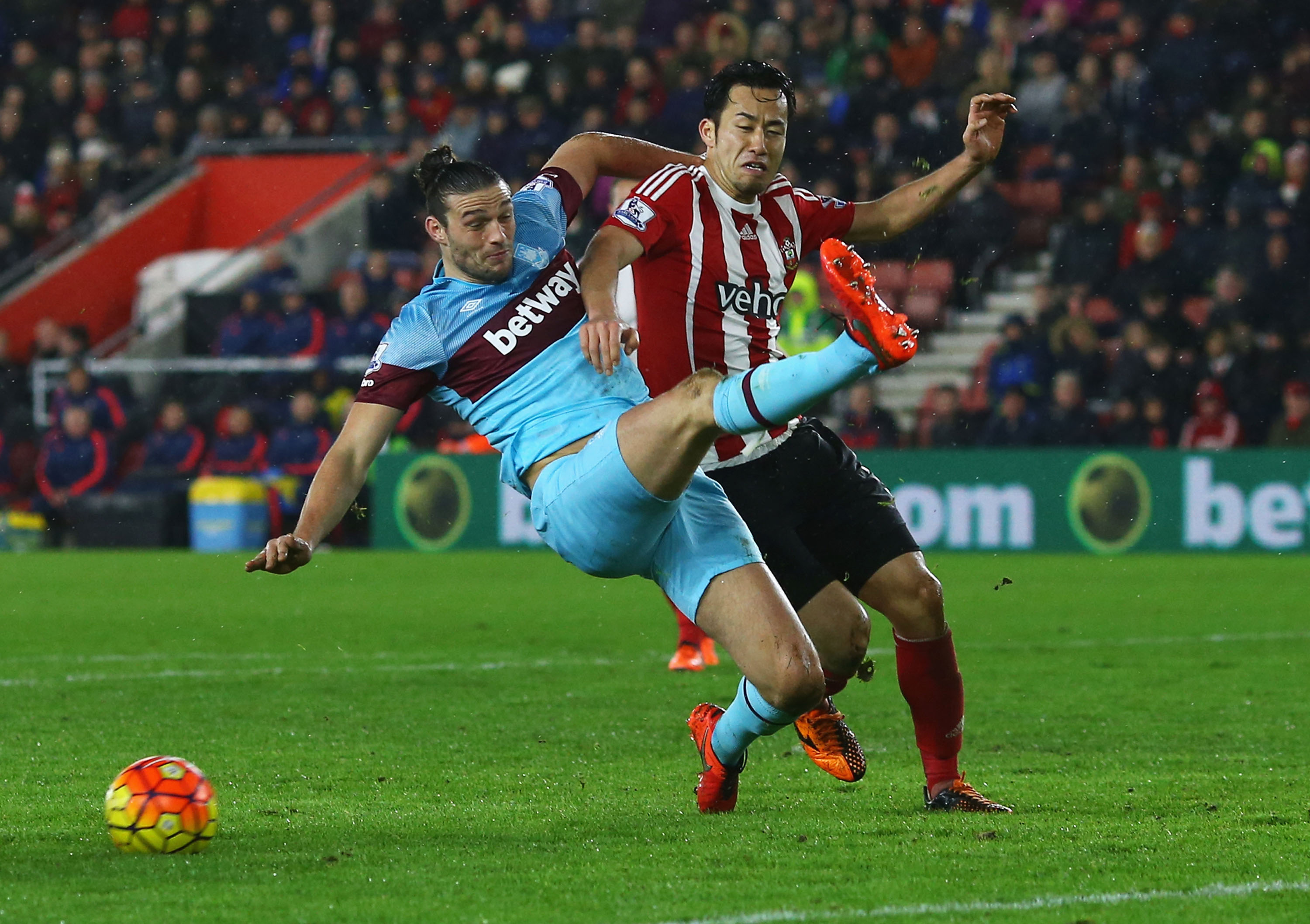 Southampton roll into London Stadium riding on three straight victories and three straight clean-sheets. Facing West Ham, Saints will hope to make it four.
Claude Puel's men have reason to be all smiles coming into London Sunday. With three straight wins, the Saints have finally found their form in their own youth-driven way, and will look to take three vital points off a West Ham squad that has definitely seen better days.
With Southampton rolling and West Ham skidding, here's four key matchups that will determine the course of Sunday's action
4. Southampton's (anaemic) attack vs. West Ham's (leaky) defence
The Saints have not been the greatest on offence thus far. Barring Charlie Austin's 4 goals in 3 matches, the team hadn't scored more than one in a game all season. Of particular agony is Shane Long, who seems to consistently do everything right except hit the back of the net. Lately, though, they seem to be getting it all right, except for the finish.
For West Ham, it's going to be a tough one. Their defence has looked shoddy at the best of times, conceding four to normal-midtable sides West Brom and Watford in successive games. If they're going to have any chance, the Hammers defence needs to find itself or risk getting cut open by a Saints attack that's hungry for more goals.
3. Claude Puel vs. Slaven Bilic
Call it a tale of two managers. But for the grace of this week's form, Claude Puel could find himself where West Ham boss Slaven Bilic now sits. The doldrums of relegation zone, and the uncertainty of being on the hot seat in an apparent sophomore slump in the Premier League, are Bilic's current fate.
Puel, meanwhile, has silenced all doubts in the past few weeks with three straight convincing wins using starters, depth and youth alike. Sitting on 5 points, the Saints are in 14th in the League; safe, but not where they want to be. The French manager knows this, and knows another 3 points will cement his claim to having gotten Southampton up to form at long last. A disappointing result, by contrast, will open further questions as to his fitness for the English game.
Bilic is fighting for survival. Puel is fighting to win, and keep, the fans' affection. Both powerful motivating factors, we can expect the clubs' respective managers to give this one all they've got.
2. Ryan Bertrand vs. Dimitri Payet
On his day Payet is one of the most dangerous forwards in the League. A free-kick specialist, he saved West Ham's cup run against League 2 Accrington Stanley this week with a last-minute goal. In League play, he has four assists but has not netted yet himself. Either way the 29 year old Frenchman is a linchpin of the West Ham attack and figures to be a key thorn in Southampton sides.
Against this threat will likely be Ryan Bertrand, returned a few weeks ago from injury and in prime form in that time. The swashbuckling English defender, together with Jose Fonte and defensive mid Oriol Romeu, will need to seal off and shut down Payet if the Saints are to come out of London Stadium with points.
For my money, I think Bertrand is up to it. With the rest of West Ham's offence lagging it's set to be the Dimitri Payet Show, and the four in the back should have no problem pocketing him.
1. West Ham vs. West Ham Supporters
From a neutral, football-supporting point of view, it's sad but it has to be said. The London Stadium move has blown up spectacularly in West Ham's face. From crowd control issues to season-ticket holders allegedly evicted for standing up to complaints about the lack of atmosphere, Hammers far and wide agree that this is no Upton Park.
Of course, within any fanbase there will always be grumbling and a bit of dissent. This however is different. What goes on in London is a battle between fans and owners over the soul of a club, and that is something that cannot be overlooked or tamped down with a few motivational talks.
For Southampton, the home crowd's heart not being in it can only be a good thing: it was once said Upton Park was good for 10 points a season.
For English football itself, the jury is still out.
Either way, Southampton will seek to take advantage of the chaos, and hope to continue their recent winning ways in London.
More from Saints Marching
This article originally appeared on