Sigi Schmid never got enough credit for turning the Sounders into an MLS powerhouse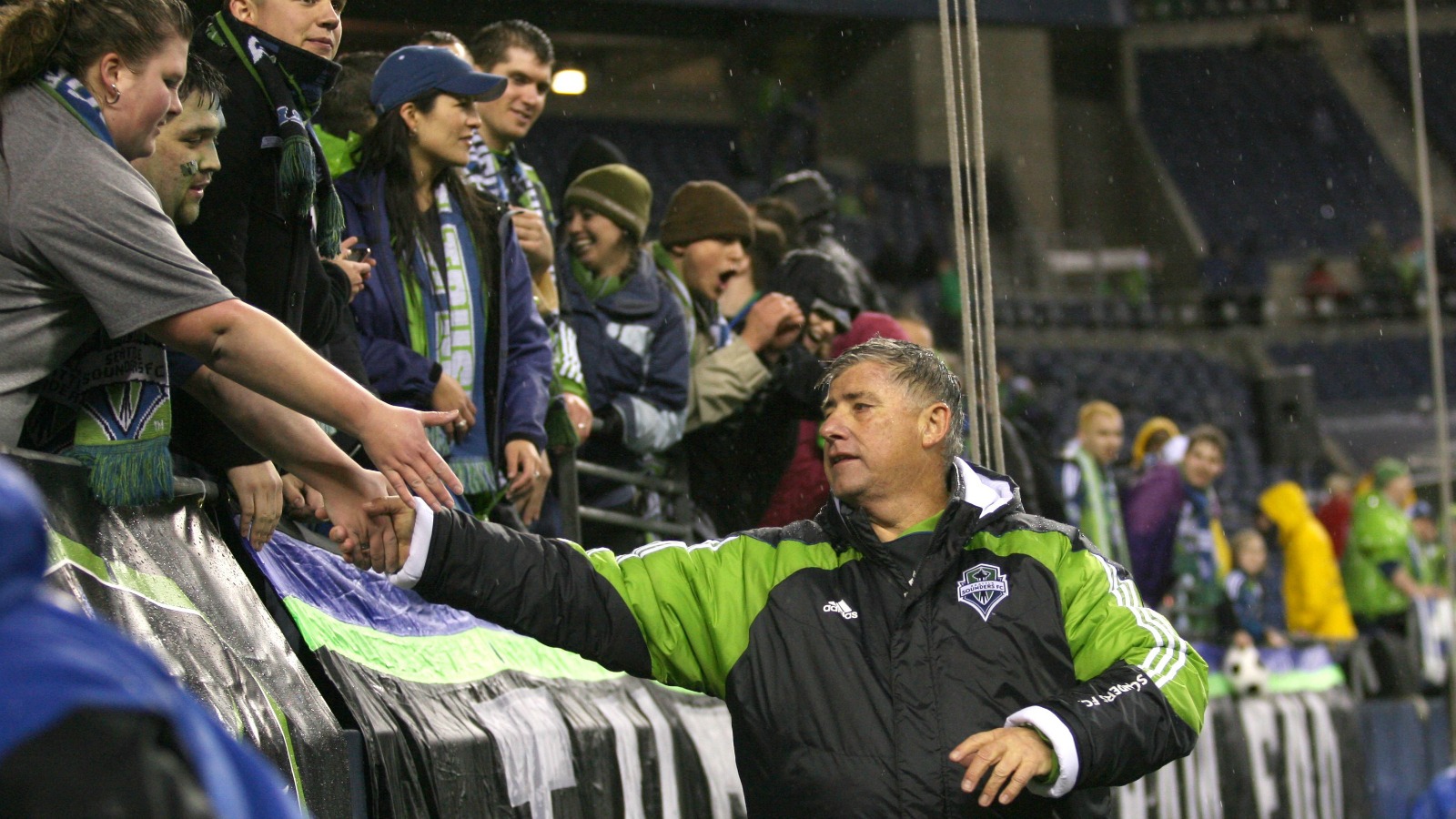 For the first time ever, the Seattle Sounders will be managed by someone other than Sigi Schmid. The Sounders and Schmid agreed to part ways on Tuesday in a move that was no surprise considering Seattle's place near the bottom of the table, but is still a shock to wildly successful club that was perhaps most defined by their manager.
It's fitting that Schmid's departure isn't so clear cut —€" simply a matter of good or bad — and is instead clouded in conflicting feelings. That just about sums up his entire tenure in Seattle as he built one of league's best teams, something that he never quite got the credit for, but also failed to win an MLS Cup, which people constantly held over him and blamed him for.
With the Sounders now undoubtedly one of league's premier teams, it's easy to forget that the club played its first MLS match less than eight years ago. They hired Schmid, who had won trophies at UCLA, the LA Galaxy and Columbus Crew and many questioned why he would leave a good situation in Ohio for an expansion team. To build a good MLS club was supposed to take several years. Schmid was, in the eyes of many around the league, above a project like that.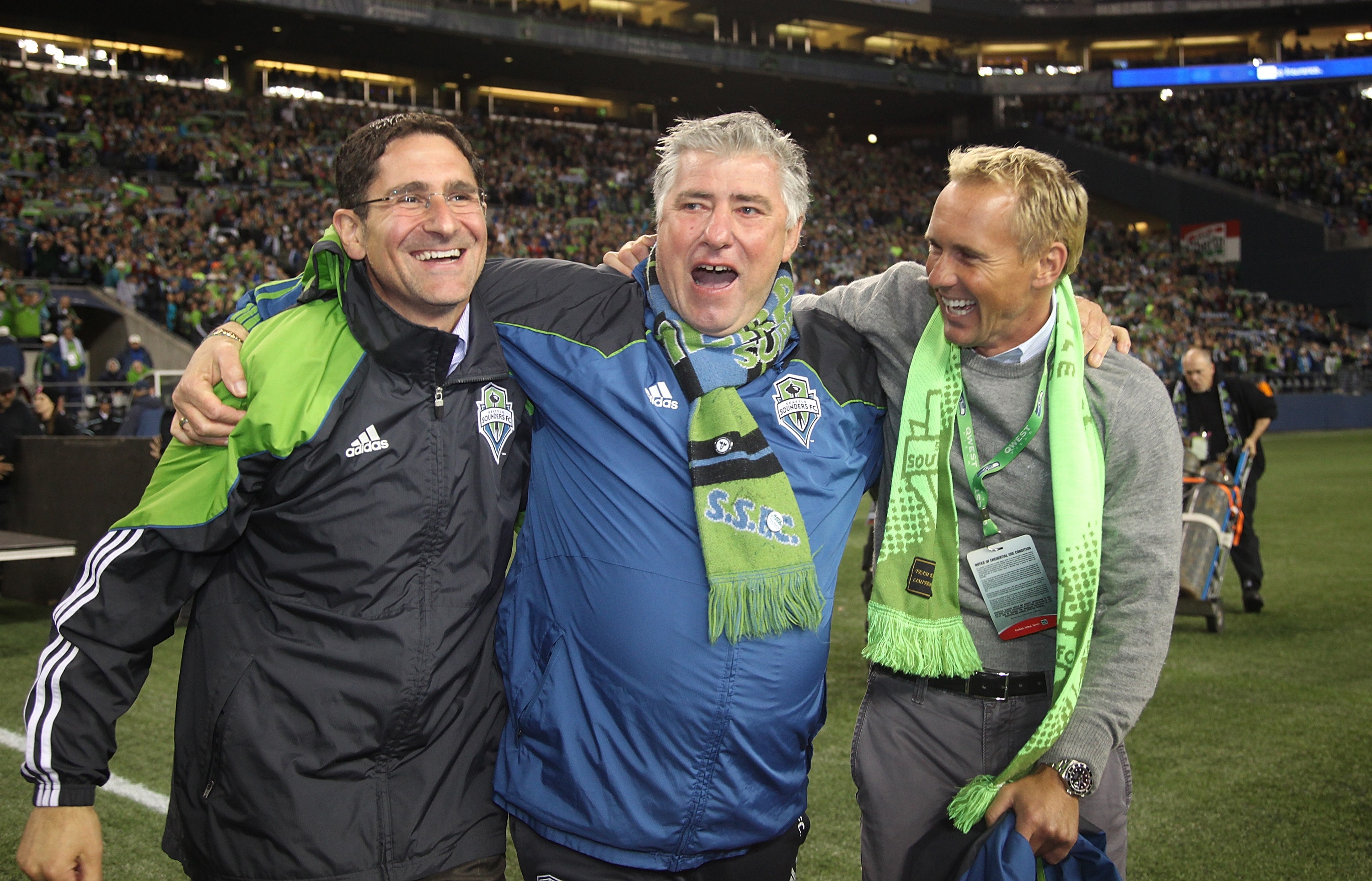 What Schmid, along with general manager Adrian Hanauer did, was completely change the way people viewed MLS expansion clubs and, really, how they viewed MLS clubs altogether. People packed CenturyLink Field, drawing bigger crowds than any MLS team had ever seen and providing an unmatched atmosphere. The Sounders had penetrated the Seattle market immediately and became an integral part of the community. And they did it in part because the Sounders won right from the start, and they did it with Schmid as the face of the club.
Seattle won the U.S. Open Cup in their first three seasons and made the playoffs each year. By their fourth year, they had broken through in the CONCACAF Champions League, beating Tigres over two legs and making the semifinals. Then in 2014, they captured the Supporters' Shield.
The only reason the Sounders weren't the league's biggest club was the LA Galaxy. But after the Galaxy, who had more than a decade head start on Seattle, the Sounders were MLS's most successful club on the field and what they had done off of it was completely unmatched. All this for a team that wasn't even part of the league in 2008.
Stars came and went in Seattle's first seven years. Fredy Montero was incredible, but he left for Sporting CP in Portugal. Freddie Ljungberg had a nice stretch and DeAndre Yedlin was the local kid-come-good, but both moved on. By the time Clint Dempsey and Obafemi Martins came on board, making for arguably the league's best strike partnership, the Sounders were already an established beheamoth in Seattle and around MLS. And the Sounders were Schmid, the MLS legend who had done the unthinkable in building the Sounders so quickly — he had not just turned them into a winner from the start, but kept them at the top. He was their fearless leader.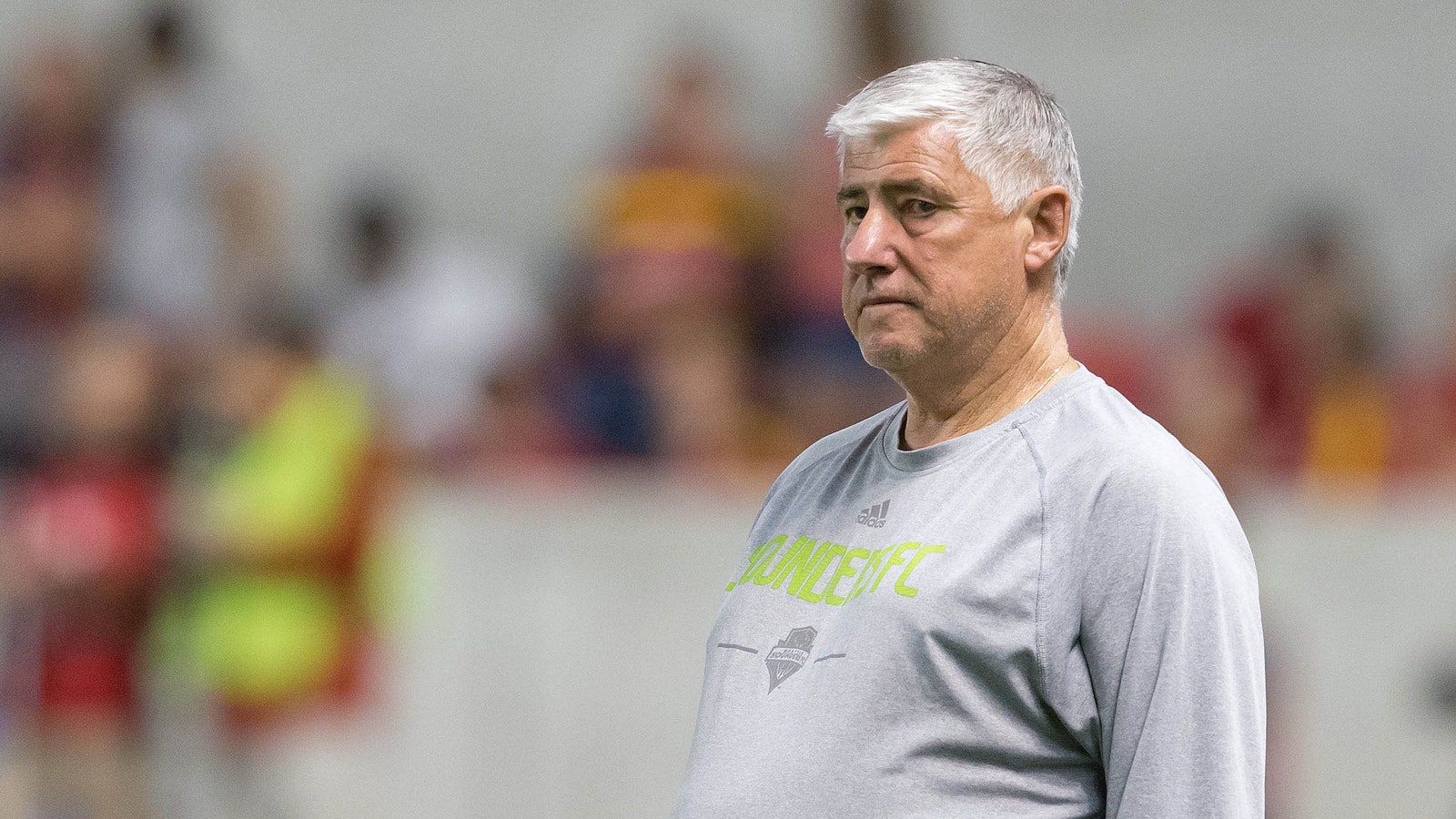 And yet, Schmid wasn't without his detractors. Whether it was starting Shalrie Joseph at striker when the Sounders needed to stage a playoff comeback or his perceived tactical rigidity, Schmid was also blamed for the Seattle's inability to win an MLS Cup. When he blamed referees or misfortune for painful losses, it was the culture he had created in the team and the victim's mentality that kept them back. For a manager who had done an unquestionably great job, he was a magnet for criticism.
Schmid's brand became the Sounders' brand — great and enviable, but also mocked and questioned. It wasn't fair, but that's how both were perceived and defined by many.
When the Sounders imploded this season, the blame was laid at Schmid's feet. He had worn out his stay, his message was falling on deaf ears or he didn't have the sophistication to get the best out of a roster that wasn't especially straightforward. The months of June and July became week after week of asking, "When will the Sounders get rid of Sigi?" And on Tuesday, they did.
Of course, the criticism of Schmid this season was unfair. He was handed a flawed team that lacked balance and lost Martins weeks before the season started, but with names like Dempsey, Jordan Morris, Osvaldo Alonso and Chad Marshall on the roster, he wasn't going to catch a break.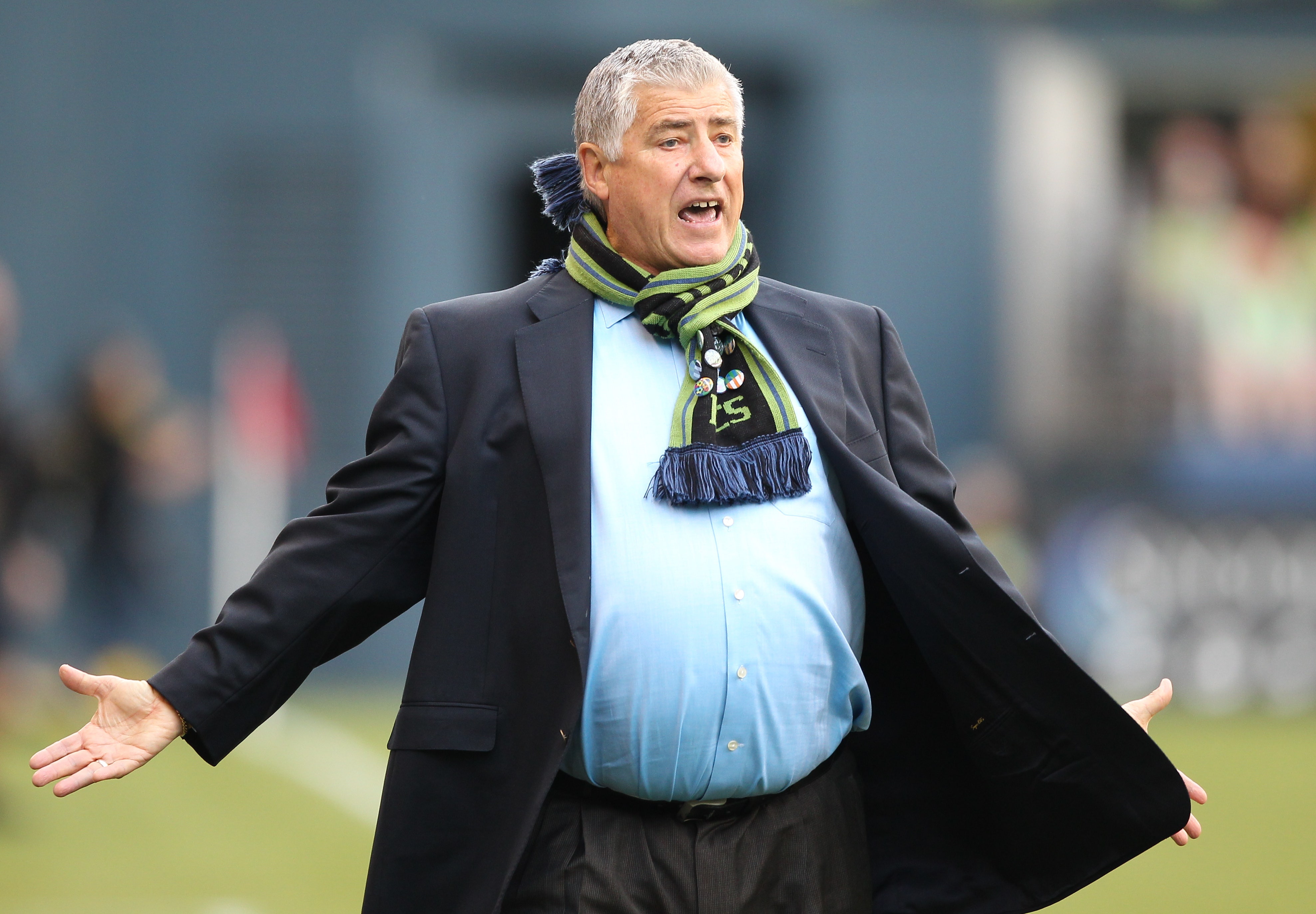 Maybe that most defines Schmid's seven-and-a-half years in Seattle — the man who couldn't catch a break. Had the ball just bounced the Sounders' way once — like Juninho or Edson Buddle's playoff wondergoals just missing or the bar not getting in their way — then they might have an MLS Cup. If they weren't in the same conference as the Galaxy, they almost certainly would have made a final. Maybe if Roman Torres or Alonso doesn't get injured at the wrong part of the season then their trophy case would have that ultimate prize. With that, the talk around Schmid's entire stay in Seattle would be different.
It's insane to let the lack of an MLS Cup hang over Schmid in a league where the champion is decided by the postseason. Schmid won five trophies in seven-plus years with an expansion club and turned them into the league's second-best team. That's unreal and worthy of never-ending praise.
That the bar for Schmid was "MLS Cup or bust" is probably his greatest accomplishment. He built the Sounders so quickly and turned them into such a powerhouse that only the best was acceptable, a standard that has never applied to any expansion team before the Sounders and probably won't to any team ever again. Schmid made the Sounders that unbelievably good.
Even if it was time for him to go —€" and it's easy to argue that it was, despite the roster problems —€" Schmid's accomplishments in the rave green are unmatched in MLS history. The Sounders are who they are,€" one of the league's premier clubs, in large part because of him. But he won't get full credit for that. He never has.
MORE FROM FOX SOCCER: