Sacha Kljestan- I Thought US Call Up Was a Prank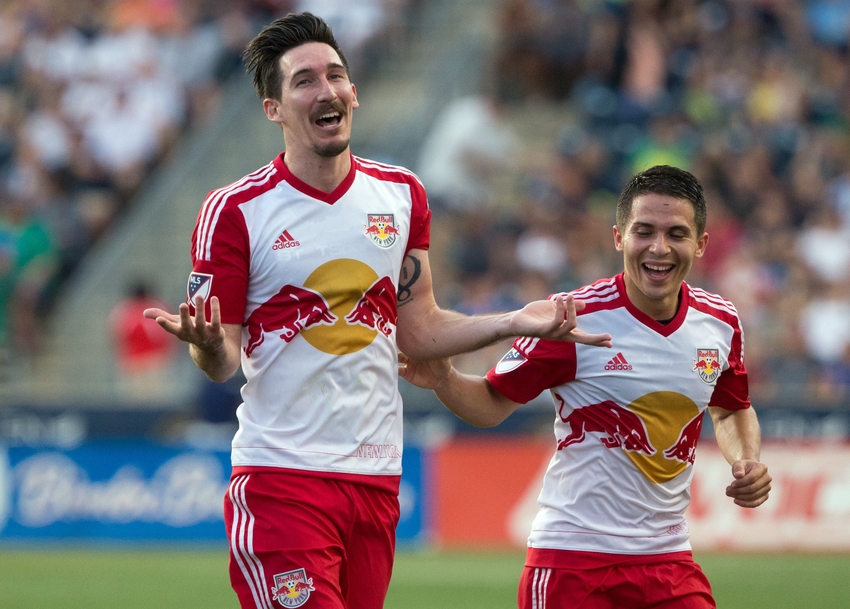 New York Red Bulls midfielder Sacha Kljestan thought US Men's National Team call up was a prank.
New York Red Bulls midfield work horse Sacha Kljestan had played a total of 46 games for the US Men's National Team leading up to this World Cup Qualifying round. Seeing that he had made one appearance for the Red, White, and Blue in the past 3 years, it was understandable that Kljestan didn't think he would get called into the National Team Camp.
But lo and behold, Klinsmann wanted Kljestan to come in as a replacement call up after the announcement that John Brooks wouldn't be joining the team because of back problems. The best part of this, though, is that Kljestan didn't believe he was actually called up.
It was a '949' phone number which is where my brother lives, and close to where I grew up, so I thought it was maybe one of my friends that was having a joke with me, I didn't really want to text back like I was excited, [which] I was, so I just wrote 'Please call me.'
Klinsmann called Kljestan a few minutes later to confirm that Southern California native was actually being called into the National Team camp.
It is a good thing this wasn't actually a prank because the 30-year-old played incredibly against St Vincent and the Grenadines last Friday. He came in as a second half substitute and scored the USA's 5th goal and assisted Christian Pulisic twice as the team dominated the Caribbean side 6-0.
The US Men's National Team will take on Trinidad and Tobago at 8pm EST. A win or a draw tonight will put the US through to the next round.
This article originally appeared on