Rising star in Rio confident of home-pitch advantage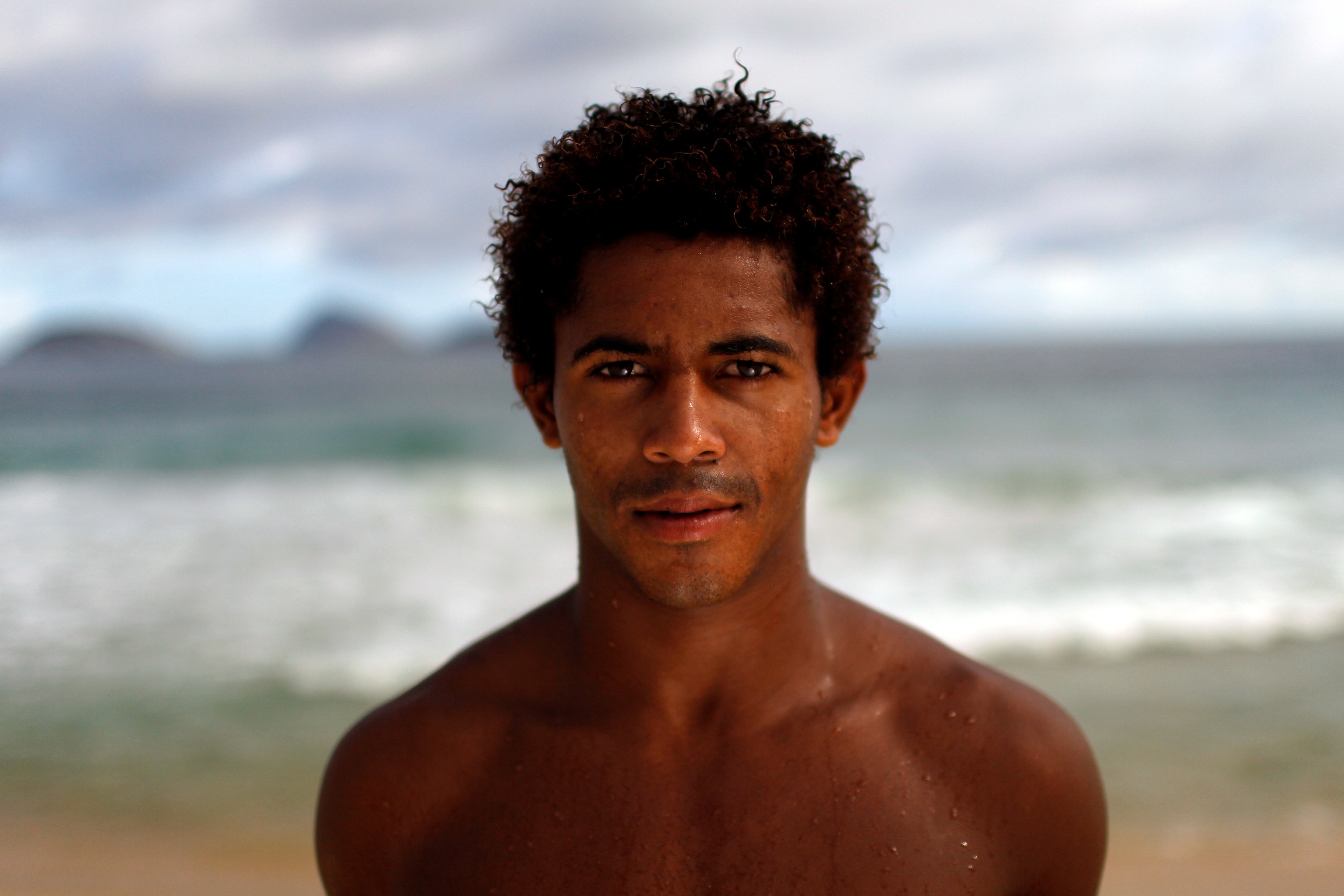 Sergio Leandro de Oliveira is at Flamengo beach. Coming straight from the sandy footvolley pitch with the majestic Sugarloaf Mountain as a backdrop he sits on a tree and buries his feet in the sand.
"Sport is good. It does you good. I like to compete as well."
Sergio will soon play with seven other talented footballers in a street soccer match here in Brazil for Every Street United. He knows it is a big responsibility: "It´s like a World Cup of street soccer." He was selected last February after numerous trials. "It was great. I like to compete," he insists. "And when I told my Dad, he got all emotional."
Sergio says taking part in the project will be good for his career, "It´s like a showcase. The whole world will see my potential."
Sergio seems to know everyone here, near the beach where he grew up. He greets people left and right. He even gets up to help a vendor pin down her beach tent flapping in the wind.
He regularly plays soccer, footvolley and beach soccer. But he knows street soccer is a different game. "It´s quicker and more beautiful because you have to dribble to surprise your opponent. It requires more ability, speed and mobility."
But, confident, he says he likes his own style best: "Strong, technical and skillful, the style that surprises the most. If you have those qualities you can do anything at any time."
Sergio would like the Every Street United match to be played in the Maracanã, the famous Brazilian stadium which will host the final of the 2014 World Cup. If not, on the little square by his house. "Then I´d have more fans," he says with a smile. Although he guesses it will probably be played in Mangueira, a community adjacent to the world famous stadium.
He is not nervous about facing the other seven, "I am from Brazil, five-time World Cup champion. Do you really think I am afraid of those foreigners out there?" Although he does concede that playing against foreigners is a different game. "It´s physically more demanding. They train quite a bit," he says.
Until then, he will be working on his speed and agility, with more contact with the ball itself. He knows that practicing dribbles will also be crucial to beating his opponents.
"But I think I´m the favorite because I´ll be playing at home and it will give me strength," he concludes.
As to who will win the World Cup, Sergio has no doubts either: "Brazil, of course!"