Relax, You're Remembering the Wrong David Luiz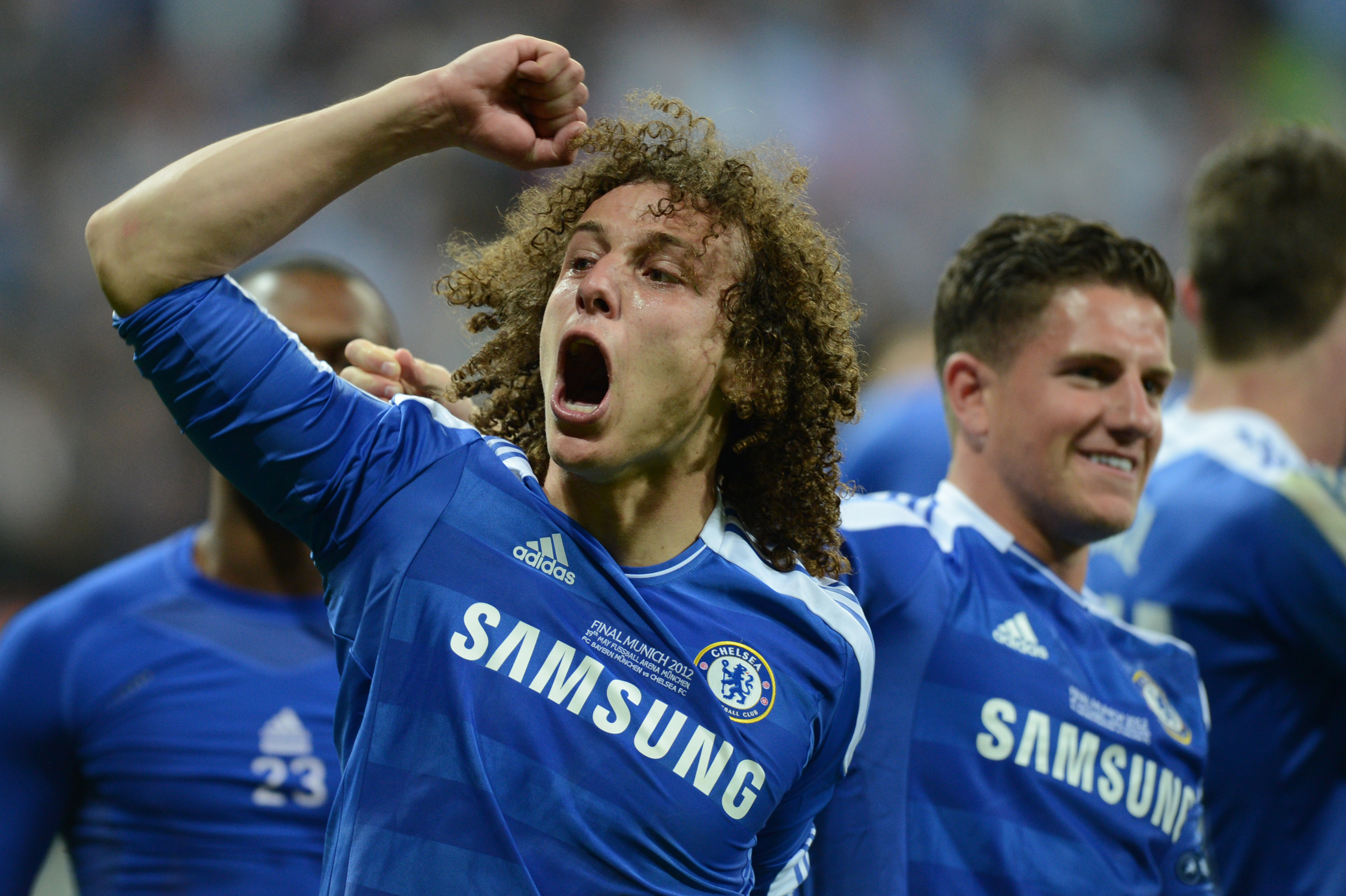 David Luiz certainly was not Chelsea's first choice. In fact, it's safe to say he was not their second, third, or fourth preference. But that doesn't mean he will not add plenty of stability and strength to Chelsea's defence.
David Luiz's unexpected return to Chelsea has been a boon for the hot take industry. Television pundits mocked the Blues' desperation. Supporters went off on expletive-laced Twitter tirades after spending their summer tweeting Chelsea's official account to "ANNOUNCE KOULIBALY."
We're not exactly above reproach, either, with our two articles lambasting the transfer.  Even our Slack chat has gotten hot enough to form a new sun (thanks in large part to me, if I'm honest).
Simply put, no one has a dull-edged opinion on this move.
A player deserves to be dealt with in the context of the team. Step one: divorce the Luiz conversation from the (in)competence of Michael Emenalo and Chelsea's board. None of that will effect Luiz's on-pitch performance. It only serves as a jumping off point for long-winded fans who choose to voice displeasure via listicle.
Let's also scrap the sky-is-falling doomsday hyper-examining of Luiz's worst ever day in professional football: Brazil's 7-1 loss to Germany. Yes, Luiz was captain. Yes, it was shocking. No, it probably shouldn't have ever gotten that bad. However, international football is a far shout from club football.
Brazil was missing key players Neymar and Thiago Silva. The selecao was a mess (Bernard and Hulk were deployed as wingers). Scolari was tactically outmatched from the moment the two teams' quarterfinals matches ended.
Now if you still can't get your mind to pry that awful day out of your head, consider this: video of David Luiz actually playing for Chelsea is available.
One such video, you may remember, is the 2012 Champions League Final. David Luiz started alongside Gary Cahill thanks to John Terry's red card in Chelsea's semifinal. Luiz played all 120 minutes (as a center-back no less!) and slammed home his penalty after the Blues' first crack at Manuel Neuer was a weak Juan Mata effort that was easily saved.
During open play Luiz did what many then-takes (and dusted off now-takes) have declared he could not do. Dribbling just once beyond his back line, Luiz thwarted two Bayern attacks with well-times tackles on the edge of his own box.
He made seven clearances and six blocks – against the Bavarian giants who scored 77 goals in the Bundesliga and 15 through the final 4 rounds of the Champions League. And before you go looking, Muller's 83rd minute goal was Ashley Cole's fault – Luiz had his man well-marshaled.
Now you may rightly question that if it's unfair to use David Luiz's lowest moment as a critique then isn't also unfair to use his highest as praise. Let's go deeper.
Chelsea booted Champions League winner Roberto Di Matteo in November 2012 and hired Rafael Benitez as interim manager. Despite the turnover, David Luiz played the most minutes in defense while besting John Terry and Gary Cahill in tackles and interceptions per 90 minutes of play.
Luiz also registered an official zero (0) in errors leading to goals – something the cacophony of Luiz angst has made impossible to conceive. Luiz did all of this while creating .72 chances per 90 minutes.
To put that in perspective, through three games, Diego Costa's per 90-min average is .69. Nice.
Chelsea conceded 39 goals that season, much better than the 46 scored against them during the 2011/12 campaign. Either of those totals are nearly drool-worthy when compared to the 53 goals Terry, Cahill and the backline gang surrendered last season.
Chelsea hired Jose Mourinho in the summer before the 2013/13 season. Mourinho immediately clung to the solidity of a Cahill-Terry pairing. Mourinho demands stiff defensive discipline above all else, so David Luiz only played 19 games and was shipped off to Paris St. Germain the following summer.
David Luiz's success as a defender depends entirely upon his manager. Mourinho and Luiz couldn't coexist, but Di Matteo led the floppy-haired Brazilian to a Champions League title. Chelsea's other least-restrictive manager, Rafael Benitez, likewise extracted a solid David Luiz.
Once you dig through the rubble of #takes that collapsed onto the soccersphere after Luiz's announcement, you're left with the football of things. Antonio Conte and David Luiz must work together to achieve the results they both covet. David Luiz has rewarded all the managers willing to embrace The David Luiz Experiment. And while Luiz isn't likely to become Conte's Leonardo Bonucci, he can become Conte's David Luiz.
With Chelsea no longer able to rely on John Terry's and Gary Cahill's stalwart rigidity, David Luiz ensures they won't have to. He gifts a bag of tricks to one of the most versatile managers in football. It surely then isn't all that bad.
All stats via Squawka.
This article originally appeared on