Real Madrid widen their pitch ahead of Champions League clash with Wolfsburg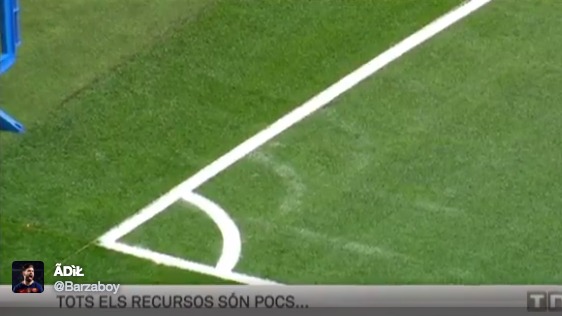 Have Real Madrid already revealed their master plan to overturn their Champions League defeat to Wolfsburg?
Zinedine Zidane's men trail in their quarter-final tie following a surprise 2-0 defeat in Germany, and as they prepare to host the Bundesliga side on Tuesday (2:45pm ET, FS1), some major alterations to the Santiago Bernabeu pitch have been made.
Footage has emerged of Madrid's ground staff repainting the lines on the pitch to make it wider.
https://t.co/1nwP1yttXh extending the pitch sideways 😂😂😂 pic.twitter.com/BtB4xWZ0du

— ÃDìŁ (@Barzaboy) April 12, 2016
UEFA rules state that teams can make their pitch as wide as 68 metres, while the grass can be no longer than 30 millimetres.
Will Madrid now have the upper hand on their new big pitch?