Real Madrid Avoid Scare; Rally to Beat Sporting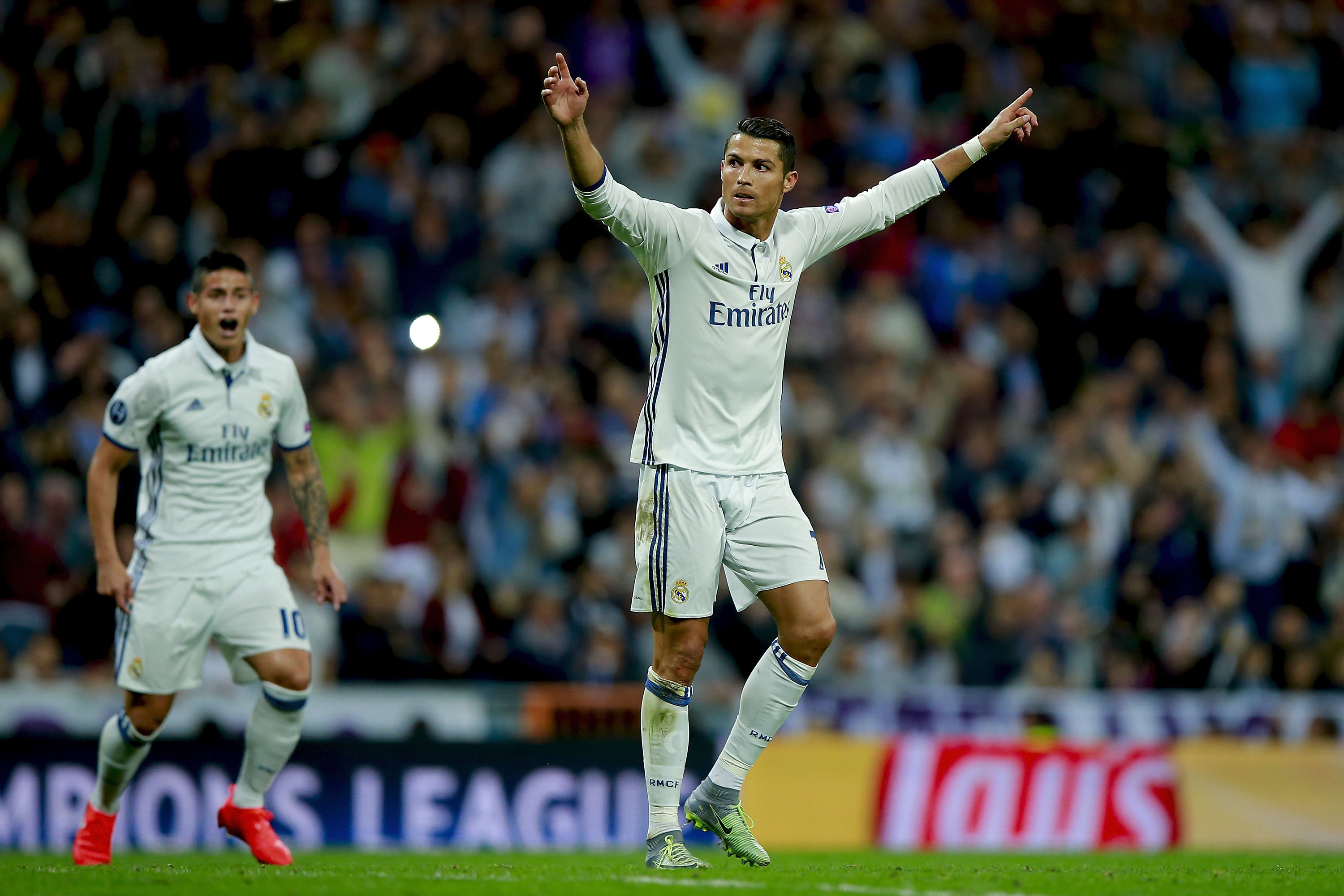 Despite a sloppy first half, and a goal deficit with just four minutes to play, Real Madrid did what they do best. Find a way a win. 
Real Madrid had to work a lot harder than most people thought they would have to Wednesday night in the Santiago Bernabéu against Portuguese side Sporting Lisbon.
With just three days off after a big home win, Real came in with a side still trying to get in shape and be totally fit. It took every once of strength and fitness for Los Blancos to salvage not just one point, but three.
More from The Real Champs
The first half was a mighty struggle for the starting XI of Real, as Sporting's defense stifled the Real attack, only allowing 5 shots and 3 on target. The best chance of the half came when Ronaldo found some space, stepped up and let a shot fly from 35 yards out, but Sporting keeper Patricio was there to tip the ball over the bar.
The Madrid defense had several miscues within the back four, in the ninth minute as Sergio Ramos gifted Gelson Martins the ball just outside the box, and Martins let a shot fly. Early in the second half, another miscue led to the lone goal from Sporting as the ball bounced off Ramos and Luka Modric and was setup perfectly for Bruno Cesár.
Following two substitutions by manager Zinedine Zidane, bringing on James and Morata, the flow of the game seemed to change in the 68th minute in favor of the home team. Ronaldo had a second great chance in the 83rd minute when a cross came in from Dani Carvajal but unfortunately, the ball bounced right off the goalpost and away.
Ronaldo made up for his two missed efforts in the 89th minute when the King of Free Kicks banged a curling free kick from about 25 yards out that was too difficult for Sporting keeper Patricio to stop to tie the game.
Despite only having injury and stoppage time left, Real weren't going to settle for a draw. A great pass from Luka Modric at midfield wide to James was all Los Blancos needed for the second and deciding goal. James curled the cross perfectly on to the waiting head of Alvaro Morata who just did enough to put the ball in the back of the net.
Here are the highlights from the game:
The player of the match according to Whoscored.com was Ronaldo with a 7.9 out of 10 rating for his game tying free kick and chances throughout the game.
Real Madrid find themselves now tied with Borussia Dortmund for first after match day 1 in Group F as Dortmund dismantled Legia Warsaw 6-0. Real will travel to Dortmund on September 27th for match day two of the Champions League Group Stage.
This article originally appeared on