Predicted Tottenham starting XI at Stoke City
Tottenham will make several changes to their starting XI at Stoke
Tottenham travel to Stoke City this weekend for a fixture that strangely feels like a must-win for Spurs. Unfortunately, manager Mauricio Pochettino will be forced to deploy a heavily rotated side against the Potters.
There can be no argument that Tottenham will feel the impact of the International Break this weekend. Erik Lamela is unlikely to feature in the match due to his late return from the Argentina squad. England left-back Danny Rose suffered an injury that might keep him out of the squad.
It's not as if Spurs were firing on all cylinders heading into the break either. They haven't lost a match yet, but five points through three matches isn't exactly the stuff of Premier League title-winning dreams.
That's why Tottenham will feel so much pressure at Stoke despite it only being the fourth fixture of the league campaign. Spurs are aiming for a title this season, and know that three points at places like Stoke could do a lot to help them realize their dreams of silverware.
The Attack
Pochettino's first big choice comes at which star to deploy at striker. Harry Kane might seem like the obvious choice, but he's off to a slow start. Vincent Janssen gives his manager a credible alternative to last year's Golden Boot winner.
I'm going to make the bold call that Kane is going to be rested for the match. Pochettino knows he needs to give his star more rest this season. With a midweek Champions League match with Monaco looming, look for Janssen to get the start.
As I mentioned in the open, Lamela is likely to start the match on the bench as well. He faces a quick turnaround from his Wednesday match for his country. Fortunately for Pochettino, new recruit Moussa Sissoko should slot nicely into the Argentine's place in the starting lineup.
The other two attacking midfield choices are pretty straight forward. Christian Eriksen will start and should be buoyed by his new contract. Dele Alli will round out the Spurs attack fresh off an impact performance for England. Look for both men to return to top form this week.
The Defensive Midfield
No Tottenham fans, Mousa Dembele still isn't eligible for selection. The match at Stoke represents the Belgian's last match due to be lost as a result of last year's transgressions versus Chelsea.
Pochettino's challenge in Dembele's absence, is that Eric Dier and Victor Wanyama largely duplicate one another on the pitch. Both men do an excellent job providing cover for the top four, but neither is all that creative going forward.
If Lamela were fit, I think you might see Sissoko get the nod alongside one of the more defensive minded players at Stoke. As it stands, Spurs don't really have a credible alternative to starting Dier and Wanyama together once again.
The other potential option would be to slide Alli back alongside his best mate, Dier. It's not the Englishman's best position, but it would give Spurs a lot more attacking flair. Again, if Lamela were fit, things might be different. With him set to miss out, Dier and Wanyama get the nod again.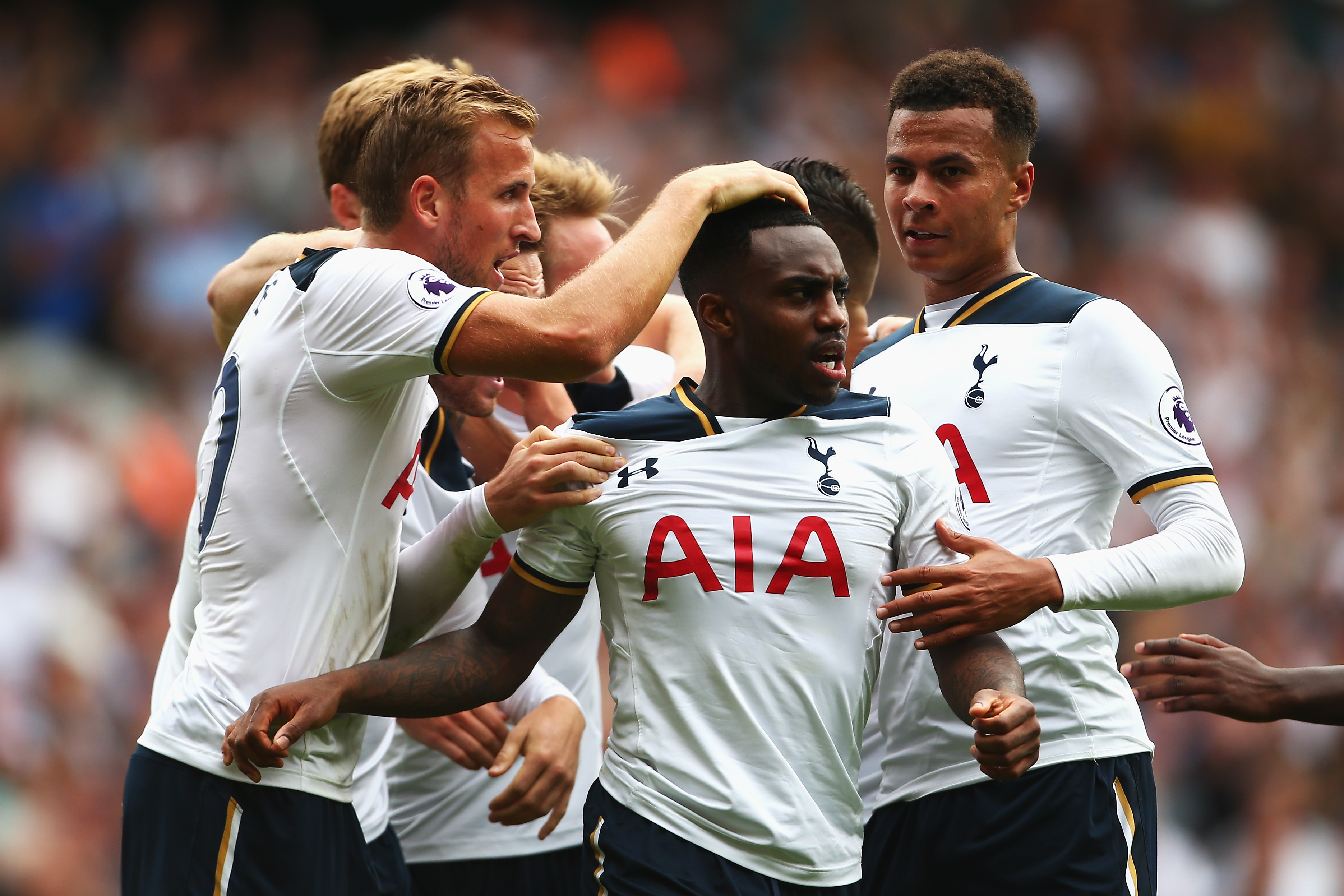 The Defense
Danny Rose was the Tottenham hero against Liverpool, but he's not going to be in the starting XI against Stoke. Spurs will hope he can recover in time to take on Monaco, but they won't risk him against the Potters.
That means Ben Davies will get the nod as Tottenham's starting left back. He is a more skillful player than Rose, but lacks his top-shelf athleticism. Still, he could give the club's attack a much-needed boost in his relief effort.
The other three spots in the back four are pretty obvious. Kyle Walker will hope to continue his hot start to the season at right-back. Look for him to see even more of the ball in the absence of Rose.
Toby Alderweireld and Jan Vertonghen will continue their Belgian bromance as the starting central defensive pair. Expect Alderweireld, in particular, to try to bomb forward in attack this weekend.
In goal, Michel Vorm gets the nod again. There have been some rumblings that Hugo Lloris might recover in time for the match, but I can't imagine Spurs risking it. Champions League football is right around the corner and that's when the club will need their French captain most.
This article originally appeared on