Predicted Chelsea starting XI v Hull: Chances for Chalobah and Moses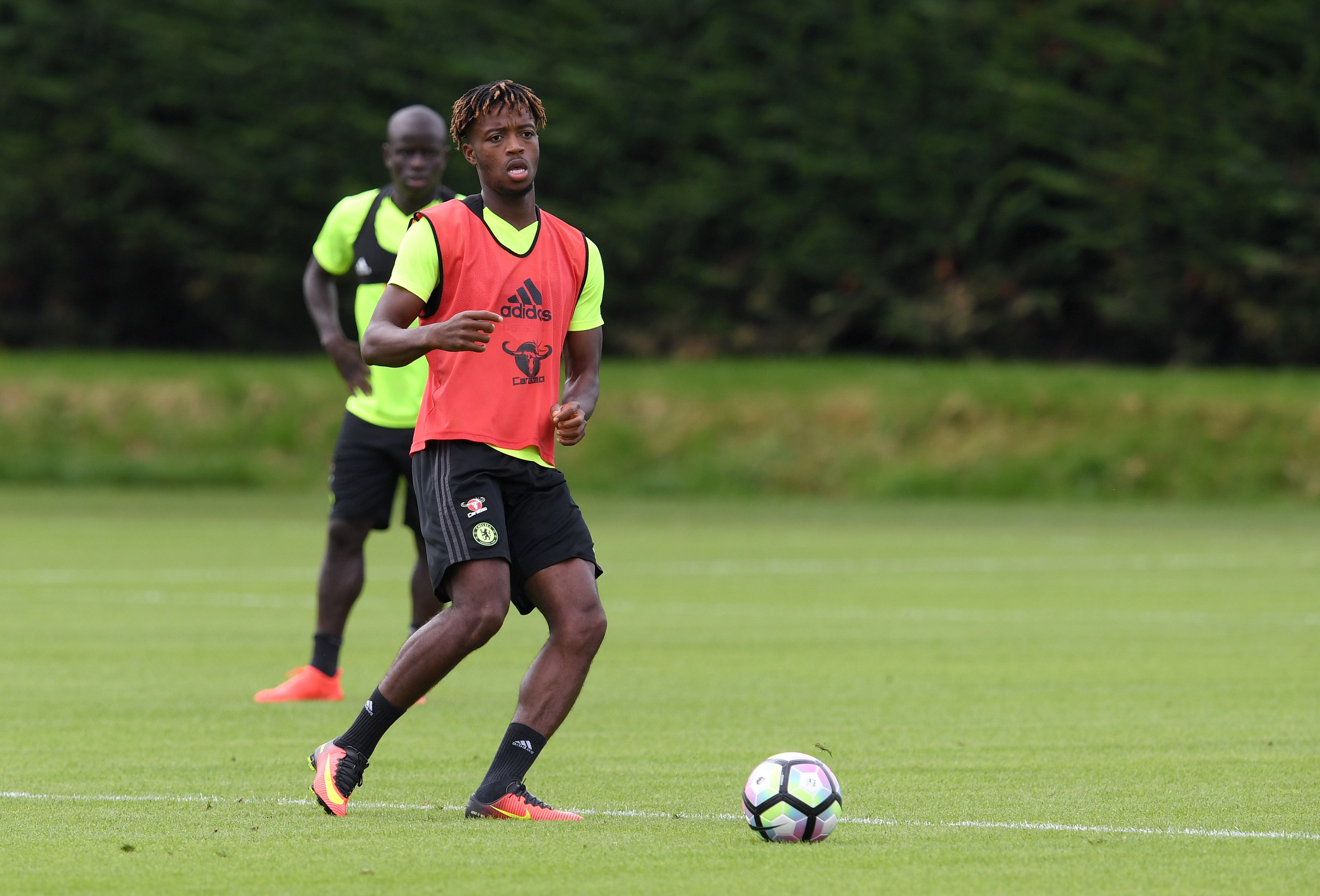 Chelsea will look to bounce back from the Arsenal loss against Hull this weekend. How many changes will Antonio Conte make to his starting line-up?
Jose Mourinho stuck with the same starting XI whenever results were poor last season. Predictably, the results stayed poor. To do the same now after a series of poor results would be foolish. Antonio Conte must use Hull City to experiment with his lineup.
Expect a few new faces, but do not expect any radical formation changes. Hull City is a team Chelsea should be able to beat regardless of who is on the pitch. So now is the time to see what options are available and worth consideration going into the international break.
GK
Thibaut
Courtois
13,

Belgium
Courtois is in the final chapter of his Chelsea career. He looks like a player who simply does not care. Unfortunately, it would simply be too bold of a decision for Conte to drop him for Asmir Begovic. But if Courtois wants a transfer to anywhere decent, he will have to improve.
Defence
RB
Cesar
Azpilicueta
28,

Spain
Azpilicueta, through pure consistency alone, will become captain one day. He did not leave the Arsenal match with anything to brag about, but then again, neither did anyone else. Yet he is still Chelsea's best defender. Conte will, and should, continue to rely on Azpilicueta.
Luiz has proven to be exactly what he is; a last minute stop-gap. He has looked no different than the player he was when he left Chelsea initially. Luiz does have occasional moments of brilliance, but they have yet to lead to any significant contribution to the game. He will start because of his price tag and because starting Gary Cahill would be a criminal offense for Conte.
CB
John
Terry
26,

England
The captain, leader, and legend has returned. Without John Terry, Chelsea have looked incredibly disorganized in every defensive situation. It should come as no surprise that Chelsea have conceded 5 goals in only 2 games without him. To be so reliant on a 35-year-old is troubling, but for now Terry will still lead the Blues.
LB
Marcos
Alonso
3,

Spain
If reports are to be believed, Antonio Conte is yanking both Branislav Ivanovic and Gary Cahill from the field. Enter Marcos Alonso, who should have been starting by now anyway. Having Alonso on the pitch will not make Chelsea any more defensively sound. But he will create a great deal of pressure down the opponents' wings, and give Chelsea the option to switch the three at the back late in the match.
Central Midfield
DM
N'Golo
Kante
7,

France
Before the last international break, Kante was vital to everything that Chelsea did on the field. After the break, Kante has been a shadow of himself. Despite being rested in the midweek fixture, Kante was still unable to exert any control over the Arsenal game. For now, Conte will stick to the same 4-1-4-1 formation, which seems to be hampering Kante by putting too much on his shoulders. Perhaps Nemanja Matic is getting in his way, but at the end of the day Kante is responsible for his own performances, which have recently been lacking.
CM
Nathaniel
Chalobah
29,

England
The fan favorite of
The Pride of London
should absolutely start against Hull. On the one hand, it is the minimum level of team he should be expected to excel against given his potential. On the other, Matic and Fabregas do not deserve to start. Matic is really quite bad at this football thing after all, and Fabregas squandered the starting role he has been begging for all season. The fans want to see Chalobah, Conte wants to give him a chance, so it needs to happen now, not later.
Oscar did not participate in the Arsenal match and it is by that virtue that he starts. Also because Fabregas and Matic are worse options. Oscar will be the most expendable of the three midfielders. If Conte is looking for a formation change late in the game, he will sacrifice and switch to a 4-4-2/4-2-4. Oscar will have to perform well enough before that to justify Conte sticking with a three-man midfield.
Wide Midfielders
RM
Victor
Moses
15,

Nigeria
Willian will be a victim of Conte trying to see what his options are. By no means is Willian not a starter going forward, but with everything going on in his personal life, he could use a mental break. Victor Moses has been the most consistently impressive of the wingers coming off the bench. After years on loan, it is now or never for Moses to establish himself as a Chelsea player.
LM
Eden
Hazard
10,

Belgium
As has been said before, Hazard is simply undroppable. Hazard will have to be better than he has been recently, though. The club cannot afford their star player to be a passenger in any match. Hopefully an easier opponent will revitalize Hazard before he goes off on international duty and Robert Martinez messes him up.
Attack
Diego Costa is the only player that remembered that the Arsenal fixture was a derby match. He did not have a whole lot to do, but at least he attempted to do something other than flop around the pitch. The concern going forward is that he is now one yellow card away from a suspension. But it would be better for him to get it against Hull and miss the Leicester match then get it against Leicester and miss the Manchester United match. Costa will be very dangerous against Hull if he is allowed that one yellow card.
Are you backing some radical changes? Or are you keeping the faith in the regulars? Let us know your stating line-up in the comments below!
More from The Pride of London
This article originally appeared on