Pochettino Still Critical After Tottenham's Loss to Monaco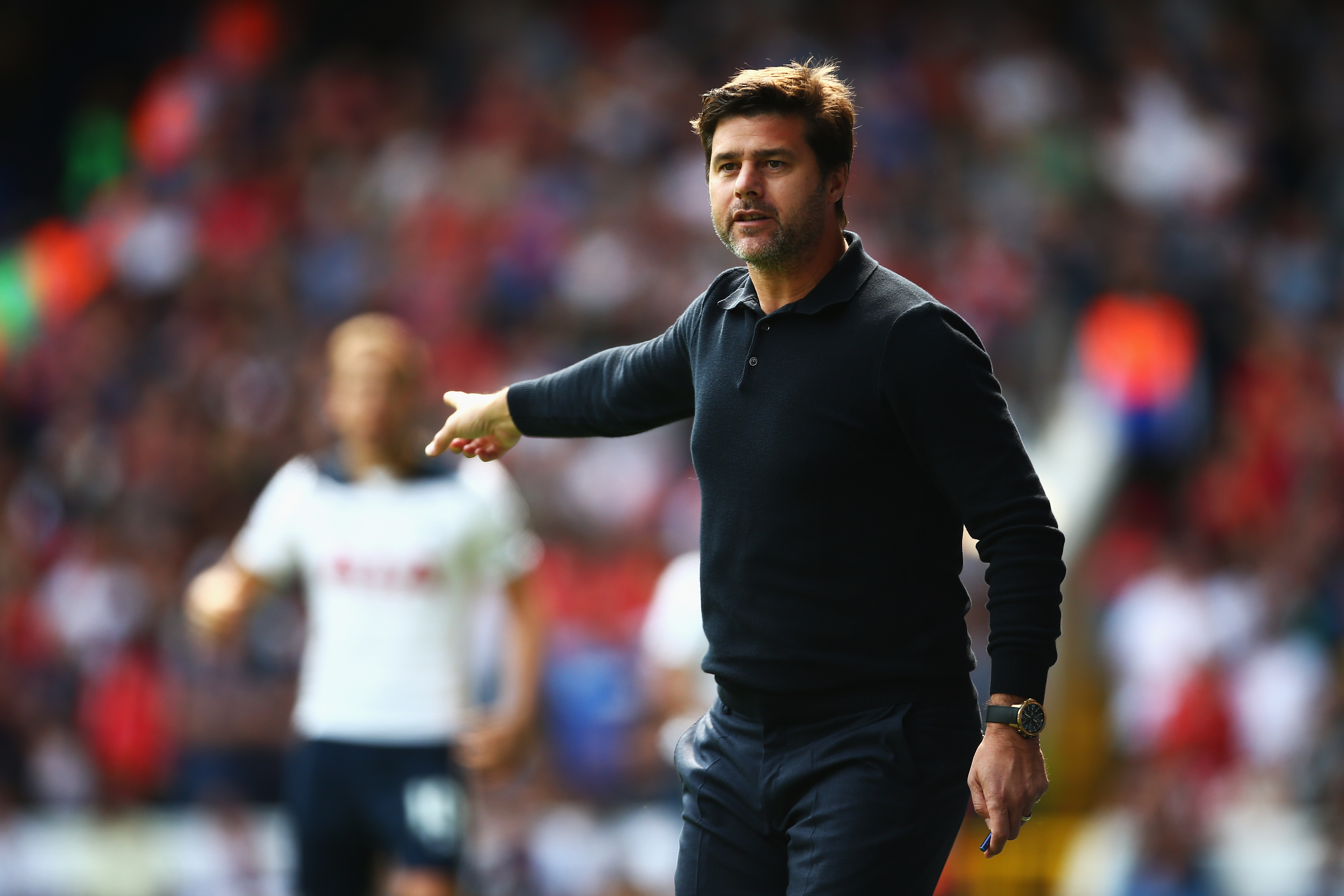 Tottenham manager Mauricio Pochettino cites his team's play for their loss.
Two days after Tottenham's disappointing defeat to AS Monaco, Mauricio Pochettino is still critical of his team's performance and hopes that they learn and improve.
Speaking at his press conference ahead of Sunday's game at White Hart Lane against Sunderland, the Argentine manager still emphasized a lack of aggressiveness and not playing up to their standards.
"I can repeat every word from my press conference after the game because I can confirm it all," Pochettino said (via The Independent).
"When you watch the game three times and analyse the clips, I can confirm all that I explained to you."
"We need to learn from that, to be more aggressive and to play more in the way that we usually play. We were the problem and we need to be very critical with ourselves."
It wasn't enough that Spurs conceded two goals the way that they did — albeit one was simply unlucky (Thomas Lemar's goal) — but it's the fact that Tottenham have waited six seasons to return to the Champions League.
And upon their return, Spurs weren't sharp in the opening 45 minutes, digging themselves into a 2-1 deficit. A much more improved second half was better but they couldn't score in the end.
Mistakes and missed opportunities played a part in their loss in front of a record crowd at Wembley Stadium and Pochettino was not happy how it ended.
"When we wait for these years, you cannot go into the changing room with this feeling," Pochettino continued.
"We had 90,000 people in front of us, waiting for us to play in the Champions League. We nearly cried before when we heard the Champions League song. So it is important to be more regular and consistent in our behaviour."
"It is early in the season, but we need to compete much, much better."
There are five more group stage matches left which is plenty of time to turn things around and advance into the round of 16, though Spurs' next three fixtures will be on the road.
The challenge right now is to focus on Sunderland, before taking on Gillingham in the League Cup and Middlesbrough in the Premier League.
Rediscovering their form in these upcoming three games could help set the stage for their second Champions League match against CSKA Moscow.
Pochettino who has called out his players' mentality after a late season collapse last term is looking for them to right the ship moving forward by being more passionate when they return to European action.
"If we are clever, we need to know that we need to play football with passion and desire," Mauricio Pochettino added.
"That's very important. Then we can speak about a tactical plan for the game, individual performances and mistakes from the manager, and things like this."
"When you play football it's all about passion and emotion, always. Without that it's impossible to analyse things that happen on the pitch."
Being mentally prepared, playing with more aggression and passion are three things that Mauricio Pochettino wants his squad to exude every single time they take the pitch.
This article originally appeared on