Philipp Lahm is one of the greatest players Bayern Munich has ever seen
This coming summer marks the end of an era at Bayern Munich.
Philipp Lahm, Bayern's captain and longest tenured player, confirmed on Tuesday that he will forego the final year of his contract and call it a career at the end of the season. Lahm also turned down a chance to be the club's next sporting director in the offseason as his bosses had hoped, though the expectation remains he'll join the front office in due time.
The 33-year-old's decision to step down doesn't come as much of a shock – Lahm has hinted at early retirement for over a year now – but his departure will still leave a mark. Not only must Bayern now replace one of the best full backs of his generation, and one who still appears to be at the top of his game, they're also about to lose one of the club's greatest players of all time.
Seven Bundesliga championships – with a chance to add a record-tying eighth this season – six German cups, as well as the 2013 Champions League and 2014 World Cup titles decorate Lahm's resume. On Tuesday, he played his 501st game for Bayern, passing Bastian Schweinsteiger for eighth on the all-time list. And for the past six years Lahm has served as the club's captain, putting him in sacred company. In Bayern's storied 117-year history, only Franz Beckenbauer and Klaus Augenthaler will have worn the armband longer.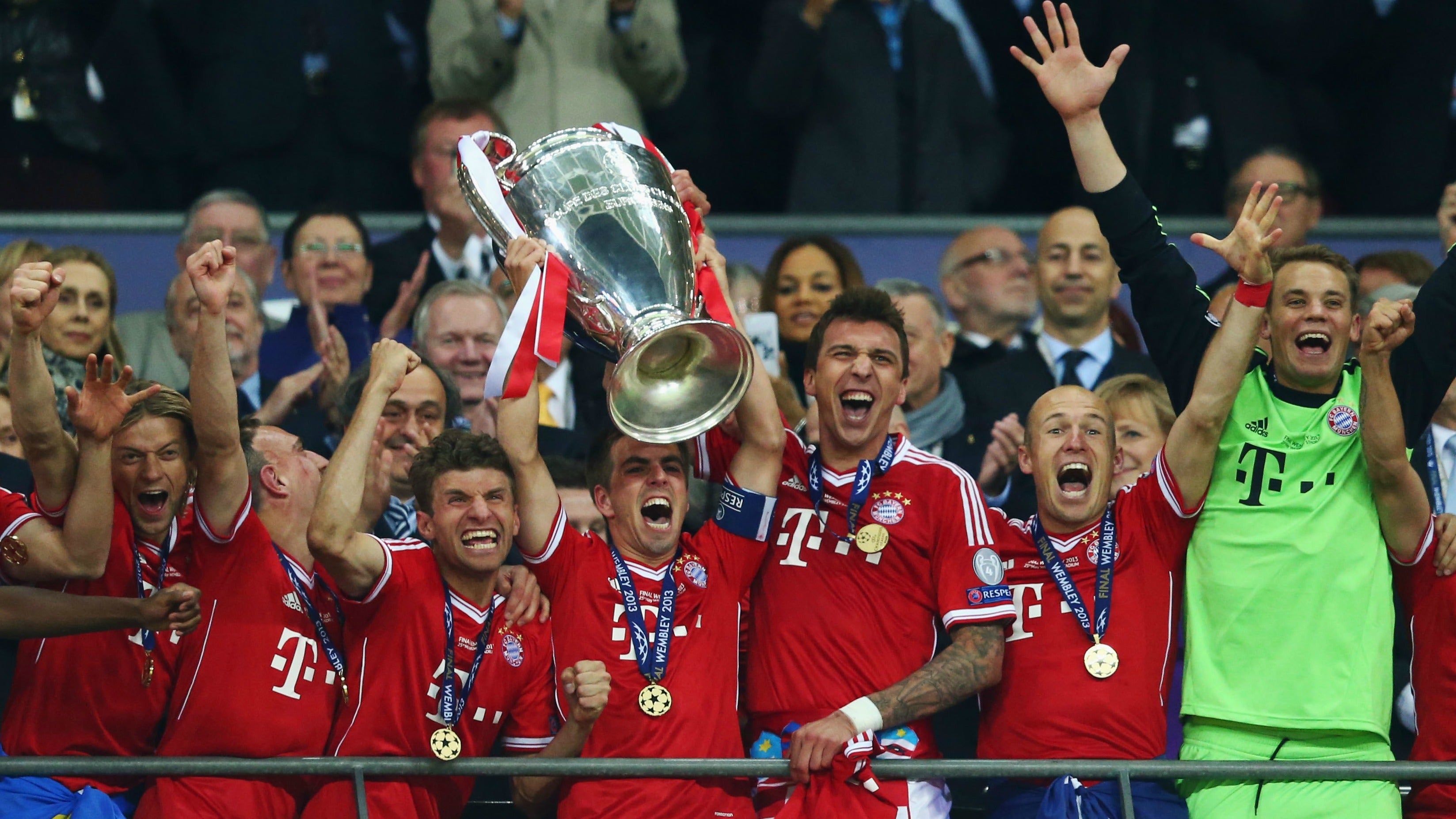 But it's not just about the numbers or accolades. For over a decade, Lahm has been Bayern's model professional and a marvel of consistency. Though often unspectacular, you can always count on Lahm to play a nearly mistake-free game. His flawless tackling, positioning and discipline (he's never earned a red card in his career) have helped Lahm shut down bigger and quicker wingers, while his supreme technical ability allowed for a seamless transition into defensive midfield, a role Pep Guardiola saw for him and one Lahm relished.
"He's the most intelligent player I've ever coached," Guardiola famously once said.
Lahm's dependability and longevity has rarely been matched at Bayern. But what cements his legacy even more is how he's personified the club's famous Bavarian mantra: Mia san mia, or "we are who we are."
The phrase is both an expression of Bavarian pride and, specifically to the club, a refrain for Bayern's winning mentality, unshakeable confidence and family principles. Lahm, like Beckenbauer and Augenthaler, Schweinsteiger and Paul Breitner, Gerd Müller and Thomas Müller, is Bavarian through and through; a Munich native who joined Bayern's youth setup in 1995 as an 11-year-old, and save for a two-year loan spell at Stuttgart, never left.
Along with Schweinsteiger — who made his senior team debut in the same Champions League match as Lahm in 2002 — and later Thomas Müller, Lahm has been one of Bayern's last iconic homegrown stars. He'll be remembered for leading the club past its most devastating loss – the Champions League final defeat to Chelsea in their own building – and back to the highest of highs, Bayern's first ever treble, the following year. He'll go down as the club's greatest full back ever and one of its most decorated captains. Bayern might never see another one like him.