Pep Tells Manchester City Fans to Stop Booing UCL Anthem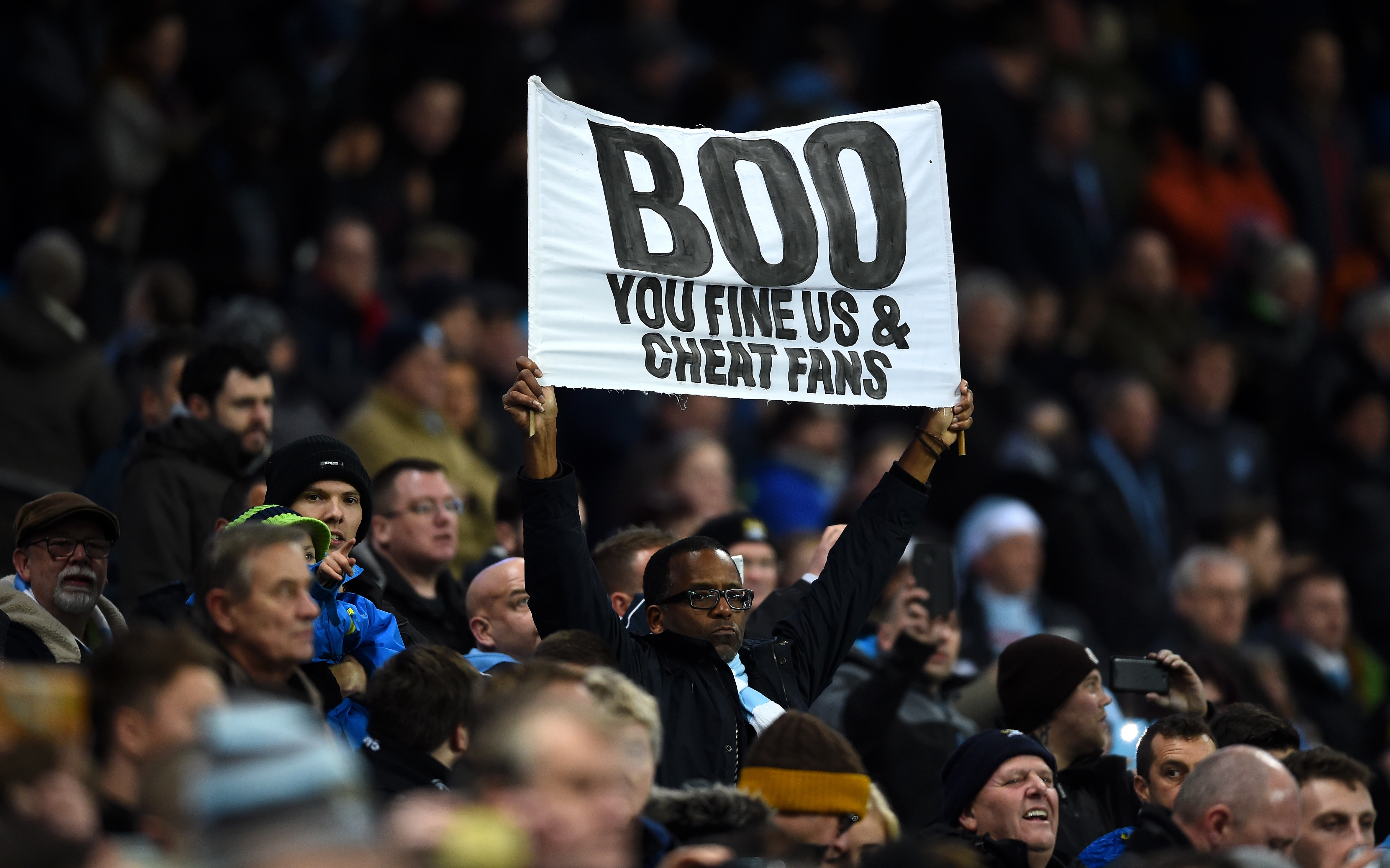 Guardiola has asked Manchester City supporters to cease booing the Champions League anthem. However, do the fans have a point to their sour feelings?
Ask any Manchester City supporter and they're sure to have a fiery stance on the Champions League. After the complete demolition of Borussia Monchengladbach on Wednesday evening the boss had some pointed words for the supporters:
I was not here, I don't know what happened, but they must forget what happened in the past…

Today the stadium is not full so the only thing we can do is play good so the people at home say wow next time I will be there.

What happened in the past is the past – forget about it.
Tough words from an equally tough man. One thing is for certain, Pep knows how to do his job. He knows how to get the most out of a team, twice winning Europe's most prestigious prize. Plus, the Cityzens have enjoyed a wonderful start to life in the Guardiola era, can any supporter question the man?
Why do City fans boo the Champions League anthem?
City supporters do have a point. UEFA has handed down several high-profile punishments to the club and its supporters over the years. Supporters will remember the financial fair play violations in 2014, as well as the incident with the organization and CSKA Moscow.
Manchester City fans, in the past, have often choose to boo the anthem because of their club's shortcomings in the competition. While there is an indisputable negative history between City fans and the Champions League, Pep has a very strong point as well. The past is the past, and that can't be changed. Fans will fondly remember the silent protest with many supporters carrying signs saying boo, but as a club with real ambition to win the damn thing it might be time to take the high road.
Clubs' will always run into trouble when trying to control their supporters. There will always be outliers, rebels, and supporters who disagree with their club. If there were ever a chance that one man could make his teams supporters listen, it's Pep Guardiola.
Perhaps it will take winning the Champions League for City supporters to finally get over this sour relationship. Following three years of failing to make the finals, Pep will be looking to lead City to their first Champions League title, which will almost certainly lead to massive cheers from the always passionate City faithful.
In the end winning Europe's ultimate prize would leave the supporters with the last laugh. With Pep, nothing is impossible. Dare to dream big City fans, and remember to enjoy the ride.
FOLLOW MAN CITY SQUARE ON TWITTER AND FACEBOOK.
More from Man City Square
This article originally appeared on