Pep Guardiola praises his players, says John Stones has 'bigger balls than anyone'
Pep Guardiola is proud of John Stones. Extremely proud. After Manchester City's wild 1-1 draw with Liverpool on Sunday, Guardiola was effervescent in his praise of his team's resilience, and especially of the young England defender, waxing lyrical about the 23-year-old's mindset and his performance against Jurgen Klopp's Reds.
Following the soul-crushing loss to Monaco, Guardiola was delighted with the way his team bounced back to perform against Liverpool, and especially delighted with his defensive unit and how they held up against the Red onslaught. He singled out Stones for particular praise in the post-game as he raved about the summer signing.
"John Stones has more personality than all of us here together in this room," Guardiola gushed to reporters. "More balls than everyone here. I like that. I love him. Under pressure, the people criticize him, so I am delighted to have John. With all his huge amount of mistakes. I love him. I love guys with this personality."
It takes a lot of work to play well in Guardiola's system, and the Spanish manager made it clear he understands the strain his demands put on his players. He rhapsodized about his defensive unit, lauding them for the way they've adapted to his requirements.
"Because it's not easy to play central defender with this manager," Guardiola said. "It's not easy. You have to defend 40 meters behind and make the build-up. That's why I admire a lot my central defenders: Nico [Otamendi], Kola [Aleksandr Kolarov], of course Vinny [Kompany] was injured a lot, and especially John."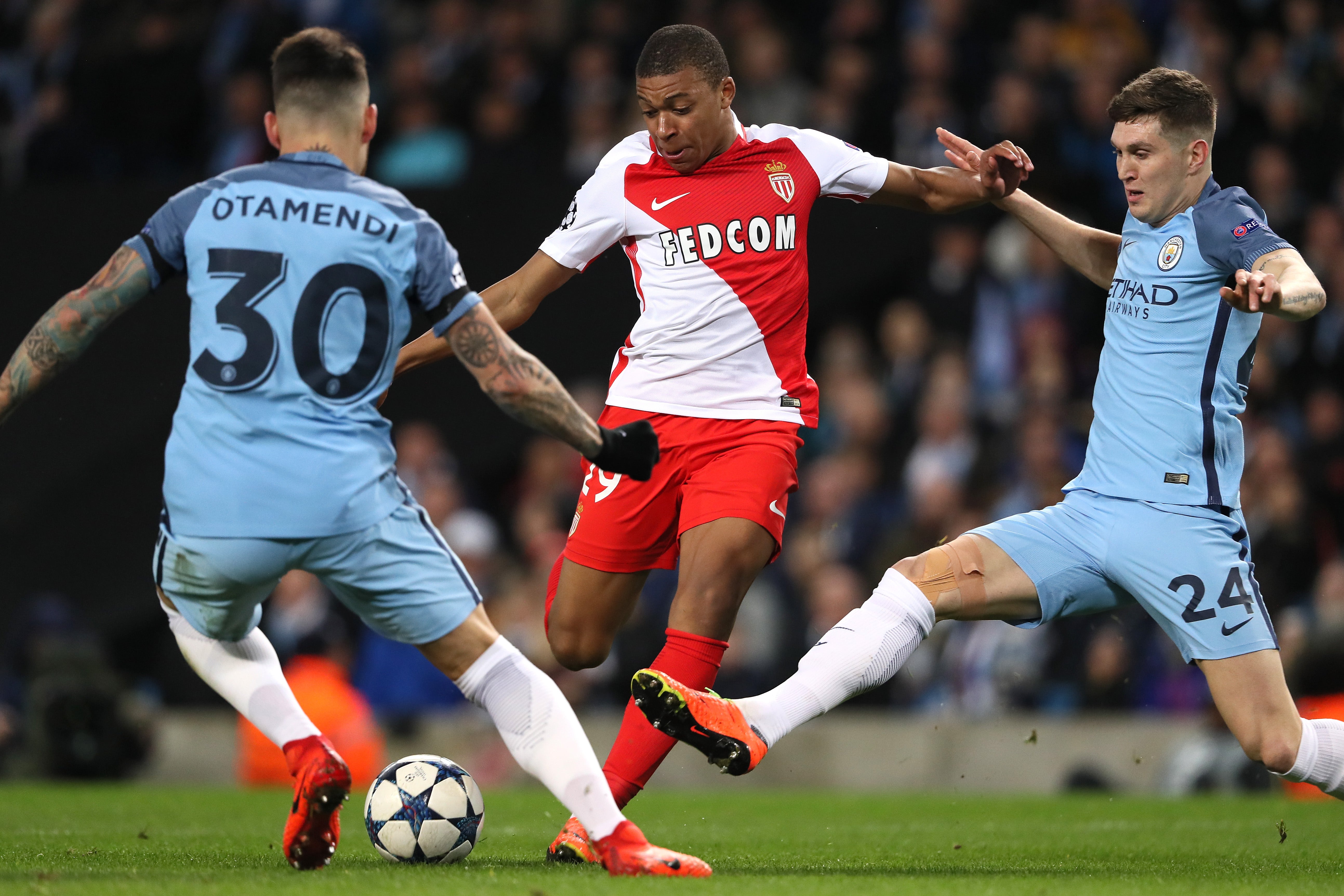 Guardiola expounded on his philosophy, further underlining the difficulties that face defenders in his style of play.
"It's so simple," he added. "When I'm talking defense and attack, I'm going to explain the reason why. When you play with Yaya Toure alone there, with Silva, Kevin De Bruyne and two guys who are 19 years old as wingers and Sergio Aguero, you're playing with five guys with the mentality to attack.
"Those guys can sustain the one pressure, two pressure, but 90 minutes of one pressure, two pressure takes five, six minutes or three minutes or one possession from Liverpool, two minutes. They are not created for that. They are created to attack.
"That's why we do that to create more chances. When you score goals, after that the game is in our hands and you have more control. But when you defend, you need another type of players. It's not like handball when you change – now attack, now defense, now attack, now defense. No."
Guardiola's team is set up to do just that: attack. It's the case with all the teams he manages, and Guardiola understands fully that it's a calculated risk. The danger of committing so fully to an attacking style is that it leaves the team vulnerable on the defensive side of the ball, and City were exposed ruthlessly in that manner by Monaco.
"I like to be there to try to attack as much as possible," he said. "But the quality of the players is like this. So how we defended, for example, the first and second goal in Monaco, it's because it's about our quality. We accept that, but we have to create. In Monaco we didn't create in the first half. We did it in the second half.
"In just 15, 20 minutes, we created five chances in front of the goal. Few teams, maybe Barcelona, can do that in just 15, 20 minutes, but you have to score. If you don't score, they are going to attack because in the top level – Chelsea, Tottenham, Champions League games, Manchester United – they are good. Top players. And you need that physical [element]. So that is the balance."
With the draw against Liverpool, City sit in third place in the Premier League, a point ahead of the Reds with a game in hand. They're in the driving seat for Champions League qualification, and with the way City responded from their Monaco disappointment against Klopp's side, Guardiola will have to feel positive about their chances of going on to finish in the top four. He certainly seems happy with his team's performance, and now they face a big test as they travel to visit an Arsenal side in turmoil after returning from the international break.