Ousmane Dembele completely humiliated United's defense for ridiculous goal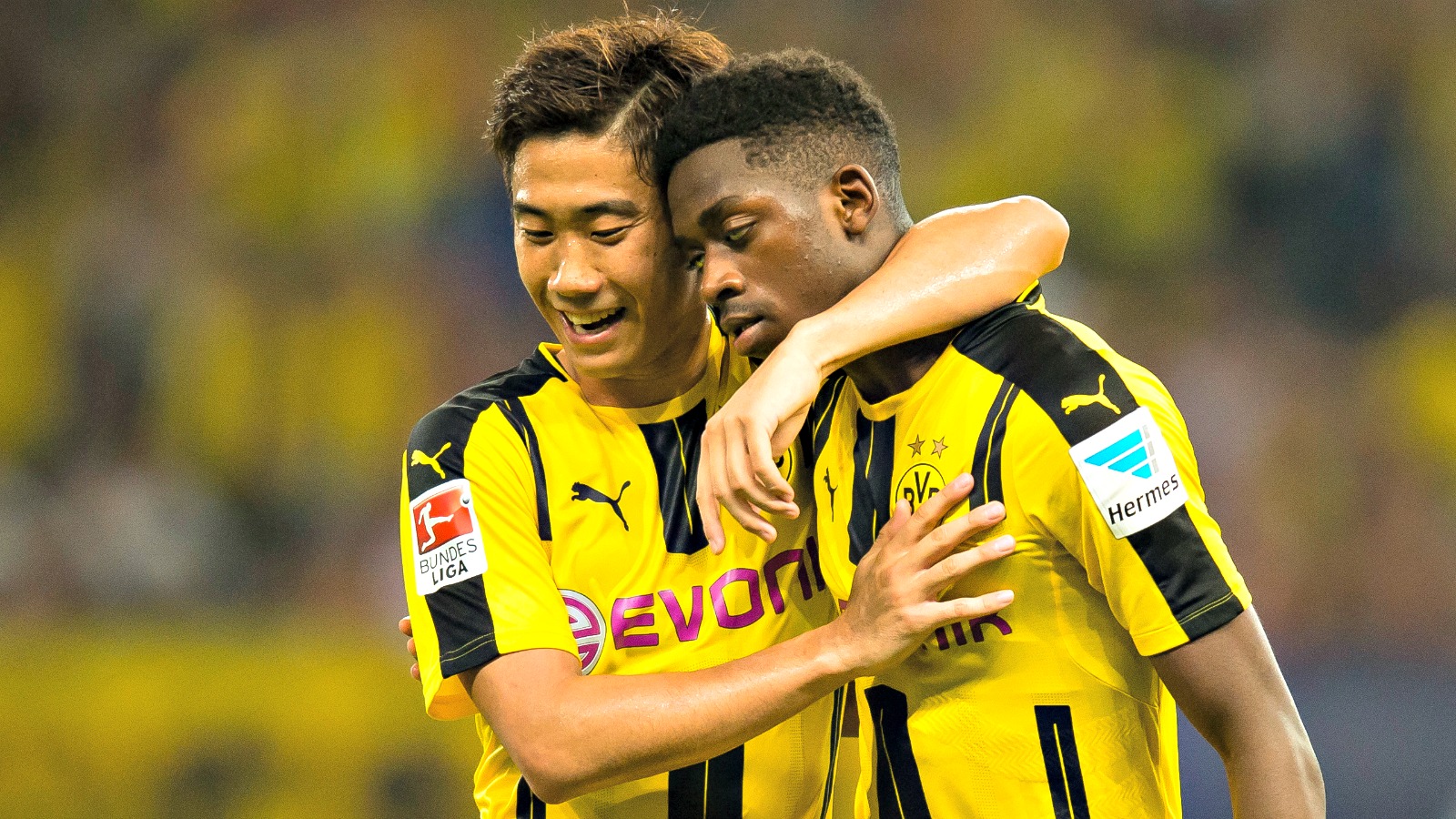 Surprise! Ousmane Dembele is at it again for Borussia Dortmund.
The 19-year-old winger has made a habit of embarrassing his opposition, and this time he set his sights on Jose Mourinho's Manchester United.
Look. At. That. Why not take another gander from a different angle?
Absolutely stunning. OK, so the first blow-by against Luke Shaw is a bit of a lucky bounce, but Marcos Rojo's soul was left on the pitch then and there. Dembele just slapped Rojo's lunch tray out of his hands on pizza day. Really, the only way that could have been more delicious for Dortmund fans is if Dembele capsized former BVB stud Henrikh Mkhitaryan, who just joined United.
If you had any inclination to pour one out for Borussia Dortmund after the club lost three stars in the transfer window, save it. Instead, pour a little out for Rojo and Shaw. Then, toast the magnificence of Dembele – and the Dortmund board that managed to buy his talent for a reported measly €15 million.
The full highlights of Dortmund's 4-1 win against the Red Devils can be found here:
#ICC2016 has kicked off in China! Check out the highlights from last night's match between @ManUtd & @BVB! pic.twitter.com/psngZe7vvJ

— Int Champions Cup (@IntChampionsCup) July 22, 2016
MORE FROM FOX SOCCER: