Mourinho is worried Europa League loss will cost Manchester United at Watford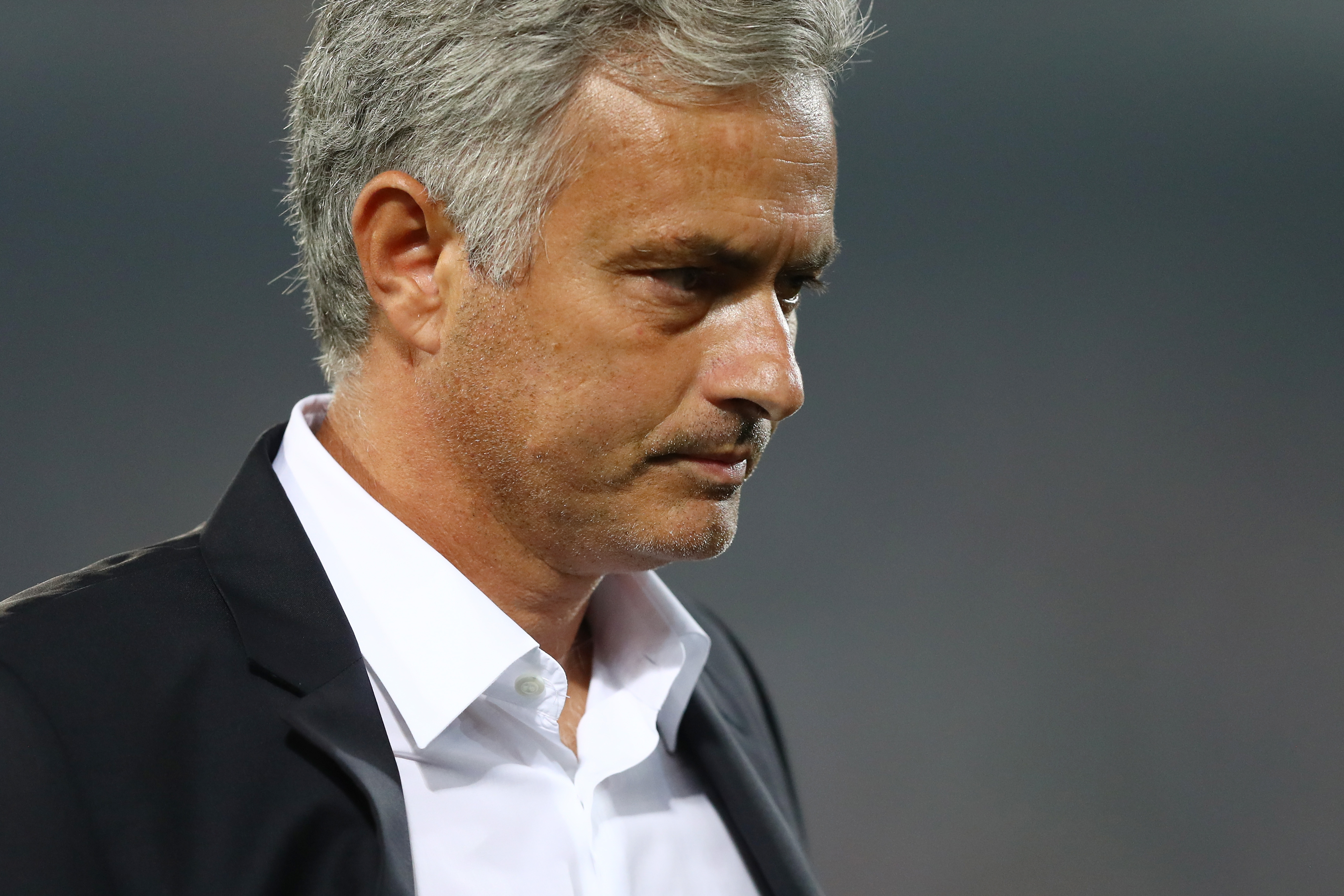 Manchester United boss Jose Mourinho is worried about his players' spirits
It's safe to say that morale at Manchester United isn't all that high after the club's 1-0 Europa League loss to Feyenoord yesterday. The spirits of the squad are so diminished that manager Jose Mourinho is worried there might be a hangover heading into the weekend's match against Watford.
The Special One revealed his concerns about the souls of his players in the aftermath of their Europa League debacle. The Red Devils lost their second straight match despite fielding a relatively strong team against the Eredivisie opponent.
Of course, Mourinho also managed to highlight the fact that United will face a quick turnaround before their match Sunday against Watford. It's highly unlikely any of his Premier League peers have any sympathy for United's plight.
After all, they were able to make eight changes from the Manchester City loss to the starting XI versus Feyenoord. Most Premier League clubs would have been reduced to a team full of youth if they tried to institute that much roster turnover. Mourinho was able to start a cadre of international superstars.
Despite the obvious talent in his squad, Mourinho does have a point. No matter how good a football player you are, losing still hurts. Even the most confident of players would start to doubt themselves after two sub-par performances.
Fortunately for United, they aren't coming up against one of the top teams in England this weekend. Watford are certainly a bottom half Premier League club and as such, are someone who a team like United should be able to handle with minimal difficulty.
If the Red Devils are unable to dispatch Watford, then things will really get dicey at Old Trafford. Expectations got pretty high after they opened the Premier League season with three wins in a row. Perhaps that was fool's gold, but I don't think United would be willing to give any points back in exchange for lessened expectations.
Manchester United will face the same challenge that many of their English peers in the Europa League have faced before them. Mourinho's club will have to navigate a quick turnaround after a tough loss on the continent.
More from Playing for 90
This article originally appeared on