MLS Rumors: Carlos Ruiz Will Reportedly Sign With FC Dallas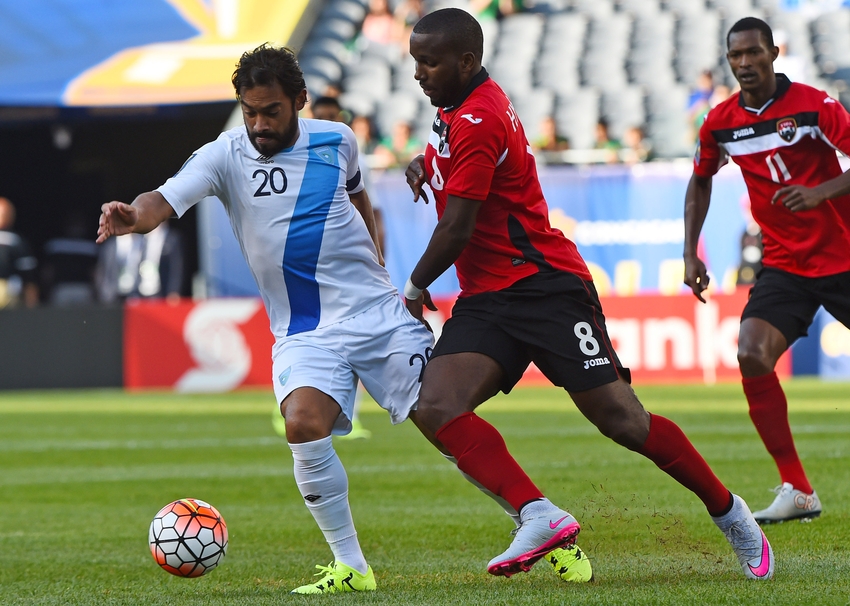 Guatemalan international, Carlos Ruiz, is reportedly going to be returning to Major League Soccer with FC Dallas.
According to a recent report from Taylor Twellman, Carlos Ruiz could be signing with FC Dallas in the next few days. He formally played for the Frisco, Texas based club from 2005-2007. The MLS journeyman could be returning to the league in which he has spent a decade of his career.
Ruiz is tied for 10th on the league's all-time goal scoring list with 88 career MLS goals scored. He has also appeared in more than 180 games for multiple teams. Carlos formerly played for the Los Angeles Galaxy, FC Dallas, Toronto FC, Philadelphia Union, and DC United.
The 5'9 striker is in his late thirties but he could still have something to offer an MLS club before his career ends. He has one of the most storied MLS career as he has won an MLS Cup back in 2002. Ruiz was also the MLS MVP in 2002, MLS Cup MVP in 2002, MLS All-Star Game MVP in 2003, and the all-time leader in playoff goals with 16.
Carlos has been out of the league since 2013 and has played in Guatemala for C.S.D. Municipal. This story comes only a short time after Landon Donovan announced that he was coming out of retirement to play for the LA Galaxy. That may have influenced this move but it is unclear.
The Guatemalan international recently scored five goals against St. Vincent and the Grenadines. FC Dallas are currently one of the best team in MLS as they have the best record and are coming off of a U.S. Open Cup Final win. After hoisting the Lamar Hunt Trophy, FC Dallas may be strengthening their squad with this signing.
Ruiz is currently the highest paid player ever in Central America but he may be giving that up to return stateside. He has won an MLS Cup easier in his career and he may have the chance to do so again this season with FC Dallas. It will be interesting to see how this move impacts the club.
Want your voice heard? Join the MLS Multiplex team!
This move can only help Dallas as they pursue MLS Cup glory and the Supporters' Shield this year. It does tweaked their squad or diminish their talent, it only strengthens their chances of winning more games and trophies. Carlos Ruiz will also get the chance to move his way up the MLS all-time scoring list.
This article originally appeared on