MLS Disciplinary Committee Decisions Week 28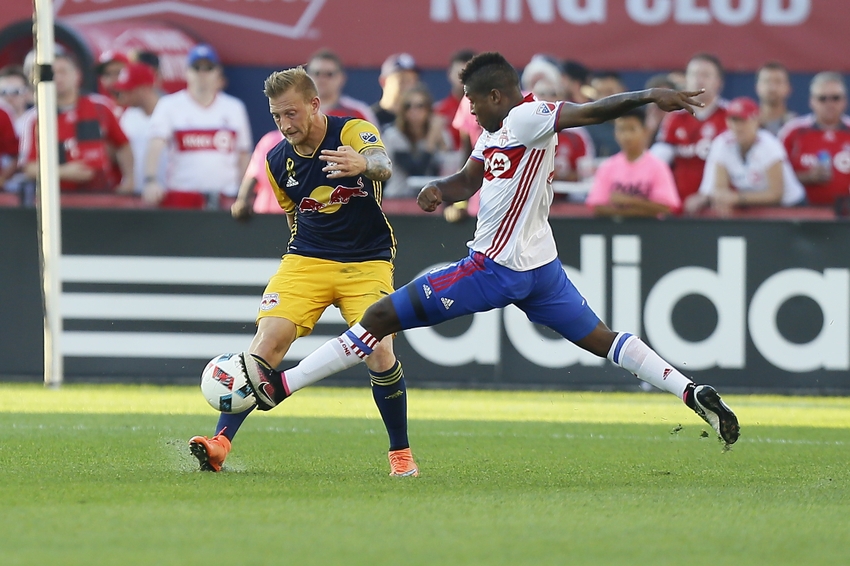 Three players suspended by MLS Disciplinary Committee
The MLS Disciplinary Committee has suspended three players for their actions in the recent week of games. Joshua Yaro of the Philadelphia Union, Carlos Rivas from Orlando City SC, and Toronto FC midfielder Armando Cooper have all been suspended one match.
Yaro picked up a second yellow card in their match against the Portland Timbers. In the 85th minute, the second caution resulted in a red card for unsporting behavior. Yaro will miss the Union's next match against Toronto.
The Lions will be without Rivas for their clash with DC United. Rivas picked up a yellow card in their match against Columbus Crew SC. Rivas has accumulated his fifth caution. This also, resulting in a one-match suspension, and a small fine. The midfielder will be available for selection in match week 30.
Finally, Cooper has been suspended and issued an undisclosed fine for violent conduct. Cooper appears to kick an opponent who is laying on the ground. RBNY players took exception to the kick but was missed by referee Alan Chapman. Cooper will miss Toronto's match against the Union
What will teams be missing?
None of these teams will be missing much, but it's never good to hear that one of your players is suspended.
According to the parameters of the MLS DisCo, players do have the chance to perform the Good Behavior incentive. If players are cautioned, they can go a number of certain matches without being cautioned or sanctioned, and a maximum of one card gets rescinded.
Players who are sent off with red cards have the option of their club team appealing them. Each team is granted two appeals. If successful, they will not lose an appeal. If a club is unsuccessful in two appeals, they are to go through the rest of the season without any appeal options.
This article originally appeared on