Middlesbrough FC: Three hopes, one fear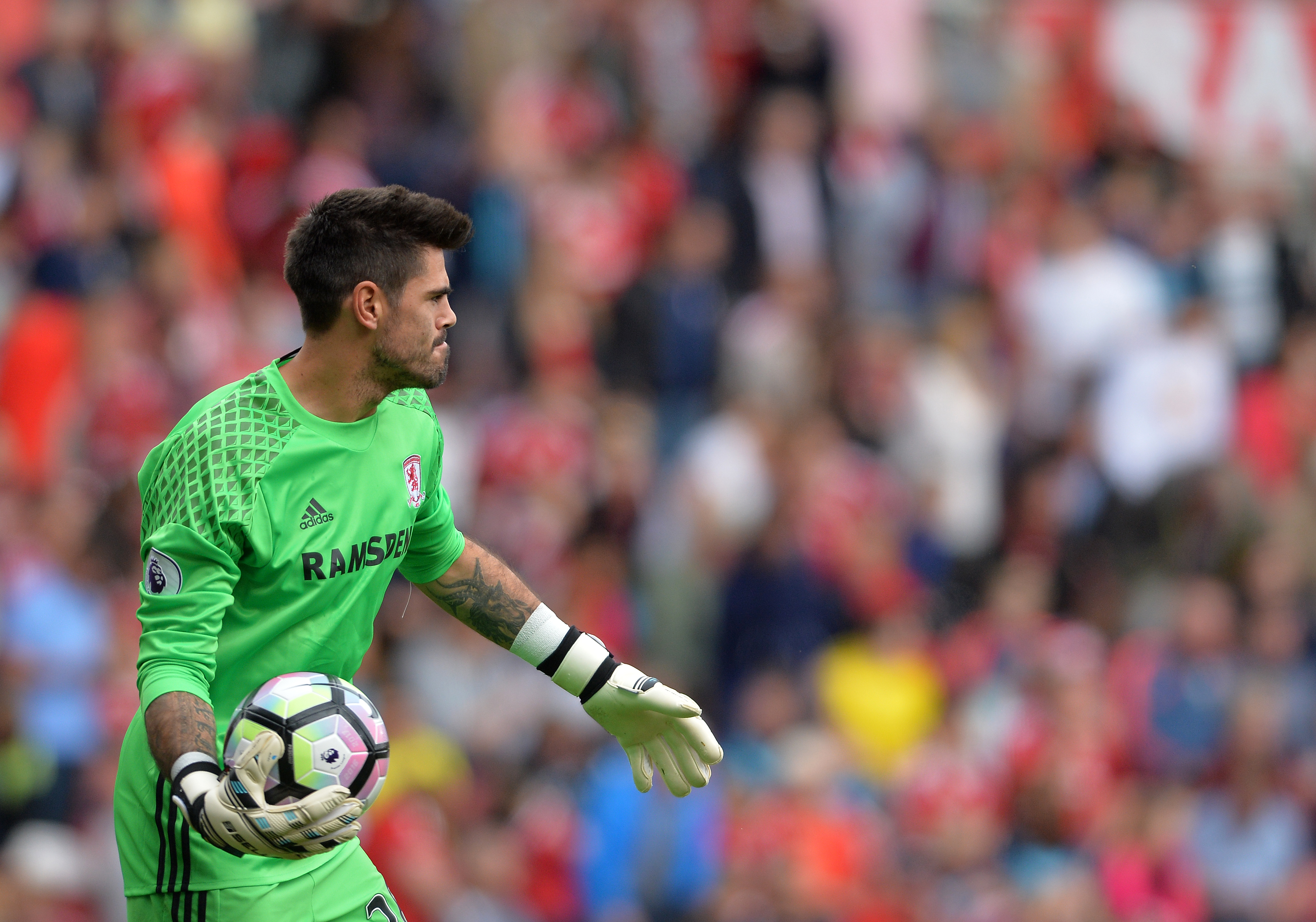 The Boro are back in the Premier League. Will they be around for long?
It has been a long time since Middlesbrough was in the Premier League. To put it into perspective the last time that The Boro were in England's top division a young Senator from Illinois named Barack Obama was just about to become President. Also, MySpace was all the rage. My how things have changed.
Middlesbrough were able to escape the difficult Football League Championship in part due to tremendous defending. The Boro allowed just 31 goals last season which was the lowest in the EFL. Their stingy defense crippled attacks in the Second Division and helped them hold back Manchester United in their League Cup match last October.
By adding the likes of Alvaro Negredo and Jordan Rhodes Middlesbrough supporters are hoping that they have the firepower to match their defensive effort. But the big fear is that at a higher level their defense might not hold, especially considering the uncertainty that they have at goalkeeper.
Want to learn more about Middlesbrough? Then check out our three hopes and one fear!
Hope #1: That either Brad Guzan or Victor Valdes can turn back the clock.
Had Middlesbrough hired Brad Guzan or Victor Valdes back in 2008 chances are there might have been a party at Riverside Stadium. Both goalkeepers have a distinct rich history of success with perhaps Valdes' efforts a bit prolific. At one time or another both goalkeepers were considered two of the top fifteen or twenty goalkeepers in the world.
But that was then and this is now. Guzan is coming off of a terrible campaign with Aston Villa where he was benched and lost his job with the United States Men's National Team. Meanwhile Valdes, prior to his two starts with the Boro this season, had made just seven starts in two years with Manchester United. Both are clearly coming off difficult seasons so the hope for Middlesbrough is that at least one of them can get back their form.
Of the two, Valdes would seem the most likely primed for a comeback season. Valdes' issues weren't necessarily that he was having bad form it  was that he was recovering from an injury and behind David De Gea. Fully healed from his knee injury and away from a no-win situation Valdes should get back to at least 70 percent of who he was with FC Barcelona. Remember this is a goalkeeper that won  five La Liga and three Champions League titles with arguably one of the greatest club sides in football history.
Guzan's issues seem to be more mental and more problematic. At times last season his usual stellar decision making seemed to be missing. For a goalkeeper that really does not have the physical skills that is very scary news.
There were rumors at the start of the transfer window that Guzan might be heading back to the United States which could perhaps be a clue that he knows that he knows his skills are slipping.
Hope #2: That Jordan Rhodes can finally prove that he is a Premier League scorer.
Sound the trumpets! Jordan Rhodes has finally arrived in the Premier League!
At the age of 26 Jordan Rhodes has made a name for himself throughout various levels of English football as being a prolific goal scorer. Going back to his time with Brentford in League Two the Scottish international has shown himself as a goalscorer that can truly change a match.
The numbers do not lie. In 2011-2012 Rhodes scored 36 goals in 40 matches with Huddersfield Town. In 2012-2014, he scored 27 goals in 43 matches with Blackburn. Even last season while making the mid-season transfer from Rovers to the Boro Rhodes impressed scoring six goals in eighteen matches.
So with Rhodes having finally made his grand entrance into the Premier League the question is now can he do it in the Premier League? The good news is that all of the pressure for scoring will not just be on him. During the summer transfer window management picked up Alvaro Negredo on loan from Valencia and Viktor Fischer from Ajax.
Those moves, coupled incumbent Christian Stuani staying at the Riverside gives Karanka a series of options to work with. That means Rhodes will have the chance to adjust and adapt to the rigors of the Premier League without being called upon to do everything.
Hope #3: That Stewart Downing can have a comeback campaign.
Last season, Stewart Downing made the drop from the Premier League to the EFL, signing with The Boro for 5.5. million pounds. For a guy that had featured prominently for England's national team and had lengthy runs with both Liverpool and West Ham United the move back to Middlesbrough felt like a 'one step from retirement' move.
For those looking for Downing to make an appearance on one of the morning footy pregame shows yours truly has some bad news: Downing is back in the Premier League. One season after making the drop he is back with his hometown side looking to make one final run in the top league in the world.
At this stage in his career Downing does not have the wheels that he used to. However, he does still have the ability to dictate the pace of a match and can help set up linking plays in the midfield. His passing skills last year in the EFL were among the best in the league and was a major factor for Stuani  (11 goals in all competitions in 2015-2016) and David Nugent (eight goals in 2015-2016).
Middlesbrough does not need Downing to lead the attack. However they will need someone who can show patience under pressure and who can build attacking chances. Downing has done this his entire career and Boro supporters are hopeful that he can do it this season in their relegation fight.
The big fear: That Aranka's lack of experience in the Premier League will prove costly in their relegation fight.
When Aitor Karanka came to Middlesbrough in 2013 the club was in shambles. In three years the former Real Madrid defender and assistant coach has rebuilt the side into a defensive force and a side that finally this season made it back to the Premier League.
It was not always easy but after getting rid of some dead weight and giving some younger players a chance Karanka has found a nice corps of players to take on the Premier League.
The big fear though is that in year one he might not have the experience necessary to keep this team in the first division. Make no mistake about it- Karanka is certainly a very talented coach. But he has never really gone through a relegation battle.
During his time as a player and his limited time as a coach he has never had to face the fear of being dropped a division. It takes a certain type of manager to go through a Premier League relegation fight and a management group that is patient and not willing to react as if every loss is curtains.
This article originally appeared on